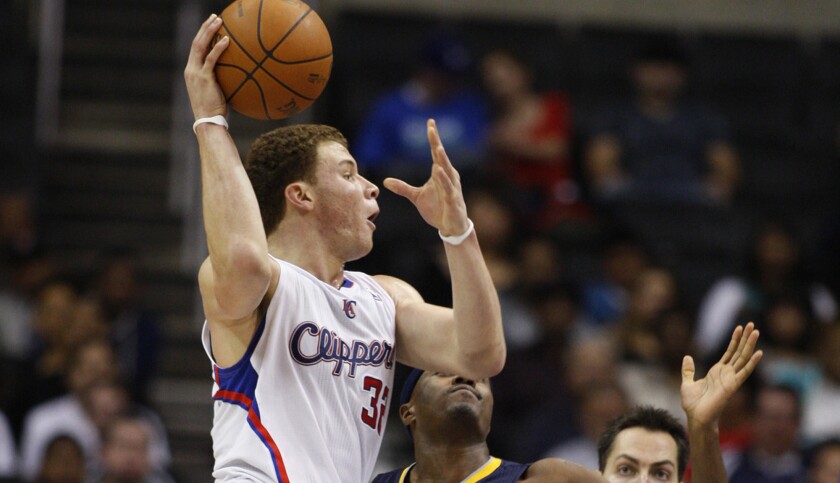 Dan Woike asked NBA players to tell us about the best game in their basketball career. This week: Blake Griffin.
Jan. 17, 2011: Clippers 114, Indiana 107
47 points, 14 rebounds, 19-24 FGs
Blake Griffin joined the NBA's 50-point club this season, hitting the mark in a win over Philadelphia on a night when he provided late-game heroics, hitting big shots down the stretch and a game-winning, three-point play in overtime. But, was it his "best game ever?" Nope. That happened back with the Clippers in his rookie season.
"I had 40 in college once, but I don't think that was the best I've ever been. I think the best, the most effortless, hitting stuff that was kind of crazy was in my rookie year against Indiana on Martin Luther King Day. I had 47. I think I missed like five shots. I don't know for sure. But I was hitting my jumpers off the glass … Every shot felt like it was going in. And I'm pretty sure I airballed my first shot. (Note: He didn't, but he did open the game with a turnover.) We played the Lakers the night before, and it was terrible … I had a rough night. It was Lamar (Odom), Pau (Gasol) and (Andrew) Bynum coming at you nonstop. The very next day, I'm pretty sure it was the next day, I ended up with my career high until this season. It was just a really good reminder that you've got to move on."
Twitter: @DanWoikeSports
---