Super Bowl 50 is history, so where is the NFL heading now? Back to Los Angeles for starters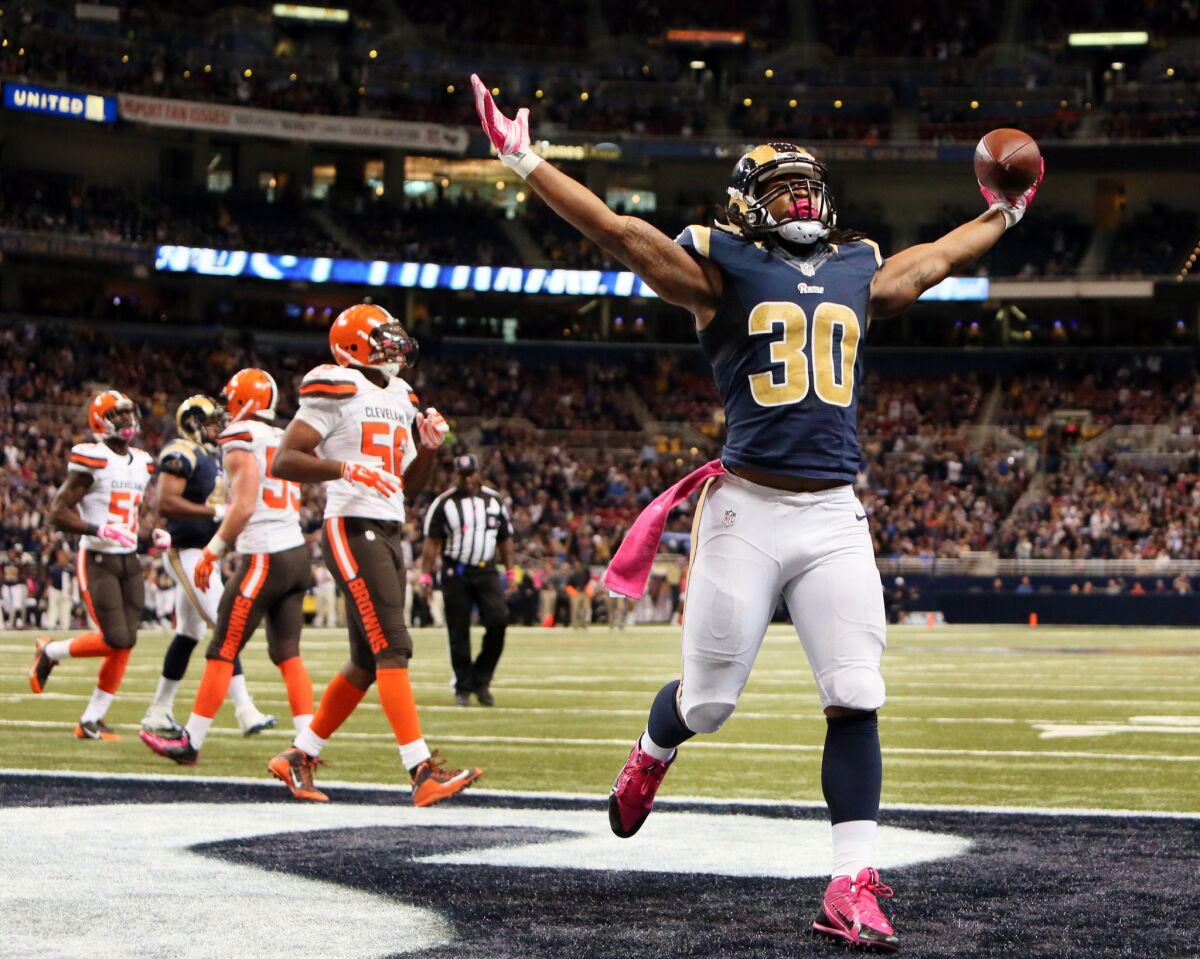 from SAN FRANCISCO —
Von Miller arrived at the media center by police escort Monday morning, moving briskly through the city streets on his way to the Super Bowl 50 most-valuable-player news conference.
His path to the quarterback the night before was even quicker.
The Denver linebacker had 21/2 sacks of Carolina Panthers quarterback Cam Newton and forced two fumbles, paving the way to a 24-10 victory on the NFL's biggest stage and earning game MVP honors.
"The Super Bowl MVP is special, but the Super Bowl ring is something that I will keep with me for the rest of my life," said Miller, selected No. 2 in the 2011 draft immediately after the Panthers took Newton. "I'll be able to be with my brothers for eternity. I'll be able to be with those guys 100 years from now, and that's truly beautiful."
Miller barely had time to sleep, what with the team's postgame party at the team hotel in Santa Clara, then the early ride up to San Francisco for the news conference.
"I spent a lot of time with my teammates just celebrating, laughing . . ." he said. "I was talking to Coach [Gary] Kubiak, I was asking if you could make the plane do back flips on the way home. It's definitely going to be a magical week for us. I'm looking forward to spending time with my teammates, going on tour."
This much is guaranteed: The Broncos will play host to the 2016 Kickoff Opener, among the many perks of winning the Super Bowl.
Some other issues and changes to look for in 2016:
Comeback pattern
Football will be back in Los Angeles for the first time since the 1994 season when the Rams return to play at the Coliseum, their temporary home until their new Inglewood stadium opens in 2019.
It also will be the first time in 35 years that L.A. will be a one-team NFL town, as the Raiders joined the Rams in Southern California in 1982. (Then again, the Rams played in what is now Angel Stadium from 1980-94.)
These Rams have some budding superstars on both sides of the ball — notably running back Todd Gurley and defensive tackle Aaron Donald — but they're still looking for an answer at quarterback. The Rams finished 7-9 this season and have the No. 15 draft pick. That might be too late for the top two quarterbacks in this class, Jared Goff of California and Paxton Lynch of Memphis, but there are plenty of twists and turns likely between now and the April 28-30 draft.
They're unmoved
While the Rams are rebuilding their fan base in L.A., the San Diego Chargers and Oakland Raiders are staying put for the time being. The Chargers have agreed to a deal in principle to be a tenant in the Inglewood stadium, but say they want to make one final run at a stadium deal to stay in San Diego. Their L.A. option expires in a year, but they have the option to extend it for a second year if they're on the way to getting something done where they are.
If the Chargers opt not to make the move north, their one-year L.A. option rolls over to the Raiders. As it stands, the Raiders have yet to extend their lease with the Alameda County Coliseum Authority, but that probably won't be a problem. The most likely scenario has them staying at least one more year, watching what the Chargers decide to do.
Concussions
This will continue to be a front-and-center issue for the league, which saw the incidence of concussions rise by 58% during the 2015 regular season. A lot of that could be because of more comprehensive and accurate monitoring of players, and more self-reporting.
Commissioner Roger Goodell points out the NFL has made 39 rules changes in the past decade in an attempt to curtail the problem, but there's always more that can be done. During the next two months, the league will focus on looking at game tape to understand where the especially dangerous plays happen, how they happen, and whether there are patterns to their occurrence. The league needs those answers before it considers additional rules changes.
Two strikes you're out
Goodell is in favor of a two-strike system in which players will be ejected if they have two personal fouls in a game. We could well see that rule adopted, especially in the wake of embarrassing episodes such as New York Giants receiver Odell Beckham Jr.'s obviously looking to cheap-shot Carolina cornerback Josh Norman.
College football has that rule — two unsportsmanlike calls and you're out. Something the NFL needs to determine is, what constitutes a personal foul for these purposes? Is it unnecessary roughness? Is it taunting? Because if all personal fouls fall under the ejectable standard, the Broncos would have had to play the second half of the Super Bowl without cornerback Aqib Talib, who was flagged for both taunting and a flagrant facemask in the first half.
Moving pictures
As it stands, players on the sidelines can't study video footage from games in which they're playing, only stills. That's going to change, possibly as soon as next season. Players will be able to use their Surface tablets as tools to study what the opponent is doing in near-real time. The league experimented with that in the 2015 exhibition season, and it worked well. Even some purists like the video, but there will be some pushback from folks who don't want the NFL to turn into Star Wars football, where everything is done from eye-in-the-sky video. But there are too many people in favor of using that technology to stop progress.
There's always a catch
What is a catch, and what isn't? The league has yet to successfully put this issue to rest. In recent weeks, the league has met with two groups — former receivers and former coaches — in an effort to assess the catch/no-catch rule, and those findings will be presented to the league's competition committee later this month.
"The consensus is that the rule makes sense but we need to make sure that we clarify it for everybody," Dean Blandino, the league's head of officiating, said last week on SiriusXM NFL Radio. The goal, not surprisingly, is greater consistency in the calls — and to cut down on incidents of fans Gronk-spiking their TV remotes in frustration.
Twitter: @LATimesfarmer
---
Get our high school sports newsletter
Prep Rally is devoted to the SoCal high school sports experience, bringing you scores, stories and a behind-the-scenes look at what makes prep sports so popular.
You may occasionally receive promotional content from the Los Angeles Times.