Christy Wise lost her leg and, with gold medal-winning brother David, found greater purpose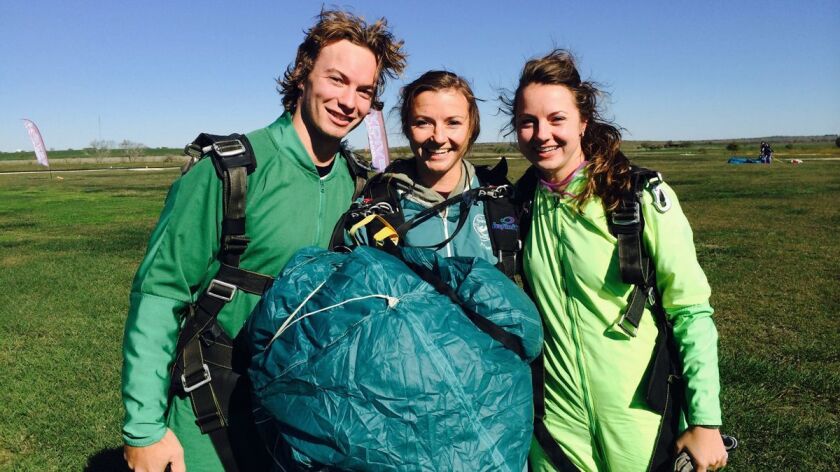 Reporting from Pyeongchang, South Korea —
The alarming text messages piled up on David Wise's phone on an April night almost three years ago.
His sister, Christy, had been in a paddleboarding accident. She might lose her right leg.
Wise dropped to his knees and prayed.
"We naturally take life for granted. We naturally take things like legs for granted," said the Reno. Nev., native who won a gold medal in the ski halfpipe at the Sochi Olympics in 2014. "It made me realize that I need to be grateful for everything I have. … I've literally lived the life that everybody dreams of living and I know in my heart that doing things for myself isn't going to fulfill me at the end of the day."
He will contend for another gold this week at the Pyeongchang Olympics, urged on by Christy, his wife Alexandra, their two young children, and the rest of the tight-knit family.
But the accident is always in the background. The ripples extend from the late-night collision in a quiet cove in Shalimar, Fla., to the floodlit halfpipe at the Phoenix Snow Park in Pyeongchang and all the way to Haiti.
"There are so many miracles," Christy Wise said.
A day after the flurry of text messages, her brother learned the details of what happened. A speeding boat swerved into the cove and ran over Christy.
A veteran Air Force captain who pilots HC-130 search and rescue aircraft, Christy pushed off the side of the boat and swam below. The propeller caught her right leg.
The boat didn't stop. Wise saw a bone sticking out of the leg, but couldn't feel it. A friend used a long-sleeve shirt as a tourniquet.
During a 45-minute ambulance ride to a hospital in Pensacola, Fla., one thought flashed through her mind: "This is going to take me off the flying schedule for a while."
Doctors quickly amputated the leg above the knee. When David Wise first visited his sister in the hospital, he cried. She did, too. But he felt his sister — always upbeat, always responding to adversity with a smile — fighting.
"That was an epic moment realizing that she's going to get through this," Wise said. "We're all going to get through this."
Joined by Christy's twin, Jessica, the three siblings soon resumed the good-natured competitions that have dominated their relationship. It didn't matter they were in a hospital. Nerf gun fights raged. They tested who could balance a crutch the longest.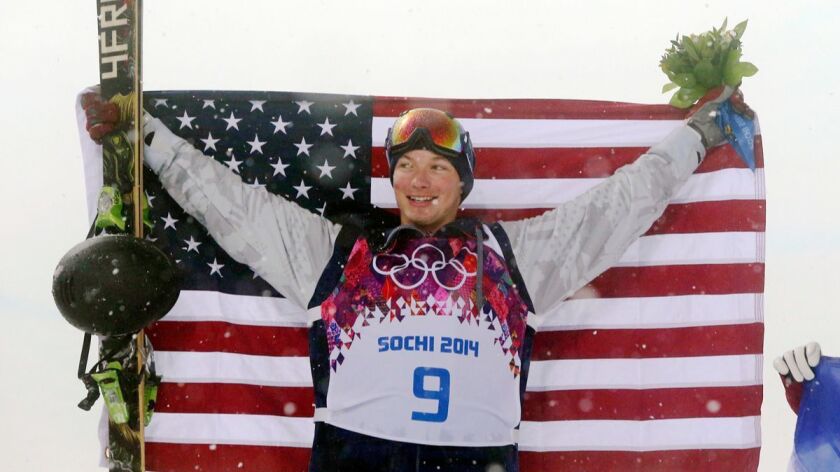 In the months after the accident, an idea took shape as Christy recovered in room 426 at Brooke Army Medical Center in San Antonio and snuck in regular trips to use a flight simulator.
Sister Jessica, a general surgeon, volunteered in Haiti after the devastating earthquake in 2010 and returned every summer. They decided to start a foundation called One Leg Up on Life to help amputees in the country buy or repair prosthetic limbs. For the logo, they used a drawing of a woman on a paddleboard with a prosthetic leg.
They held the first fundraiser — it revolved around paddleboarding — in August 2015 near the Florida cove where Christy's life changed.
"It is my way of saying, yes this has been a life-changing experience, but I won't let it change who I am!" she wrote at the time. "I can take this experience and make myself better through it! I have been so supported and loved through this and now I can use that support to help others — specifically kids in 3rd world countries that need prosthetic legs or arms like me."
Plenty of challenges remained after eight months of rehabilitation. Christy had competed for the Air Force Academy ski team, but didn't return to the slopes until December 2015 at Squaw Valley Ski Resort. She used a prosthetic leg built around a mountain bike shock absorber. It was designed by Mike Schultz, an eight-time X Games adaptive gold medalist.
When Christy made a turn, people in a nearby chairlift cheered. They figured she was a first-time skier since pants hid the leg she nicknamed "Shredder." David eventually gave her a ride down the run on his back.
"There's all kinds of adversity of the world, but there's always somebody that has it worse off than you do," David said. "So be grateful. Gratefulness is something that is contagious. It's something that if you allow it into the core of you, then you can face anything."
Fourteen months after the accident, Christy returned to active duty and resumed flying. She is believed to be the first female pilot in the Air Force to return to the cockpit after having a leg amputated.
She has participated in the Wounded Warrior Games, Invictus Games, even the Army 10-Miler footrace. She skydived, zip-lined and has designs on competing as a skier in the 2022 Paralympics.
The foundation has provided prosthetic limbs to about 20 Haitians — ranging in age from a 1 1/2-year-old girl to a 54-year-old cancer survivor — and repaired the limbs of more than 50 others.
David donated 10% of his prize money this season to the foundation. He plans to join his sisters on a trip to Haiti during the summer.
This isn't something David Wise touts. "He's not great at talking about himself," said Andy Woods, one of his coaches.
The last two years haven't been easy for David. He suffered three concussions plus shoulder and back injuries in a sport where danger is always a split-second away. His father-in-law died. His performance suffered. Sponsors fled.
"Nothing has been better for my long-term ski career than having two years of struggles," Wise wrote last month on his blog. "I have learned to be thankful for my multiple injuries that left my career in question to the world. I am thankful for my sister's loss that enabled her to live with a purpose that is bigger than herself."
Christy and the rest of the family will be at the base of the halfpipe this week.
"It'll be some chaos," she said.
And for that, they're grateful.
Twitter: @nathanfenno
---
Get the latest on L.A.'s teams in the daily Sports Report newsletter.
You may occasionally receive promotional content from the Los Angeles Times.