Wondering which athletes will become stars at the 2018 Winter Olympics? Here are 10 athletes to keep an eye on in the women's competitions.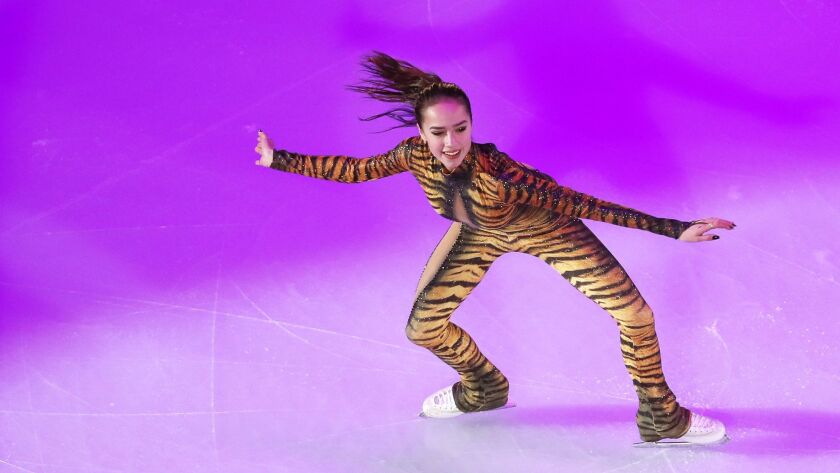 Alina Zagitova, figure skating, Olympic Athlete from Russia
Zagitova, 15, won the Grand Prix Final and European championships this season, ending teammate Evgenia Medvedeva's reign in the European competition. Zagitova, the 2017 world junior champion, boldly places her jumps late in her long program to earn extra points. With Medvedeva recovering from a fractured foot, Zagitova could be the gold medal favorite.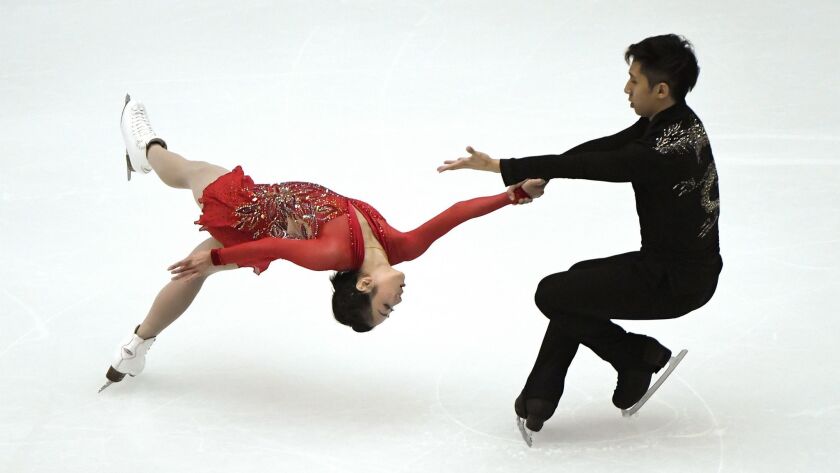 Sui Wenjing, pairs skating, China
Nicknamed "the martyr" for her willingness to try risky moves in practice and not complain if she fell, she and partner Han Cong won the world title last year. The technical difficulty of their programs is dazzling, and they've pulled off quadruple twist lifts and throw quadruple salchows in competition. They've been together more than 10 years, a constancy that's lamentably rare among American pairs skaters.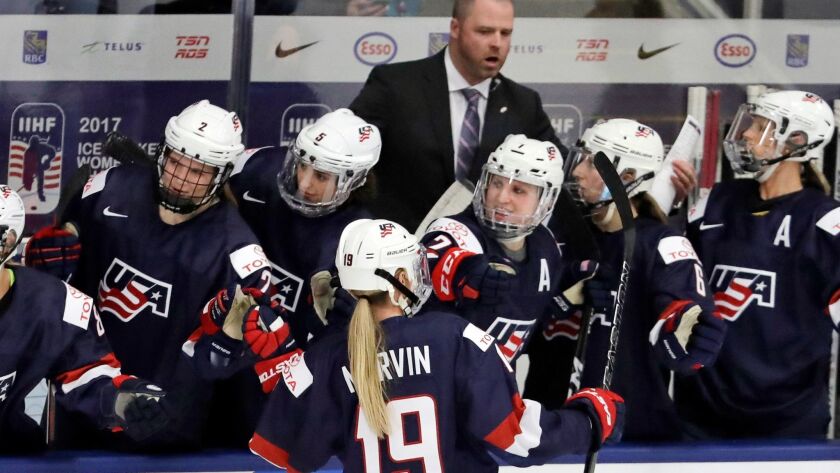 U.S. women's hockey team
Team USA won the first gold medal awarded in women's hockey, at the 1998 Nagano Games, but archrival Canada won the next four. This U.S. team, coached by former Kings goaltender Robb Stauber, is the swiftest yet and boasts a mobile defense, but the U.S women had difficulty scoring goals in exhibition games. Look out for Canada forward Marie-Philip Poulin, who scored twice against the U.S. in the 2010 gold medal game and twice in the U.S.-Canada rematch at Sochi in 2014.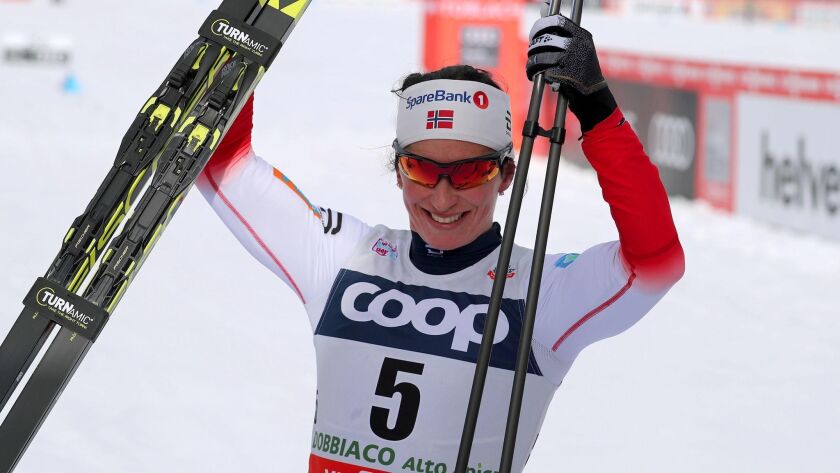 Marit Bjoergen, cross-country skiing, Norway
A versatile and mentally strong skier who is known for strong finishes, Bjoergen is poised to become the all-time top Olympic medalist among female Winter Games athletes. She has won 10, as did retired cross-country skiers Raisa Smetanina of the Soviet Union and Unified Team, and Italy's Stefania Belmondo. Bjoergen, 37, can also pass the all-time Winter Olympics medal record of 13, held by Norwegian biathlon legend Ole Einar Bjoerndalen.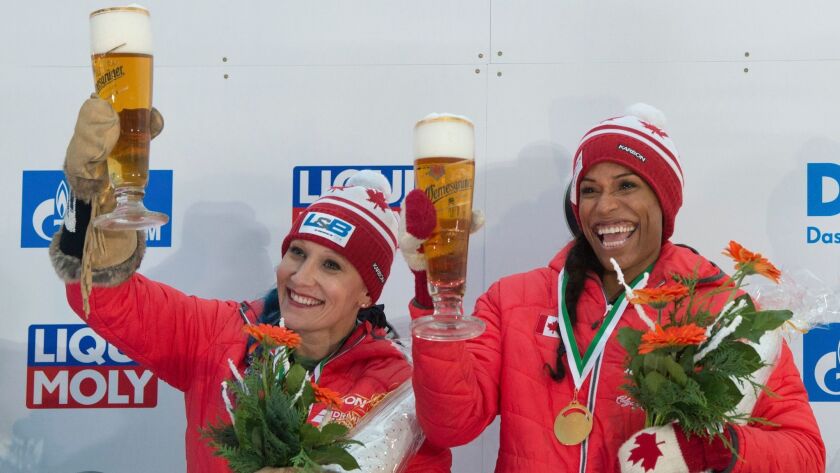 Kaillie Humphries, bobsled, Canada
Humphries teamed with Heather Moyes to make Olympic history when Humphries piloted their sled to a second straight gold medal at the 2014 Sochi Games, becoming the first women to repeat as Olympic champions. A third consecutive triumph is a strong possibility. Humphries, 32, narrowly leads the women's World Cup standings over Elana Meyers Taylor of the U.S., who will slide with Lauren Gibbs.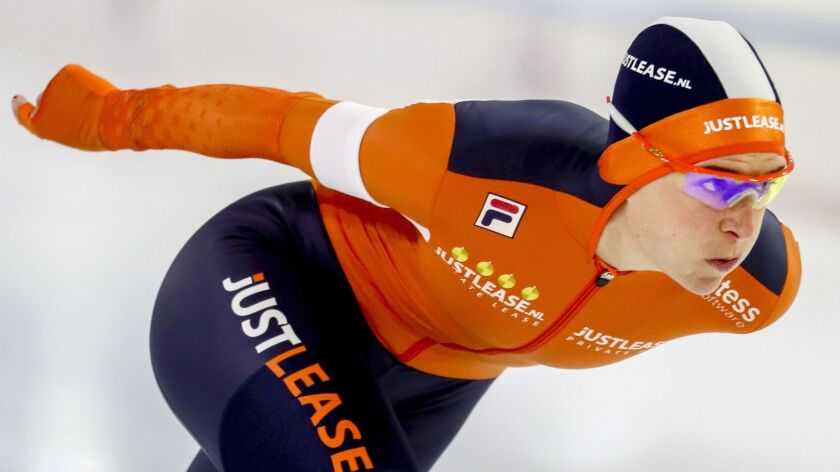 Ireen Wust, long track speedskating, the Netherlands
Wust showed promise by winning gold in the 3,000-meter race and bronze in the 1,500 at Turin at age 19 and added another gold in the 1,500 at Vancouver in 2010. She was the most decorated athlete in any sport at Sochi, winning five medals (gold in the 3,000 and team pursuit, and silver in the 1,000, 1,500 and 5,000) as Dutch men and women won 23 long track medals. Wust's career total of eight Olympic medals is one short of the long track speedskating record held by Germany's Claudia Pechstein. Incidentally, Pechstein, 45, is expected to compete in Pyeongchang.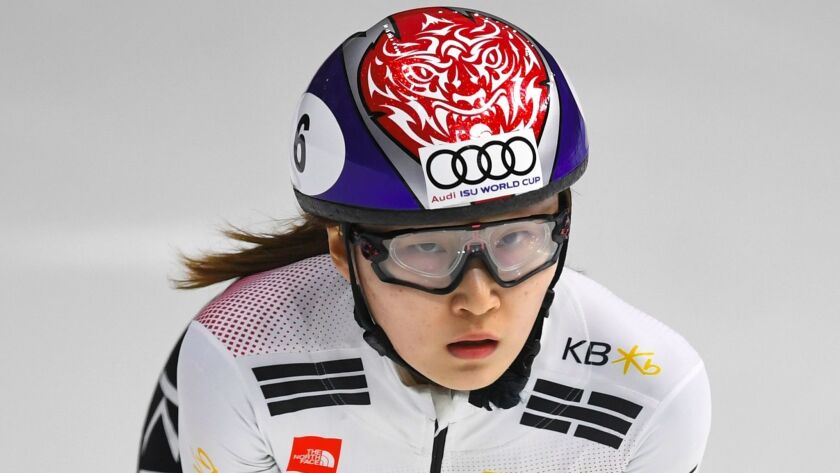 Choi Min-Jeong, short track speedskating, South Korea
Only 19, she will face intense pressure in her homeland. She's ranked No. 1 in the world in the women's 500-, 1,000- and 1,500-meter events, and South Korea's women's 3,000-meter relay team has the top ranking too. How she handles her nerves and the demands of her compatriots will be crucial in determining if she makes the top three in a sport her country has dominated at the Olympics.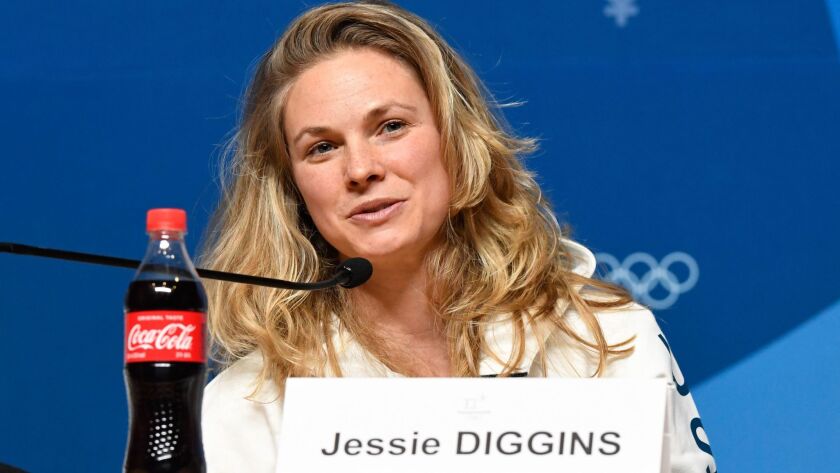 Jessie Diggins, cross-country skiing, U.S.
Diggins, of Afton, Minn., beat World Cup leader Heidi Weng of Switzerland in a 10-kilometer freestyle mass start on Jan. 28 in Austria. It was her fifth career World Cup win; she previously earned four medals at the World Championships. Diggins, 26, is considered to have a strong shot at the U.S program's first Olympic medal since 1976.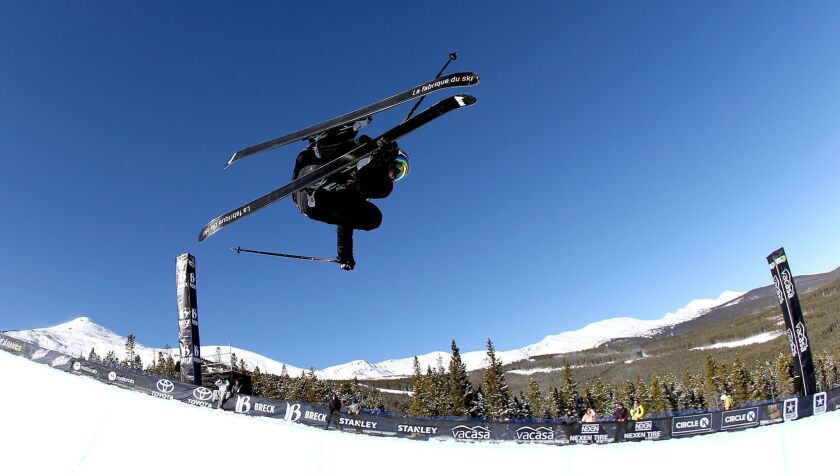 Marie Martinod, freestyle skiing, France
She ended her career in her early 20s, before the sport was added to the Olympic program, and spent five years raising her daughter. Drawn back when she missed the thrill of competition, she became a multiple-medalist at the X Games and won silver in the halfpipe at the 2014 Sochi Olympics. She's 33 now, among the oldest competitors, but ranks second in the world in halfpipe behind Cassie Sharpe of Canada. Martinod plans to retire after the Games.
Lindsey Vonn, Alpine skiing, U.S.
Her medical chart is as long as her list of World Cup victories, which grew to 81 after she won three straight downhill races, including a victory at Garmisch-Partenkirchen, Germany in the finale women's World Cup downhill before the Olympics. Vonn, 33, has overcome multiple fractured limbs and torn ligaments and at least one concussion during her career and can never be counted out. She won her two Olympic medals at Vancouver in 2010 (gold in the downhill and bronze in the super-giant slalom). Teammate Mikaela Shiffrin is favored to win more medals—she ranks first overall in World Cup standings, third in downhill and first in slalom—but Vonn brings drama and star power to the mountain.
Helene.Elliott@latimes.com
---