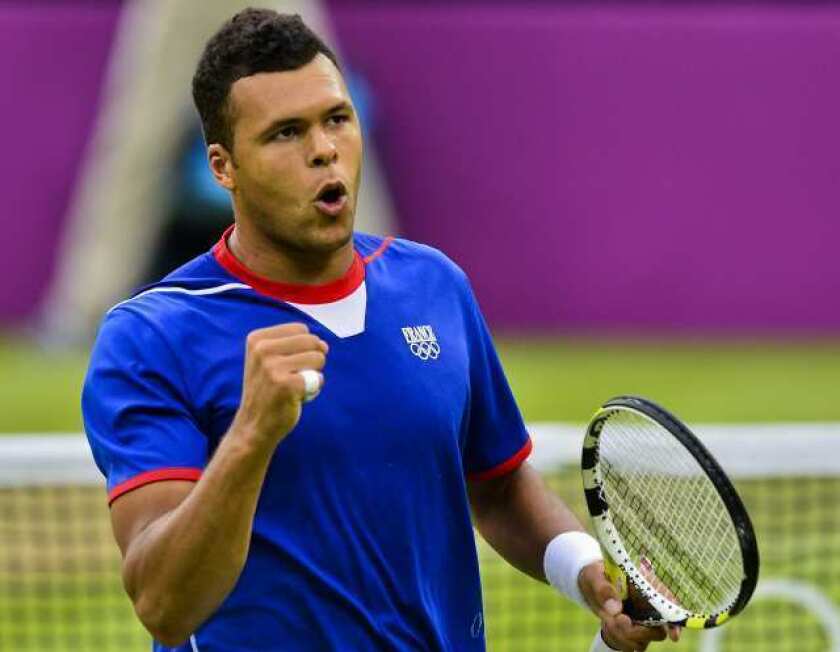 LONDON -- It took 3 hours and 56 minutes and a 48-game third set to determine a winner between Jo-Wilfred Tsonga of France and Milos Raonic of Canada as they produced the longest three-set match in Olympic history.
The fifth-seeded Tsonga beat unseeded Raonic, 6-3, 3-6, 25-23, in the second-round match on the Wimbledon grounds, which had been interrupted by a 2-1/2 hour rain delay. Tsonga won it on his fourth match point and celebrated exuberantly, in much the same way he did after his matches on the way to the Australian Open final in 2008.
There are no third-set tiebreakers in Olympic tennis, which meant that spectators were treated to the longest third set in Olympic tennis. Raonic hit 23 aces to 17 from Tsonga.
Much earlier, No. 2 Novak Djokovic crushed American Andy Roddick, 6-2, 6-1, also in the second round.
ALSO
U.S. women win gold medal in gymnastics
Chinese doctor drags Michael Phelps into the doping speculation
U.S. women win their soccer group by defeating North Korea, 1-0
---