Lilly King has been called brash, feisty and outspoken.
But the reigning Olympic gold medalist in the 100-meter breaststroke sees it differently.
"I joke that I act like a guy, speaking my mind on something, calling out something I don't like, being intimidating on the [starting] blocks," she says. "It's been a challenge acting like I normally do but being criticized for that. You're seen as being cocky or arrogant, while a guy doing that is seen as being a leader."
The world witnessed King's uncompromising approach in the normally buttoned-down world of swimming during the Rio de Janeiro Olympics in 2016.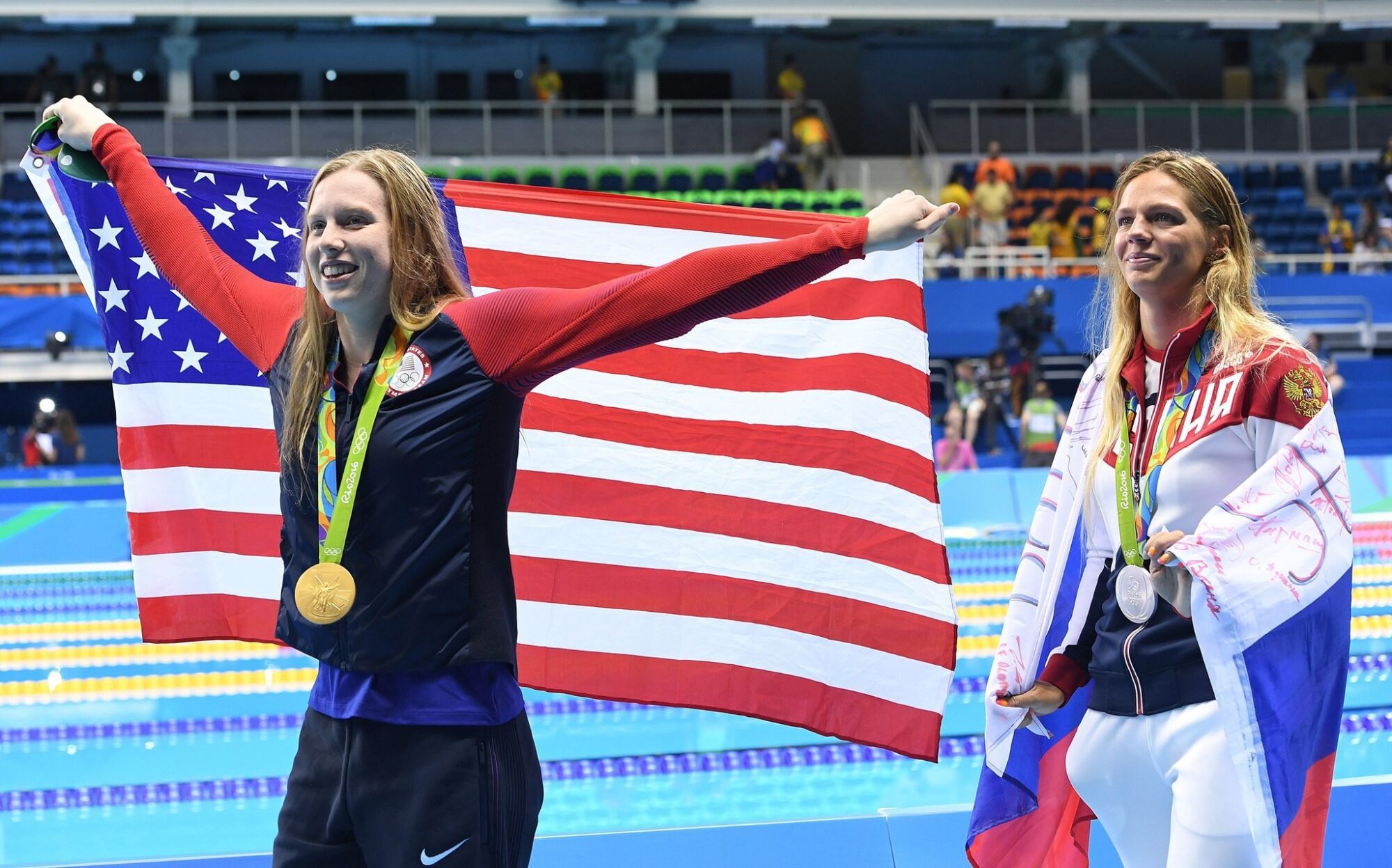 She publicly criticized Yulia Efimova, the Russian star who served a 16-month suspension for doping before competing at the Games. When Efimova won a 100 breaststroke semifinal, she raised an index finger skyward. A television camera caught King watching the race and wagging her finger in disapproval. Later, King told NBC: "I'm not a fan."
In the final, King glared at Efimova in the ready room, stared her down behind the starting blocks, blitzed to the gold medal in an Olympic-record time and, after the race, repeated her criticism of someone punished for doping being allowed to race.
"They want us to be nice and be humble, and in reality the great athletes aren't always like that all the time," says King, 23, who holds the world record in the 100 breaststroke and turned professional last year after swimming for Indiana. "We're fierce and competitive and we're angry when we do poorly. To hide that is a disservice to women in sports."
Long before the Olympic gold medals and world records made her a household name as one of the most dominating swimmers of all time, Janet Evans never doubted she would have the same opportunities in the sport as a man.
The Evansville, Ind., native brought intensity to the pool since she started competitive swimming as a child who idolized four-time Olympic gold medalist Janet Evans.
King's parents, Mark and Ginny, encouraged her to speak her mind. She was about 10 years old when she realized men were treated differently from women when they spoke up.
"I knew I was taking a difficult path by being myself," King says. "Swimmers are typically more on the quiet side. They don't feel the need to upset anyone."
She broke into an imitation of a stereotypical post-race interview at the Olympics:
"I don't know what to say. I'm so excited. I'm here because of my team."
This kind of talk annoys her. It doesn't sound genuine. She doesn't want women to shy from speaking their mind.
That's one of the reasons why the U.S. national women's soccer team winning the World Cup last year felt like a revelation.
"I never really had that person who I could watch on TV who was like me," King says. "Goofy. Didn't always say the right thing. Stood up for the right thing. Last summer, I saw a glimmer of hope in that area."
One of the few non-Californians on the U.S. women's water polo team, she was a goalkeeper on the squad that won the 2015 world championship and the gold medal at the 2016 Rio de Janeiro Olympics.
She compared the furor over U.S. co-captain Megan Rapinoe's post-World Cup comment last year that she was not "going to the … White House" to the much-discussed showdown with Efimova in Rio de Janeiro.
"That was something I really connected with," King says. "Their whole confidence and swag as a team. They way they carry themselves and have fun. … They're kind of like me."
She's providing inspiration for the next generation of female swimmers, too, as the Tokyo Olympics approach in July. Parents often approach her at meets and clinics with a simple message: "I want my daughter to be like you."
---
Get the latest on L.A.'s teams in the daily Sports Report newsletter.
You may occasionally receive promotional content from the Los Angeles Times.