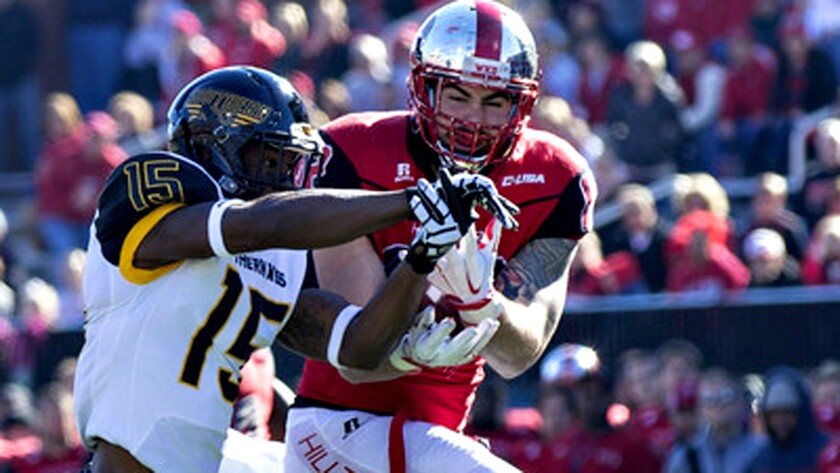 The Rams selected Western Kentucky tight end Tyler Higbee in the fourth round of the NFL draft with the 110th overall pick.
Higbee, 6-foot-6 and 249 pounds, caught 38 passes for 563 yards and eight touchdowns last season.
"It's an exciting day," Higbee said during a conference call with reporters. "Probably the best day of my life."
Higbee was arrested on April 10 after an incident outside a bar in Bowling Green, Ky. He was booked on suspicion of second-degree assault, evading police and public intoxication.
He is scheduled to be arraigned next week.
"It's a kind of legal matter right now, so I'm not really supposed to speak on it," Higbee said. "I'm just excited to try to be a Los Angeles Ram.
"It's an incident that I can't let define me. I've just been trying to keep my mind focused and stay working."
Western Kentucky had a prolific passing offense. Higbee caught 68 passes for 1,054 yards and 14 touchdowns during his career.
Lance Kendricks and Cory Harkey are also tight ends on the Rams roster.
The Rams selected California quarterback Jared Goff with the No. 1 pick.
"I think I can create some mismatches with linebackers and safeties," Higbee said. "I'm just looking forward to getting out there, getting to work with Jared and looking forward to the future."
---