Column: What was so special about Jose Mourinho again?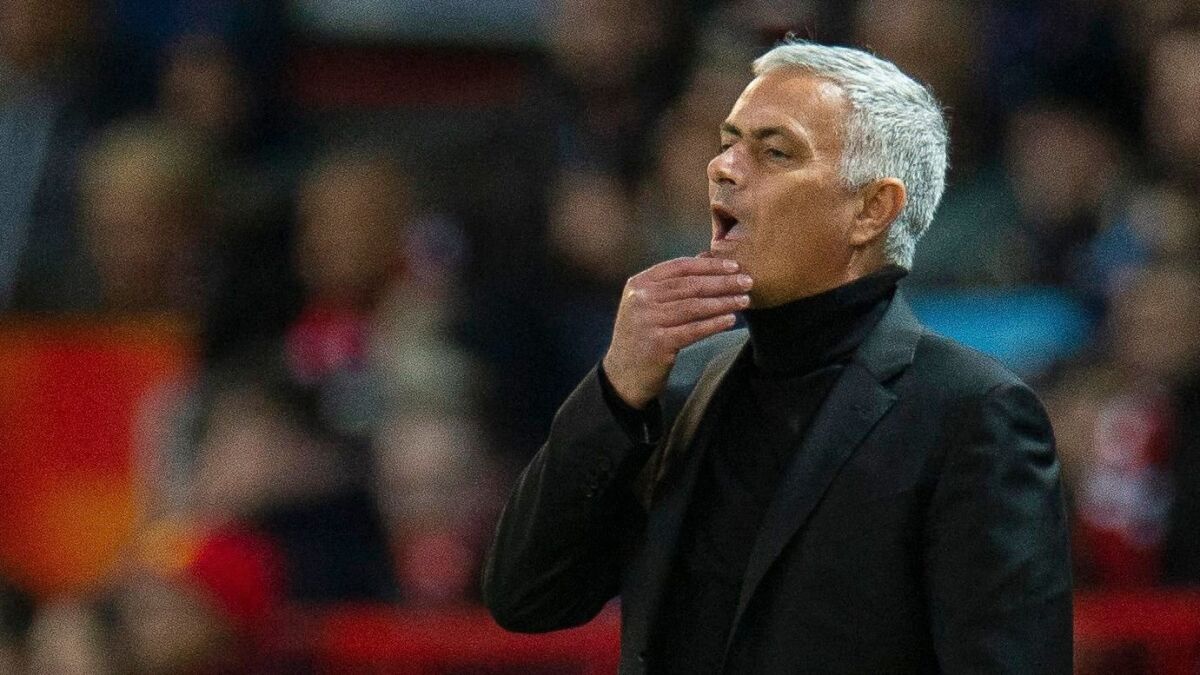 The Special One is once again the Unemployed One.
Jose Mourinho, who famously referred to himself as "a special one" — the savior of soccer and exemplar of tactical acumen — when he signed on for his first go-round as an English Premier League coach in 2004, was sacked by Manchester United last week, the fifth time he has been fired or released by a team in 11 years.
Doesn't sound all that special to me.
Yes, Mourinho has won everywhere he's gone — sometimes in spectacular fashion. In 18 seasons with top-flight European clubs, he's won nearly 65% of his games, capturing eight league crowns, two Champions League trophies and a treble with Inter Milan, becoming the first coach in Italy to win league, European and domestic titles in the same season.
But at what cost? Because, despite all the winning, Mourinho has also sown discord, distrust and disharmony everywhere he's gone, igniting unnecessary feuds with superstar players and management that have ultimately led him to early exits.
In 2½ years at Manchester United he won a Europa League trophy and made it to the FA Cup final, pocketing nearly $20 million for his troubles. But over that same period he also spent nearly $500 million on transfers, all the while complaining that United was not spending as lavishly as the team's crosstown rival, Manchester City.
Mourinho left with United sixth in the Premier League and even after Saturday's 5-1 win over Cardiff under interim manager Ole Gunnar Solskjaer, a former striker for the Red Devils who is on loan from Norway's Molde FK through the end of the season, the Red Devils trail Liverpool by 19 points in the table.
It's United's worst start in 28 years.
Mourinho, 55, paid a record $116 million to bring in Paul Pogba, only to strip the midfielder of his vice captaincy, clash with him in training, remove him from the starting lineup, then compare him to a "virus" in front of the rest of the team. He described other players as "spoiled brats" who couldn't be motivated or inspired, ratcheting up the tension and drama in the dressing room.
The atmosphere became so toxic, one British newspaper reported, that at least four star players told management they were going to seek transfers next month if Mourinho was still in charge.
The end finally came after a 3-1 loss to Liverpool, the team Mourinho has most delighted in ridiculing and whose coach, Jurgen Klopp, tugged on Mourinho's ego by describing himself as "the normal one" in his introductory news conference three years ago.
Liverpool later had the phrase trademarked.
"The players had stopped playing for him and it was inevitable that the manager would lose his job," BBC commentator and former EPL legend Alan Shearer wrote in a blog post. "The same thing happened to Jose at Chelsea in that he had lost the dressing room."
And just as he did at Chelsea, Mourinho blamed everyone else for his demise. He was a victim of the team's failure, not the cause of it. But the United firing was also different from what happened at Chelsea, Shearer continued.
"Management is different now," he said. "You have to understand and accept how the modern players behave. With Jose, it seems to be that it needs to be his way or the highway."
"This latest sacking will damage the reputation of Mourinho."
Or not. Mourinho hadn't even cleaned out his office before three former clubs — Inter Milan, Real Madrid and Benfica — began expressing interest in hiring him.
Repairing Manchester United's reputation may take a bit longer.
The club has gone through three permanent managers since Alex Ferguson, who in 26 seasons won 38 trophies — including a record 13th Premier League title in his final year — retired in 2013. David Moyes was "the Chosen One," handpicked by Ferguson as his replacement. Louis Van Gaal was the "Petulant One," moody and disagreeable and eager to clash with everyone from club employees and fans to journalists and iconic former players.
Then came the "Special One," who proved to be not so special. It should be noted that United's five goals Saturday, in its first game without Mourinho, are more than the team had scored in an EPL game in the post-Ferguson era. And Pogba, the coach's personal whipping boy, assisted on two of them.
Coaching changes are nothing new to the EPL. Mourinho is the third to be fired this season and we're not even to the halfway point. Just six managers have been with their teams at least two full seasons.
As for United, including caretakers, the team has gone through five coaches since Ferguson left, yet the team has finished higher than fourth in the EPL table just once. At the same time, however, the club has been enormously profitable.
Financial services firm Deloitte ranks United as the world's richest soccer team — in September its revenue was listed at $748 million and the club's value has been put at more than $4 billion. And its 71.5 million Facebook followers are more than the top five U.S. professional sports leagues combined.
But as the Mourinho years proved, that success has left the team bloated and lazy. Ownership has come to equate profits and spending with winning while squandering its resources through poor signings, poor recruitment and no discernible strategy for going forward.
Manchester United will always be a rich team. But how long until it once again becomes a special one?
kevin.baxter@latimes.com | Twitter: @kbaxter11
---
All about the beautiful game
Go inside the L.A. pro soccer scene and beyond in Kevin Baxter's weekly newsletter.
You may occasionally receive promotional content from the Los Angeles Times.