Goalkeeper Alyssa Naeher is making up for lost time with U.S. women's soccer team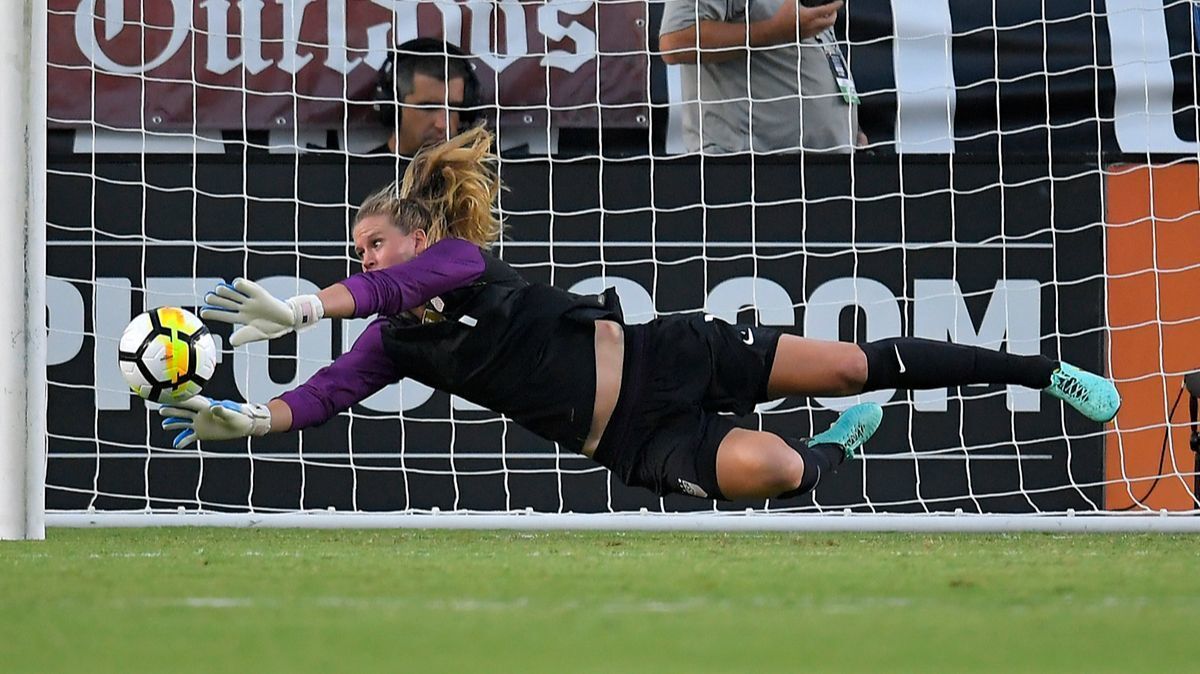 Alyssa Naeher may be the best women's goalkeeper you've never heard of.
But that has less to do with Naeher than it does with the woman who long played in front of her on the U.S. national team.
Hope Solo is undisputedly the best goalie in women's soccer history. In 15 years she won 153 games and posted 102 shutouts in 195 starts. No other keeper — male or female — has come close to matching any of those numbers.
So for eight years Naeher mainly sat and watched and waited her turn. This year, with Solo out of the picture, she's finally getting that chance.
"I'm just happy to have the opportunity now," she said. "Any time you get to step on the field, wear the crest, it's a privilege and it's an honor."
Naeher is making the most of it. On Thursday, in her eighth start of the year — one more than she had made in her national team career before 2017 — Naeher shut out Japan in a 3-0 U.S. victory in the final game of the inaugural Tournament of Nations, played before an announced crowd of 23,161 at StubHub Center.
Naeher was tested often and she was equal to the challenge, making five saves. She also got a gutsy assist from defender Julie Ertz, who cleared a shot by Japan's Mina Tanaka from in front of an open net late in the first half.
Megan Rapinoe's masterful goal in the 12th minute proved the only offensive support the U.S. would need. Mallory Pugh and Alex Morgan added second-half scores for the Americans, who finished second in the four-team tournament behind unbeaten Australia, a 6-1 winner over Brazil in Thursday's first game.
The Aussies, who outscored opponents 11-3 in their three wins, got two scores each from Caitlin Foord and Lisa De Vanna and a goal and two assists from Sam Kerr.
As for Naeher, if she can blame Solo's play for the years she spent on the sideline, she can also credit her for the chance to play. Solo, 36, was suspended by U.S. Soccer twice in her last two years for off-field incidents, the most recent coming during last summer's Rio Olympics, when she called the Swedish team "a bunch of cowards" after it beat the U.S. in a quarterfinal match.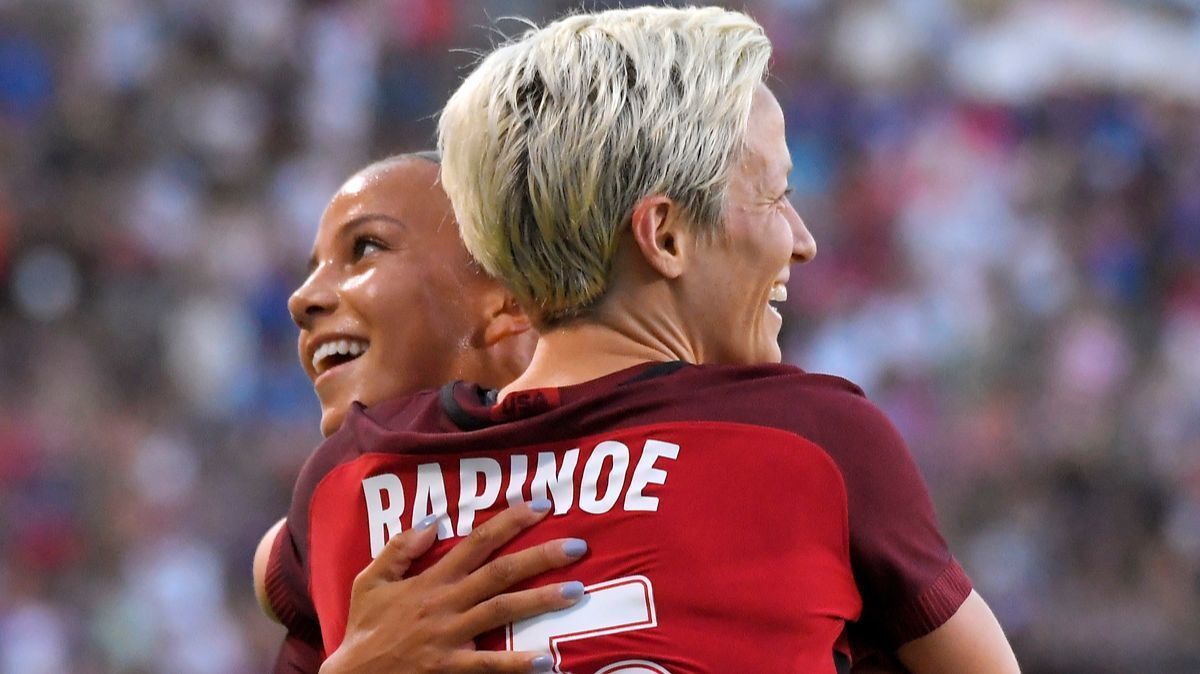 Solo's suspension expired in February but she wasn't invited back and hasn't played since last summer. And with Ashlyn Harris — the only other keeper to start more than once for the U.S. since 2013 — slowed by a quadriceps injury, the job is Naeher's to lose.
"Obviously Alyssa's our No. 1 goalkeeper," said U.S. coach Jill Ellis, who has started Naeher in five straight national team games, making her the first U.S. keeper other than Solo to do that since 2011.
"The way players get in form is many minutes, many games, and hard games as well. That's what I think the winning combination is: minutes, challenging games and being able to go through that cycle without interruption."
Despite her limited playing time with the national team, Naeher hardly qualifies as inexperienced. She's been a workhorse on the club level, playing more than 140 games for professional teams in the U.S. and Germany. In 2014, she was named the NWSL's top goalkeeper and in the last two seasons with the Chicago Red Stars, she's allowed less than a goal a game.
That confidence has carried over to the national team, with Naeher posting five shutouts in eight appearances.
"She's really stepped into that role," said defender Casey Short, a teammate with both the Red Stars and the national team. "She's worked her butt off for this moment. I don't think she's timid at all.
"She's very passionate and our leader."
And at 29, she's arguably just entering the prime of her career — which is why Naeher won't allow herself to look back at the time she's missed for fear of missing what's to come.
"It's important to stay present in the moment," Naeher said. "This is what's in front of me right now. I have the opportunity to play — and play a few games back to back. It's all forward thinking.
"It's 'what can I do to be better tomorrow. What can I do to keep improving my game?' "
Follow Kevin Baxter on Twitter @kbaxter11
---
All about the beautiful game
Go inside the L.A. pro soccer scene and beyond in Kevin Baxter's weekly newsletter.
You may occasionally receive promotional content from the Los Angeles Times.