Here's how screwed up the state of U.S. Soccer is right now
Youth soccer in the U.S. has a problem; on that, all the sport's leaders agree. What they can't agree on is what that problem is or how to solve it.
They can't even agree on the basic facts, such as how many kids are playing soccer and whether that number is going up or down.
So when Carlos Cordeiro, president of the U.S. Soccer Federation, addressed the national youth soccer general meeting last month, he called for the sport's warring parties to come together in a task force, not just to chart a course forward but to decide where it is they want to go.
Maybe the first agenda item should be determining exactly where it is they're starting from.
For decades many sports have tracked youth participation using figures compiled by the Sports & Fitness Industry Association (SFIA), a trade association of leading industry sports and fitness brands, suppliers and retailers. But when the latest SFIA survey showed the number of 6- to 12-year-olds playing soccer had declined 14%, to 2.3 million, over the last three years, the study, not its results, became the focus of criticism.
Mike Hoyer, the executive director for AYSO, called it "a sliver of a data point." U.S. Soccer, in a series of bullet points on youth soccer, conceded its own registration numbers have been flat over the last decade but labeled the loss of 600,000 youth players a "myth."
Lynn Berling-Manuel, CEO of United Soccer Coaches, the world's largest organization of soccer coaches, pushed back.
"The Sports Fitness Industry Association participation survey is the gold standard," she told Soccer America. "It has been done year over year across 120 sports and activities for over three decades. I may have quibbled over absolute numbers in that time, but never over the trends."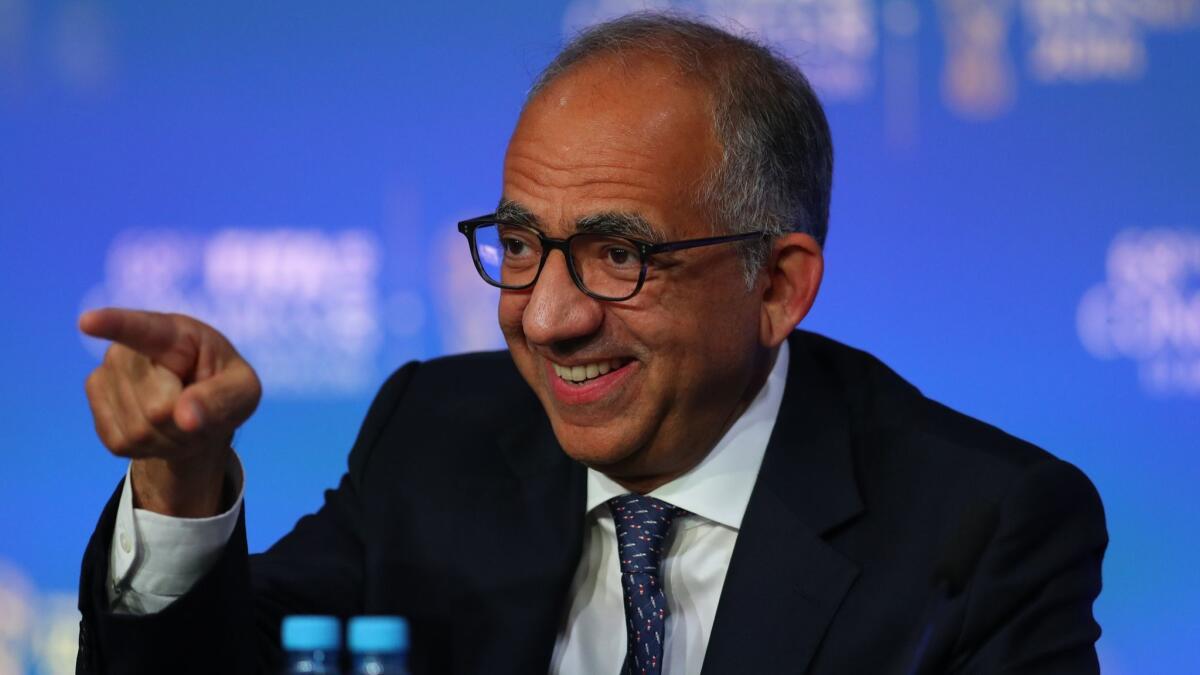 Added Tom Cove, the SFIA's chief executive: "The trend? I don't believe there's any way you can dispute it."
The dispute over the numbers is important because whoever controls the statistics will wind up controlling the narrative. A big drop in participation will require big solutions; a smaller decline, more modest changes.
Either way, whatever reforms are ultimately adopted are likely to focus on three areas: the increasing specialization in all youth sports, with kids as young as 6 being forced to chose a game to focus on year-round rather than sampling from several activities; an emphasis on winning over just playing; and the increasing cost of soccer, the so-called "pay for play" model that is limiting participation in low-income areas.
According to the SFIA and a larger survey done by the National Sporting Goods Association, more than a third of the people playing soccer in the U.S. come from households making more than $100,000, more than three times as many as the number than come from households with an income of less than $25,000.
Looming over that conversation is U.S. Soccer's controversial birth-year registration mandate. Implemented in 2016 to bring the U.S. in line with the rest of the world, it divided players into age groups based on their age at the start of the calendar year — Jan. 1 — rather than the start of the school year.
U.S. Soccer denies that has had a negative impact on participation while Berling-Manuel insists it has played a huge role and has called for its repeal. Others agree with Berling-Manuel but refuse to say so on the record given the hot-button nature of the topic.
But if that's the negative, here's the positive: Even with declining participation — excuse me, flat registration — the number of kids playing soccer in this country is enough to make the U.S. formidable if the sport is organized the right way.
AYSO alone has 175,000 registered players in Southern California and the organization estimates 3.7 million kids are playing some type of soccer nationwide, a figure at odds with the SFIA count. If accurate, that's like the combined population of Iceland and Uruguay, both of which qualified for the last World Cup.
But organizing those kids and getting them moving in one direction has been about as easy as herding kittens.
"If we were to look at it from scratch, youth soccer would not be structured the way it is," said Hoyer, the AYSO chief who, like many youth soccer leaders, backs Cordeiro's calls for a task force.
"There is a recognition by Carlos and by the U.S. Soccer leadership that things need to change. If the SFIA numbers and other participation numbers repeat the next year or two, then we are in a freefall."
In his speech Cordeiro touched on the participation numbers but also identified youth soccer's "fragmented and fractured landscape," the lack of level playing field nationwide, pay to play and an overemphasis on winning trophies and making money as problems that must be addressed.
And less than two months after securing hosting rights to the 2026 World Cup, alongside Mexico and Canada, Cordeiro urged leaders to use that as a deadline for repairing the game.
"It gives us an eight-year runway," he said. "It will help us inspire a new generation and bring more players into our ranks. It will help generate new revenue that we can invest to make soccer more affordable and develop the very best players, coaches and referees at all levels.
"In short, co-hosting in 2026 — and the years leading up to it — will be a once-in-a-generation opportunity to bring us closer to our goal of making soccer the preeminent sport in America."
Cordeiro's call for a task force seems like the obvious place to start.
kevin.baxter@latimes.com | Twitter: @kbaxter11