Women's World Cup draw places U.S. in group with Thailand, Chile and Sweden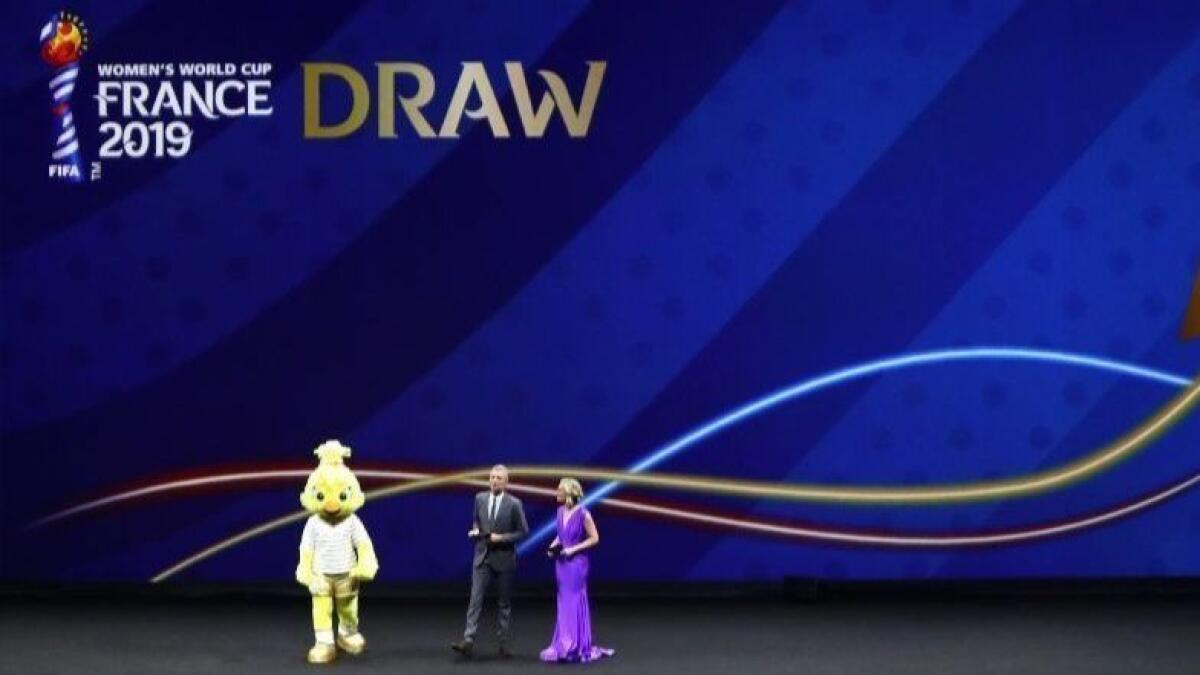 The reigning champion U.S. was drawn Saturday into a group including Thailand, Chile and Sweden for next summer's Women's World Cup in France.
The Americans, ranked No. 1 in the world, have a long history with No. 9 Sweden, having played them five times in the group stage of a World Cup, including a scoreless draw four years ago. Sweden eliminated the U.S. on penalty kicks in the quarterfinals of the 2016 Olympics, marking the first time the U.S. failed to reach the gold-medal final. No. 38 Chile, which will be making its World Cup debut in 2019, lost to the U.S. twice last summer by a combined 7-0. The U.S. beat No. 29 Thailand 9-0 in their only meeting two years ago.
The draw appears to have the U.S. in the easiest of the six groups while Group A, topped by host France, the world's fifth-ranked team, may be the toughest. Also in that group is No. 13 Norway, the 1995 World Cup winner, No. 14 South Korea and a very physical Nigerian team. It is the only group with three teams ranked in the world's top 14.
France won the men's World Cup earlier this year in Russia, so a win by the women's team at home would make the country the first to hold both the men's and women's titles at the same time.
Germany, ranked second in the latest FIFA rankings, also has a tough group after being paired with No. 15 China, No. 12 Spain and tournament debutante South Africa.
The Women's World Cup, to be played in nine French cities, kicks off its monthlong run June 7 in Paris with France playing South Korea. The U.S. will play its first match June 11 against Thailand in Reims.
Group A: France, South Korea, Norway, Nigeria
Group B: Germany, China, Spain, South Africa
Group C: Australia, Italy, Brazil, Jamaica
Group D: England, Scotland, Argentina, Japan
Group E: Canada, Cameroon, New Zealand, Netherlands
Group F: U.S., Thailand, Chile, Sweden
kevin.baxter@latimes.com | Twitter: @kbaxter11