World Cup: The party is just beginning for World Cup debutante Panama
Reporting from MOSCOW —
Donald Trump isn't the only president who governs by tweet. Panamanian leader Juan Carlos Varela has also embraced the idea of issuing official decrees in 280 characters or less, taking to Twitter in October to declare a national holiday moments after his country qualified for its first-ever World Cup.
"The voice of the people has been heard," Varela wrote beneath a picture of himself, in a red national team jacket, signing the presidential order.
And although the holiday has ended, the celebration hasn't, which could necessitate another Twitter proclamation ahead of Panama's tournament opener against Belgium next week.
Full coverage: 2018 World Cup »
"I can't say. The president's in charge of that," midfielder Anibal Godoy said with a laugh. "But I think a lot of people are going to miss work."
You couldn't blame Panamanians for pausing to pinch themselves in the midst of the revelry though, just to make sure they're not dreaming. The country appeared to have a ticket punched to the World Cup four years ago, only to have it slip through their fingers when the U.S. scored twice in stoppage time of the final CONCACAF qualifier, eliminating Panama and opening the way for Mexico to go to Brazil instead.
So there may have been a bit of karma at work this time around, with Roman Torres' goal with two minutes left in the final qualifier last fall beating Costa Rica to eliminate the U.S. from World Cup consideration, sending Panama on to Russia instead.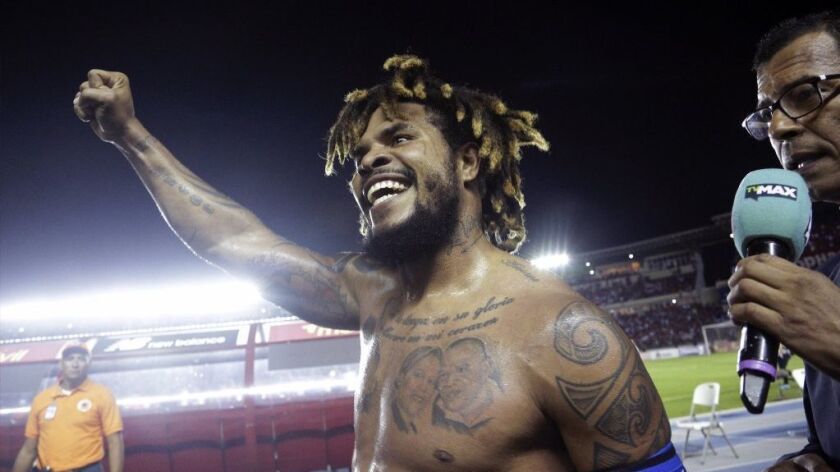 "Four years ago the Panamanian people were really disappointed. There were a lot of people crying, very sad," Torres, a defender with the Seattle Sounders, said in Spanish. "Last year was something really motivating. A lot of people were crying again, but crying for joy.
"We made history. Panama is going to the World Cup for the first time."
And it may have made it just in time since Panama's "Golden Generation" is growing old. The average age of the starting lineup Panama used in the last qualifier was 30.36 years, led by former Galaxy goalkeeper Jaime Penedo, 36, and forward Blas Perez, 37, who scored the team's first goal in that game. Penedo and Perez are two of 12 current or former MLS players on Panama's World Cup roster.
Penedo, who won an MLS Cup with the Galaxy in 2014 and a Romanian first-division title with Dinamo Bucuresti last year, has had an oversized role in Panama's success. He posted four shutouts in the final round of World Cup qualifying — blanking both Mexico and Costa Rica — and was named the top goalkeeper in both the 2005 and 2013 CONCACAF Gold Cups, the only two times in which Panama made the final.
But although the Central Americans will field one of the oldest teams in the World Cup, they are also bringing some youth with them in defender Fidel Escobar, 23, midfielder Edgar Barcenas, 24, and forward Abdiel Arroyo, 24, who joined the team after the last World Cup cycle.
The mix is important if Panama hopes to make World Cup qualification a regular thing.
"I hope the World Cup changes things and brings good players to the local leagues and then players from the local leagues can go and play in better foreign leagues," said Godoy, who plays for the San Jose Earthquakes.
Another addition to the team is Colombian coach Hernán Gómez, who replaced Julio Cesar Dely Valdes after the 2013 qualifying loss to the U.S. Gómez previously led Colombia and Ecuador to World Cup berths and his hiring, Godoy said, was the final piece to the puzzle for Panama.
"Now it's different," he said. "It's a different coach. The players have more experience. The young players have more experience as well.
"The team has heart. And always will have."
That isn't likely to be enough to get them through one of the most difficult groups in the tournament, one that has Panama making its World Cup debut against Belgium — the No. 3 team in the world, according to FIFA.
But Torres disagrees with many of his countrymen who argue that simply getting to Russia is victory enough for Panama.
"People say 'they made it, winning isn't important.' But we have a clear objective," said Torres, the team's captain. "It's something historic to qualify for a World Cup, but after you qualify what comes next is more difficult.
"Yeah it's a really difficult group. [But] you can't really say one team is better than another. In football, anything can happen."
No World Cup team knows that better than Panama, which looked to be in four years ago, only to be knocked out, then looked to be out eight months ago, only to be invited in.
So although making it this far may not be enough for Torres, it's still worth celebrating. Maybe even with a national holiday declared on Twitter.
"Before the first game begins, when we hear the first line of the national anthem, it's going to be something special for Panama," Godoy said. "This World Cup, we've prepared for this."
A look at the teams in Group G:
BELGIUM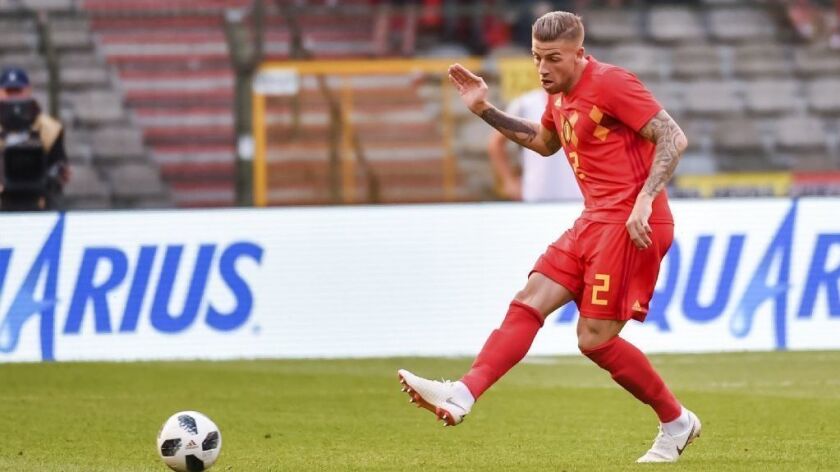 FIFA world ranking: 3
Last World Cup: 2014
Best World Cup finish: Fourth place, 1986
How qualified: Won European qualifying group.
Key players: MF Kevin De Bruyne, F Romelu Lukaku, F Eden Hazard
It's a fact: Belgium's averaged a tournament-best 4.3 goals a game in the final round of UEFA World Cup qualifying, compiling a goal differential of +37.
The skinny: Lukaku, Hazard, Dries Mertens and De Bruyne give Belgium arguably the best attacking foursome in the world. But while Belgium could lead the World Cup in scoring, there's also a good chance it could wash out again in the quarterfinals as it did four years ago in Brazil and two years ago in the Euros. Getting more from this talented but underperforming group is what Roberto Martinez was tasked with he was hired to replace Marc Wilmots as coach in the wake of the Euro disaster.
ENGLAND
FIFA world ranking: 12
Last World Cup: 2014
Best World Cup finish: Champions, 1966.
Key players: F Harry Kane, D John Stones, MF Dele Ali.
How qualified: Won European qualifying group
It's a fact: England is the only World Cup team made up exclusively of players from domestic clubs.
The skinny: England didn't win a game four years ago in Brazil, only the second time that's even happened in a World Cup, so the bar for improvement isn't high. But fans back home are looking for a lot more than that from a team that hasn't gotten past the quarterfinals of a major tournament since the Euros 22 years ago. If Harry Kane is over his ankle injury, the Three Lions can score but the loss of Alex Oxlade-Chamberlain to a knee injury, question marks in goal, and the lack of consistent center back for coach Gareth Southgate's favored 3-5-2 formation points to another early exit.
PANAMA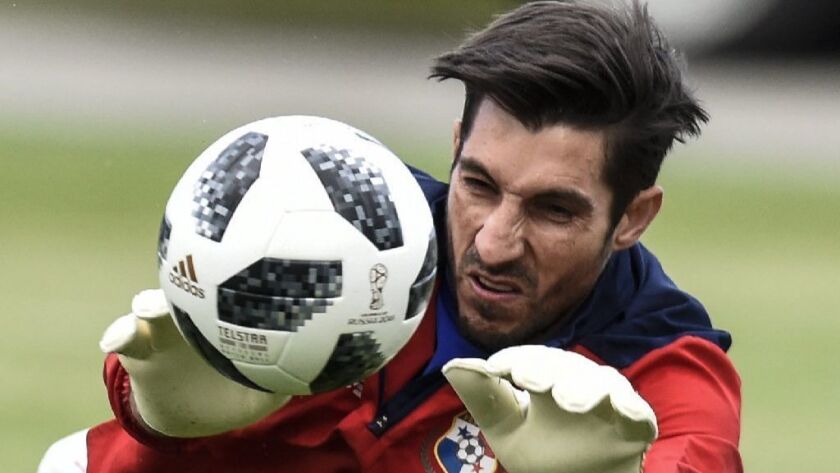 FIFA world ranking: 55
Last World Cup: First appearance
Best World Cup finish: First appearance
How qualified: Finished third in CONCACAF qualifying tournament.
Key players: GK Jaime Penedo, D Roman Torres, MF Anibal Godoy.
It's a fact: Only one World Cup debutante – Costa Rica in 1990 – made it out of the group stage.
The skinny: Panama's defensive posture is more akin to street fighting than soccer – just ask Christian Pulisic, whose body is still bruised. But it's also effective. Panama will sometimes start five on the backline, sacrificing offense for defense -- only Trinidad and Tobago scored fewer goals in the final round of qualifying than Panama – while trying to foul and frustrate opponents in providing opportunities on the counterattack. Panama's core is old and inexperienced on the world stage, but if former Galaxy keeper Jaime Penedo is on, he could help his team defy expectations and sneak into the knockout stage.
TUNISIA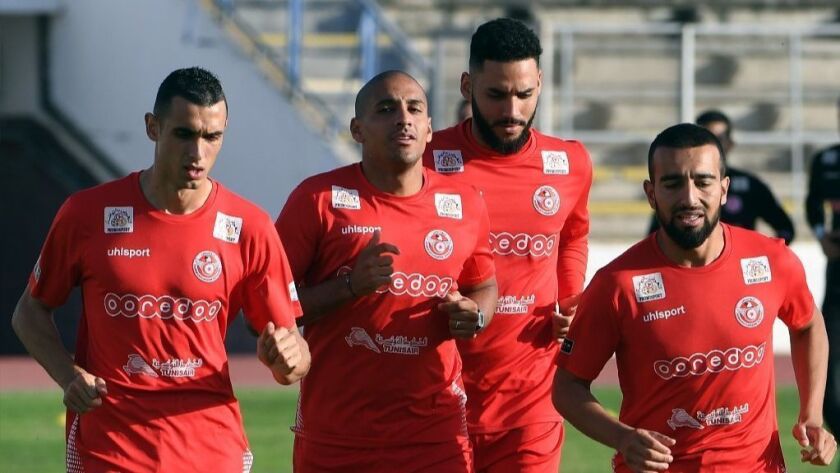 FIFA world ranking: 21
Last World Cup: 2006
Best World Cup finish: Group stage, 2006, 2002, 1998, 1978
How qualified: Won African qualifying group.
Key players: MF Wahbi Khazri, GK Aymen Mathlouthi, MF Naim Sliti
It's a fact: Tunisia is one of six predominantly Muslim nations at the 2018 World Cup, meaning many of its players will be observing Ramadan calls for daylight fasting through June 14, four days before the team's first game.
The skinny: Tunisia's best chance for making noise in Russia was silenced when forward Youssef Msakni tore a knee ligament in April, leaving the Africans without their most creative player and leading active goal-scorer. Without a dynamic playmaker Tunisia, unbeaten in the final round of qualifying, will likely look to set pieces to produce some offense. But at least that's something tangible because the other thing Africa's highest-ranked team will lean on in Russia is an intangible: fighting spirit. That worked in qualifying, when Tunisia twice rallied from deficits to win.
SCHEDULE
June 18: Belgium vs. Panama in Sochi; Tunisia vs. England in Volgograd.
June 23: Belgium vs. Tunisia in Moscow; England vs. Panama in Nizhny Novgorod.
June 28: England vs. Belgium in Kaliningrad; Panama vs. Tunisia in Saransk.
kevin.baxter@latimes.com | Twitter: @kbaxter11
---
Get our high school sports newsletter
Prep Rally is devoted to the SoCal high school sports experience, bringing you scores, stories and a behind-the-scenes look at what makes prep sports so popular.
You may occasionally receive promotional content from the Los Angeles Times.