LeBron James, HBO begin production on new Muhammad Ali documentary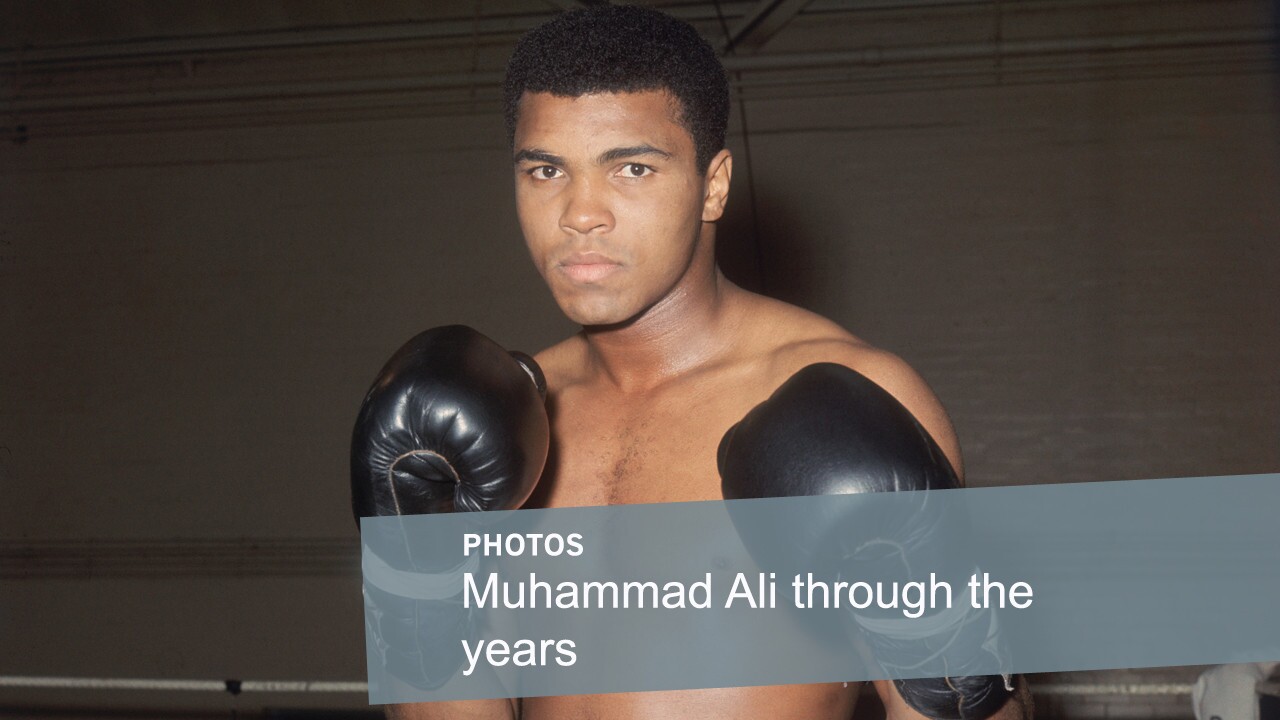 World heavyweight boxing champion Muhammad Ali poses at the Royal Artillery Gymnasium in London while training for a 1966 fight against British champion Henry Cooper. Ali, who compiled a 56-5 professional record, is considered one of the greatest boxers of all-time.
(Trevor Humphries / Getty Images)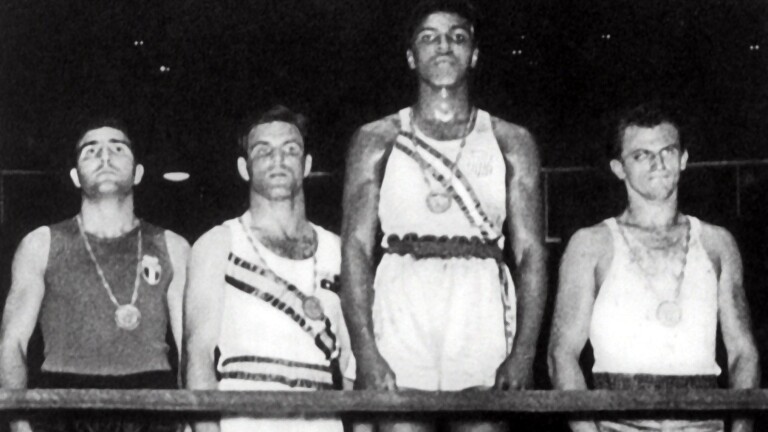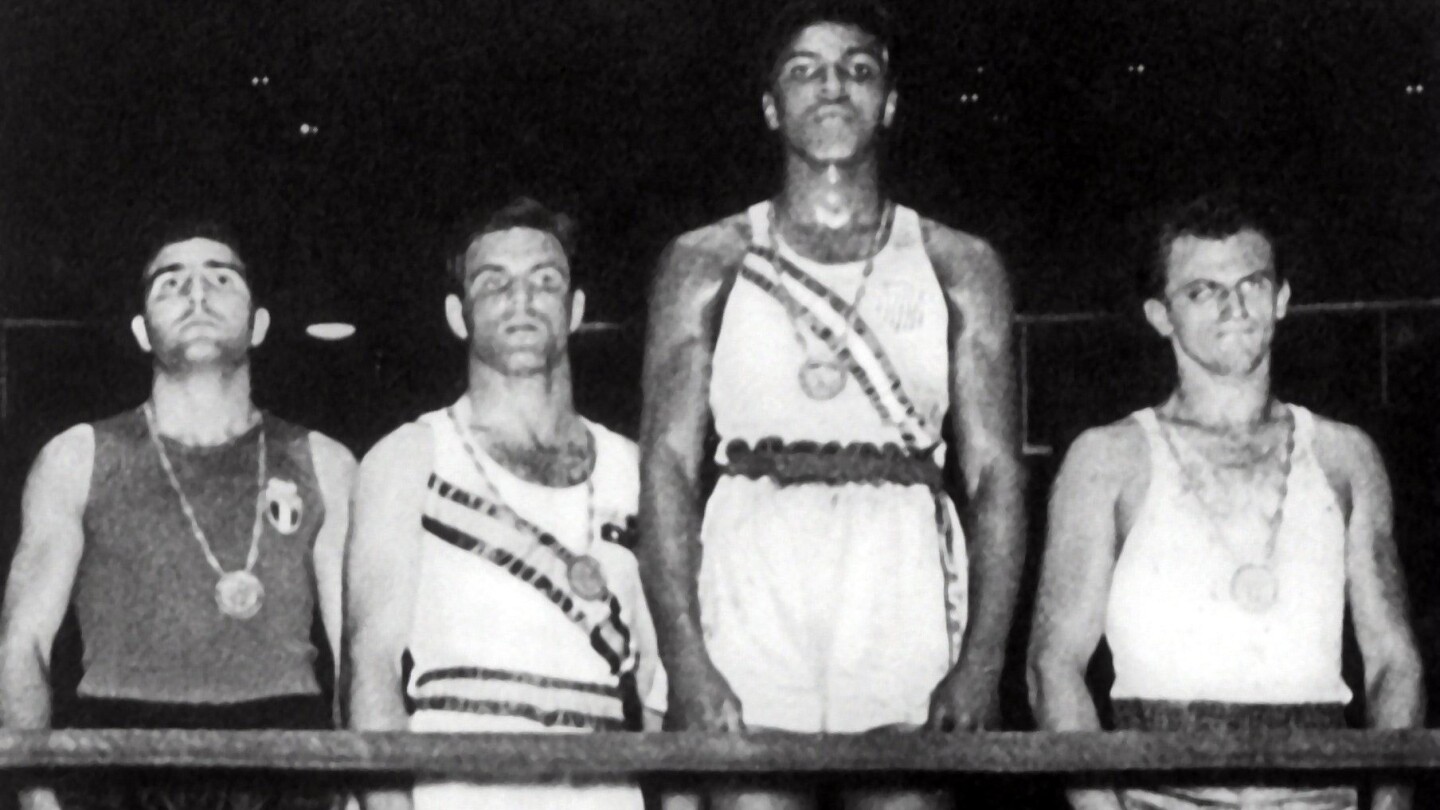 Muhammad Ali, second from right, stands on the medal podium at the Olympic Games in Rome after winning the light-heavyweight gold medal. Zbigniew Pietrzykowski of Poland, the man he beat in the final, is on his left.
(IOC / Allsport)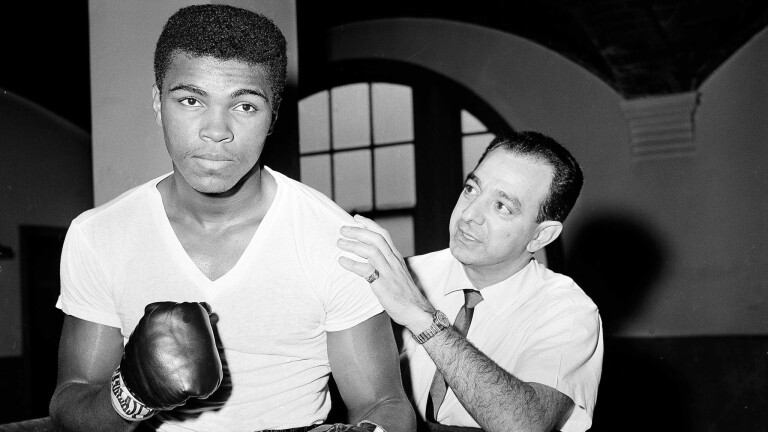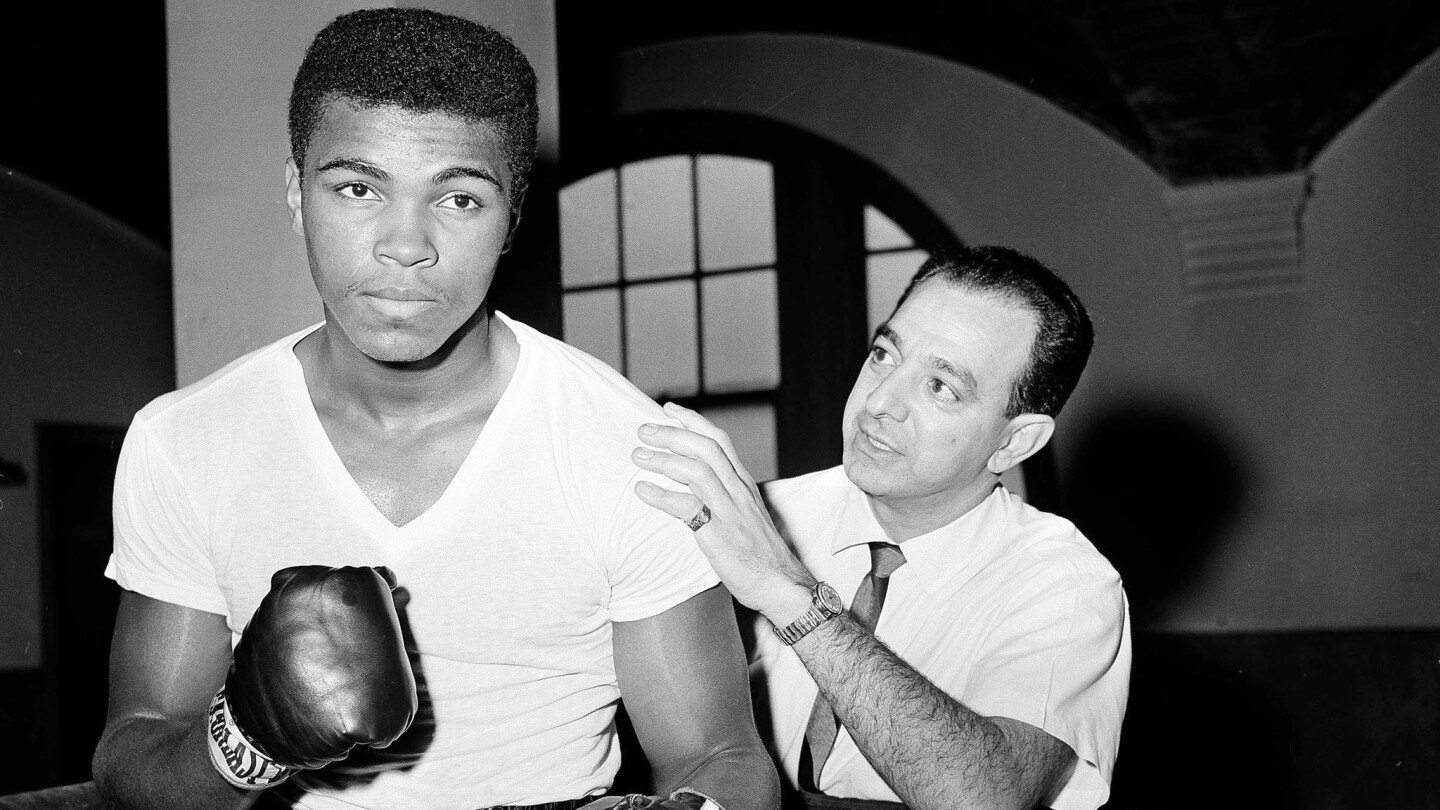 Boxer Muhammad Ali is seen with his trainer, Angelo Dundee, at City Parks Gym in New York on Feb. 8, 1962.
(Dan Grossi / Associated Press)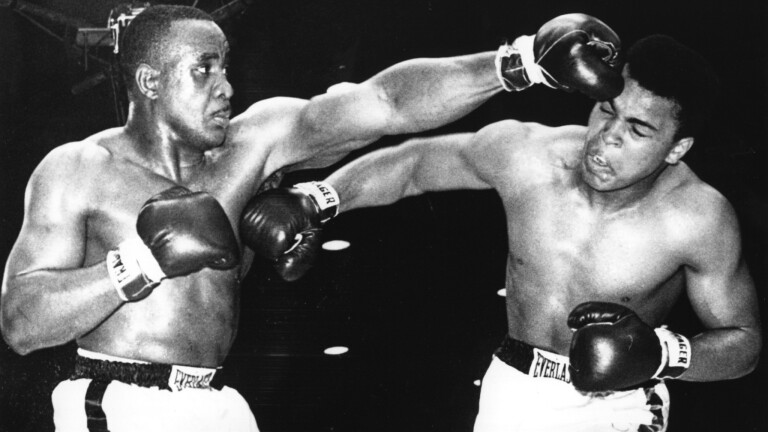 Heavyweight champion Sonny Liston, left, and Muhammad Ali exchange punches during their first fight in Miami on Feb. 25, 1964. Ali, then known as Cassius Clay, defeated Liston by technical knockout in the seventh round to claim the title.
(Hulton Deutsch / Allsport)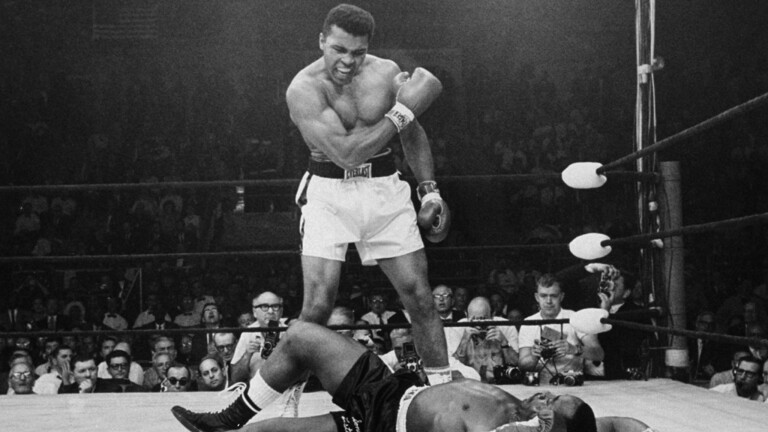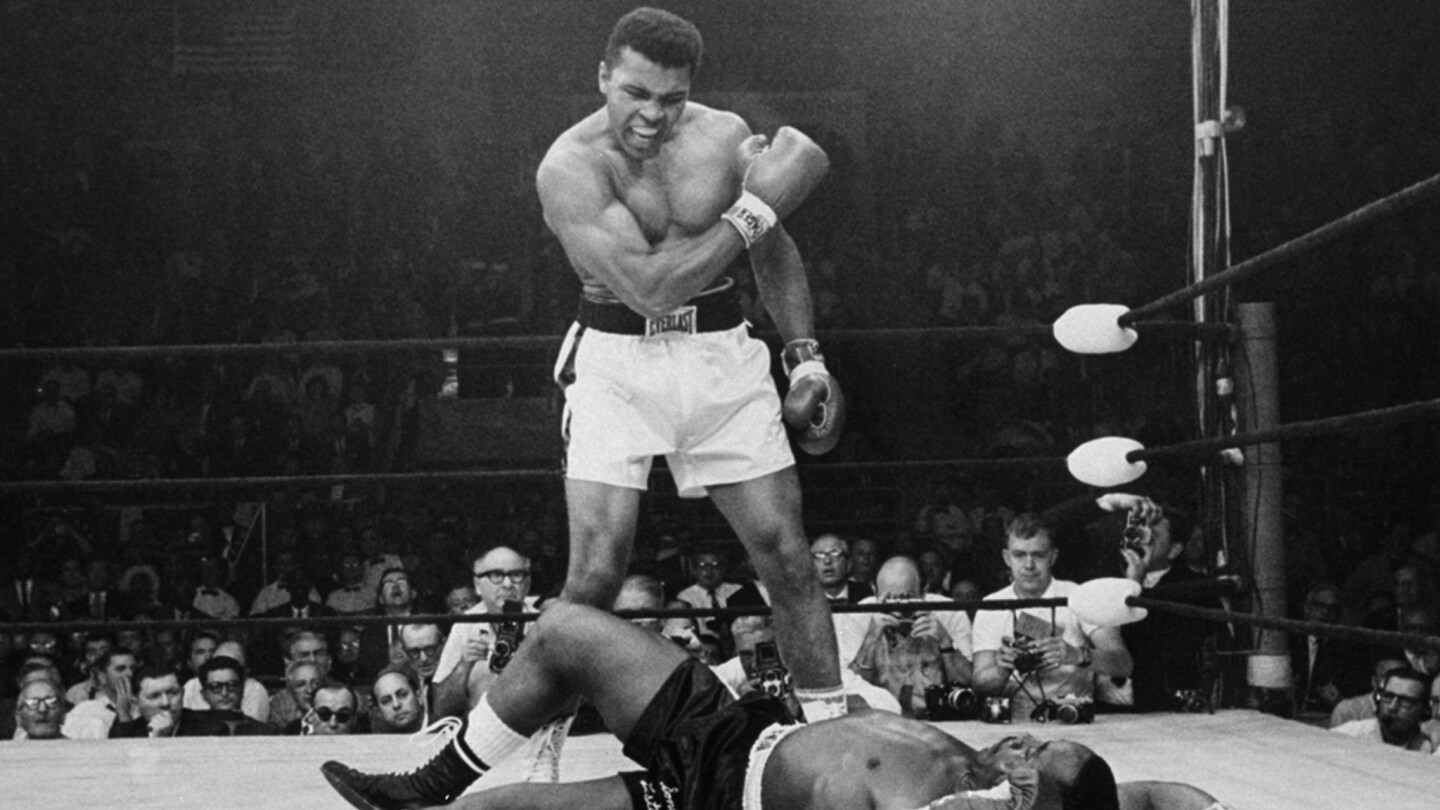 Heavyweight champion Muhammad Ali stands over fallen challenger Sonny Liston, shouting after knocking him down with a short, hard right to the jaw during their bout in Lewiston, Maine, on May 25, 1965.
(John Rooney / Associated Press)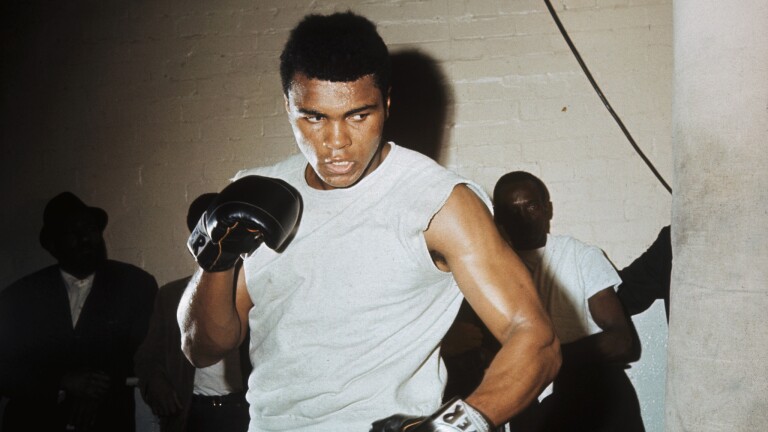 Muhammad Ali trains in London in 1966.
(Wesley / Getty Images)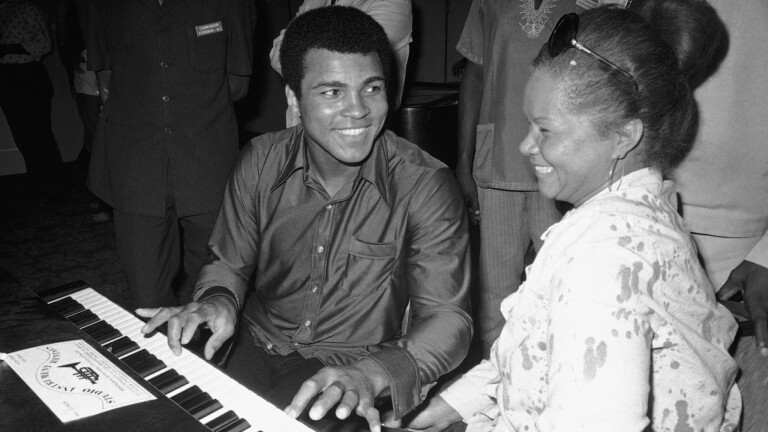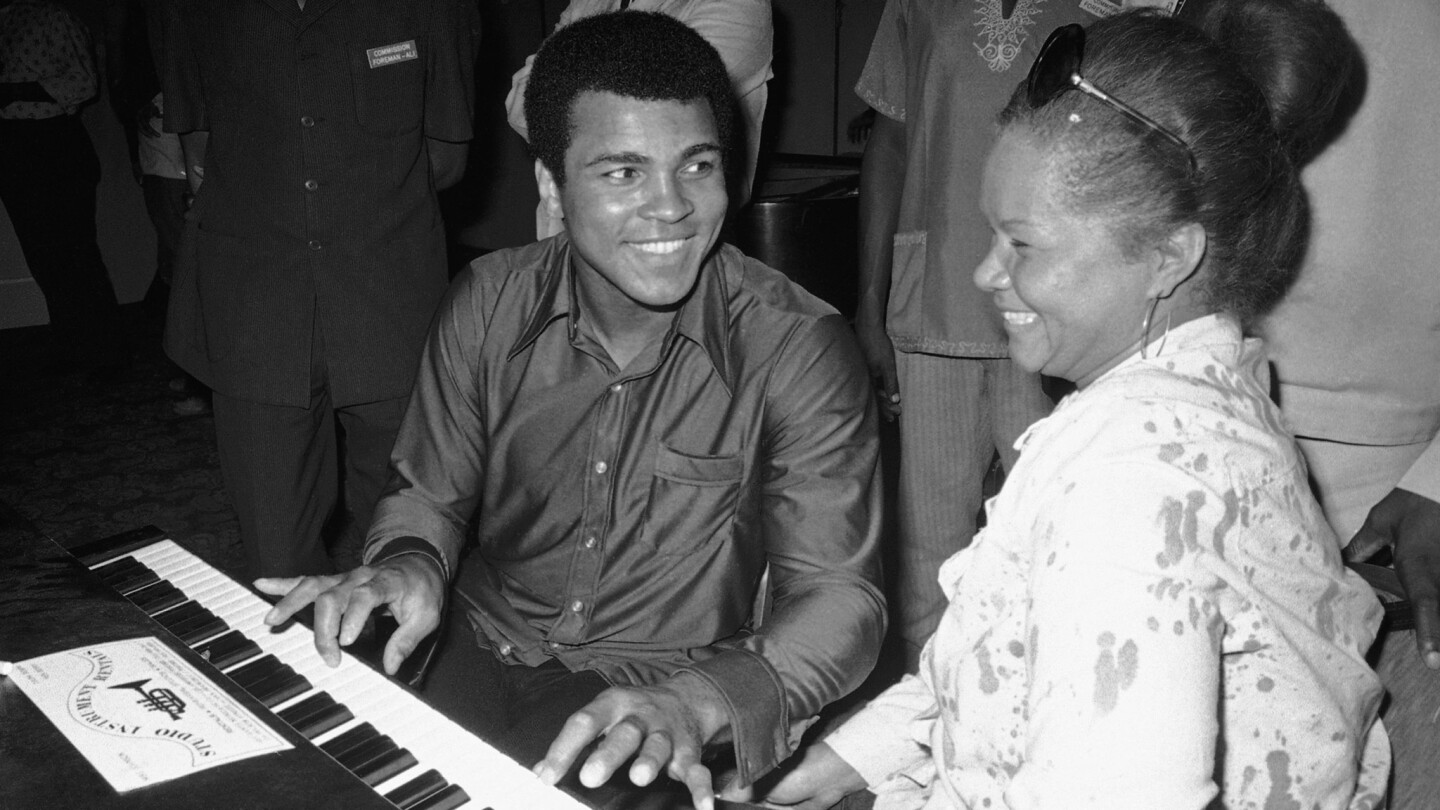 Muhammad Ali, left, smiles as he plays notes on a piano while sitting next to recording artist Etta James on Sept. 22, 1974.
(Horst Faas / Associated Press)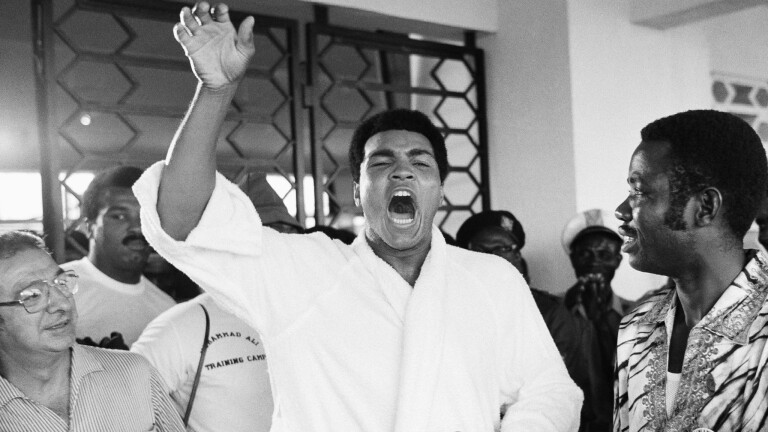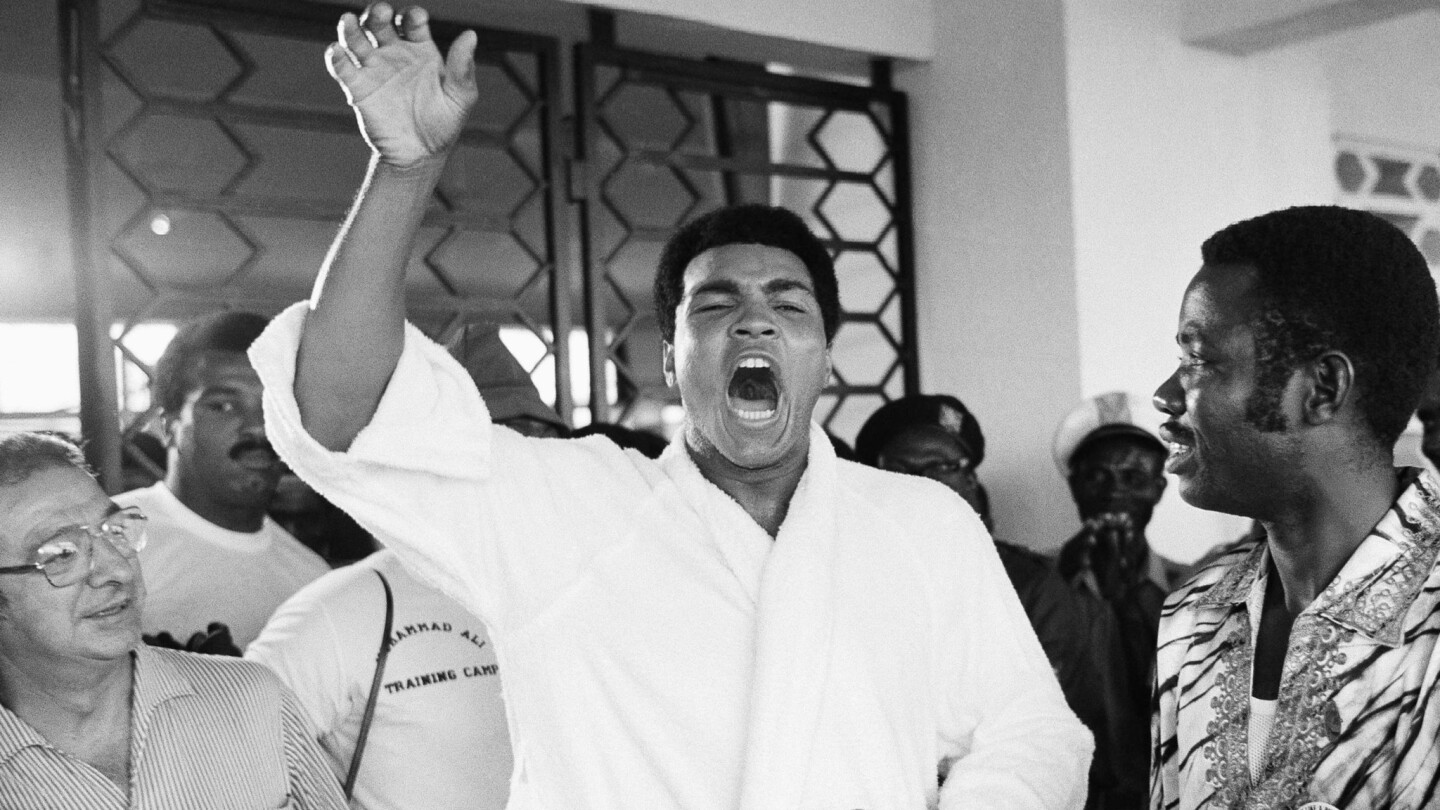 While in Zaire preparing for his upcoming bout against George Foreman, Muhammad Ali declares in the Lingala language, "ako bo mai ye," which translates as "I will kill him" while appearing before a crowd of fans on Sept. 12, 1974.
(Horst Faas / Associated Press)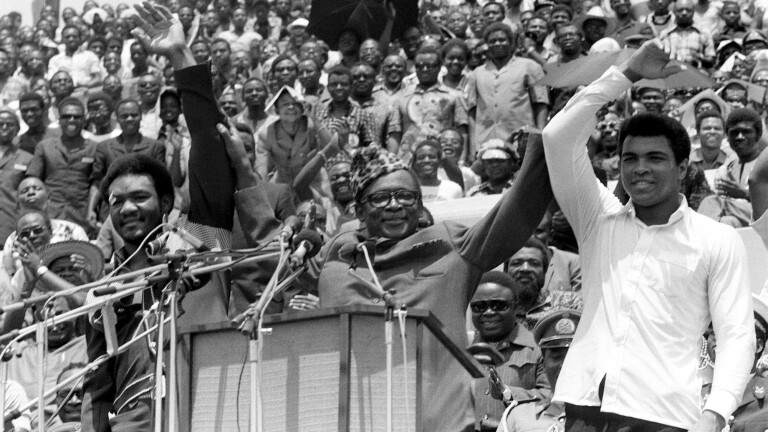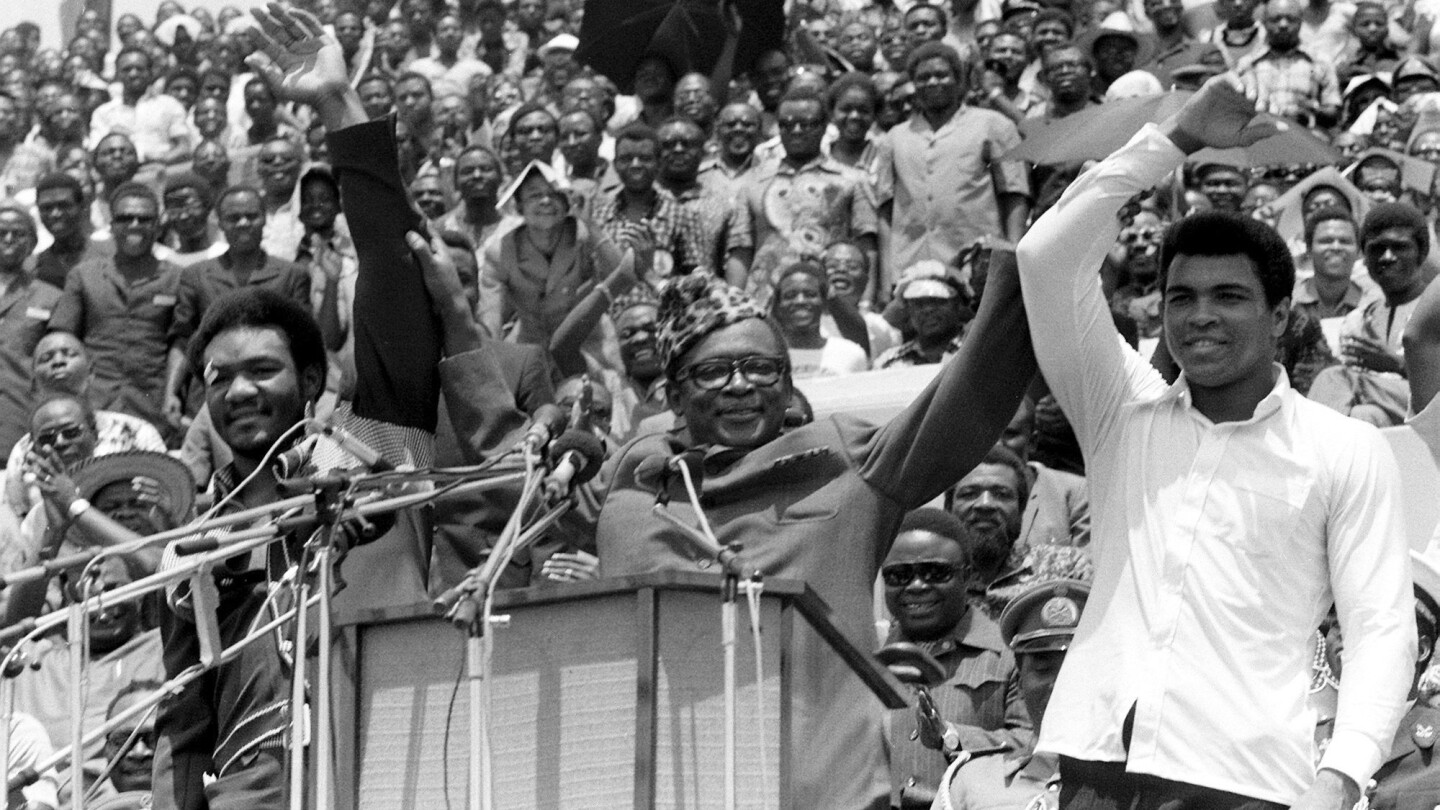 Mobutu Sese Seko, center, president of Zaire, raises the arms of George Foreman, left, and Muhammad Ali during a rally in Kinshasa on Sept. 22, 1974, to promote their upcoming heavyweight title bout.
(Horst Faas/ Associated Press)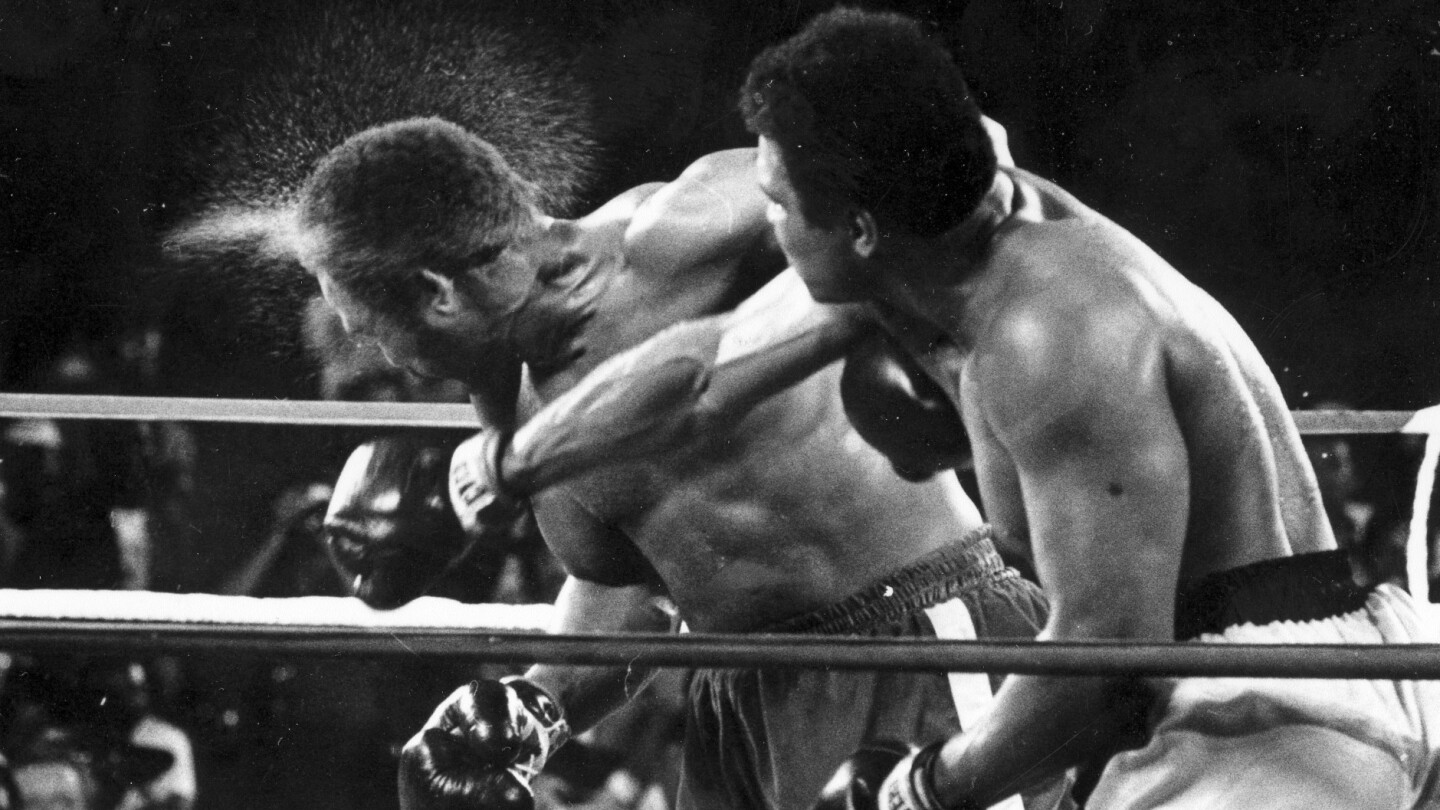 Muhammad Ali, right, punches George Foreman in the head during their heavyweight title bout in Zaire on Oct. 30, 1974.
(Ed Kolenovsky / Associated Press)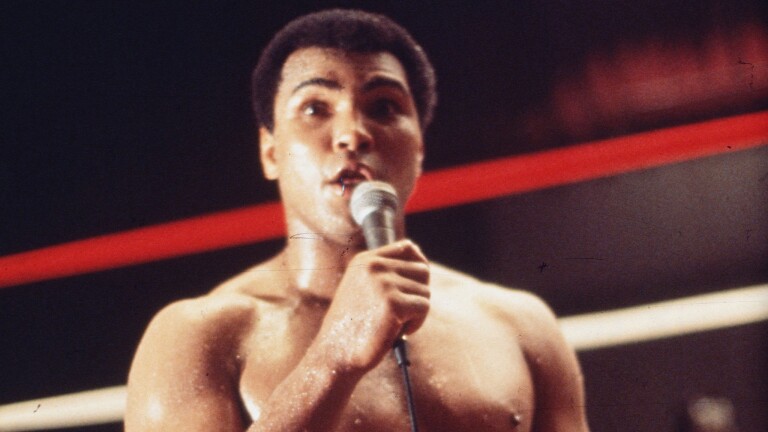 Muhammad Ali addressing the crowd before his heavyweight title victory over Leon Spinks in New Orleans in 1978.
(Keystone / Getty Images)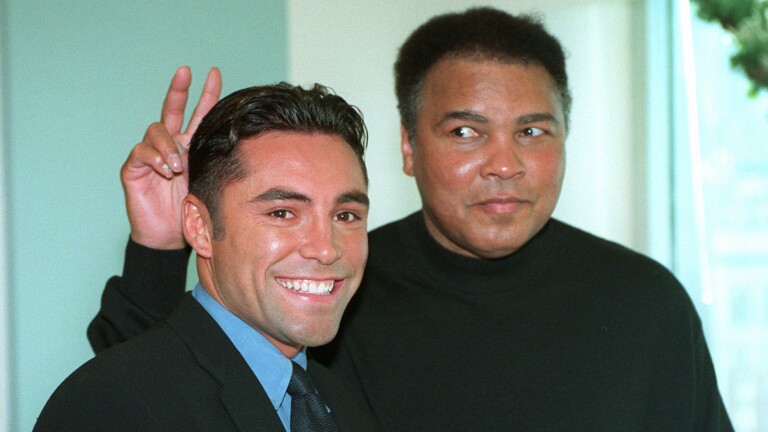 Boxing legend Muhammad Ali, right, clowns around with Oscar De La Hoya while appearing together in New York on Dec. 2, 1997.
(Doug Kanter / Associated Press)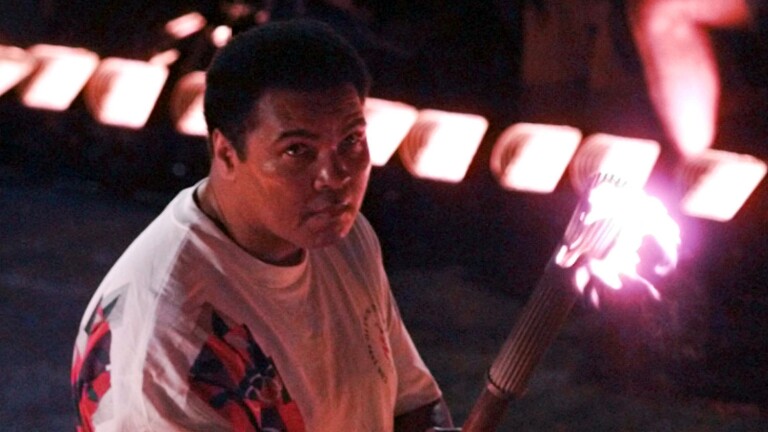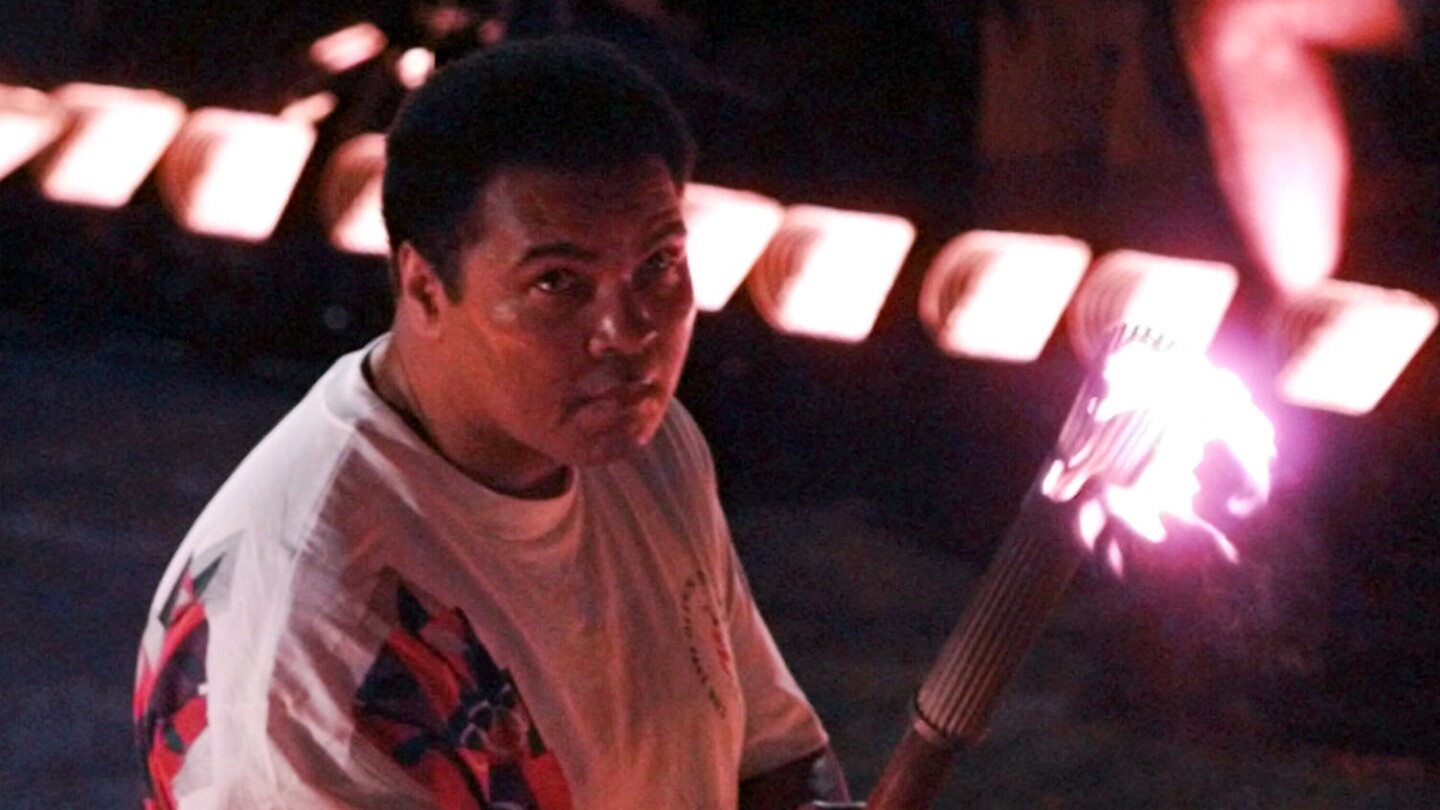 Muhammad Ali watches as the flame climbs up to the Olympic torch while taking part in the opening ceremonies of the 1996 Atlanta Olympic Games.
(Doug Mills / Associated Press)
Muhammad Ali acknowledges the cheers of the crowd during halftime of the gold-medal basketball game between the United States and Yugoslavia at the Atlanta Olympic Games on Aug. 3, 1996.
(Paul Morse / Los Angeles Times)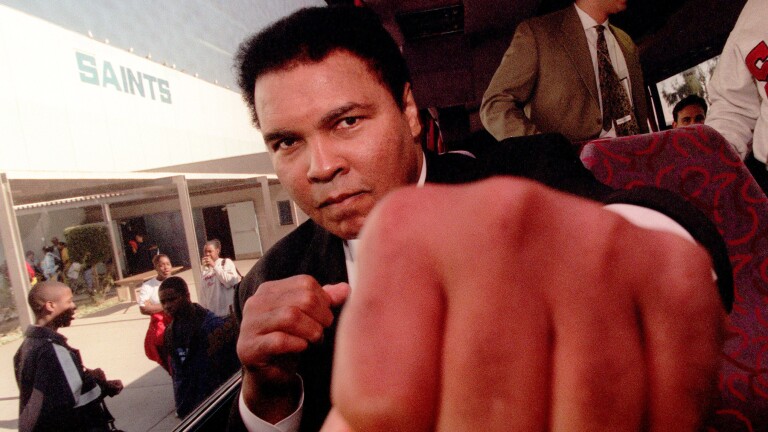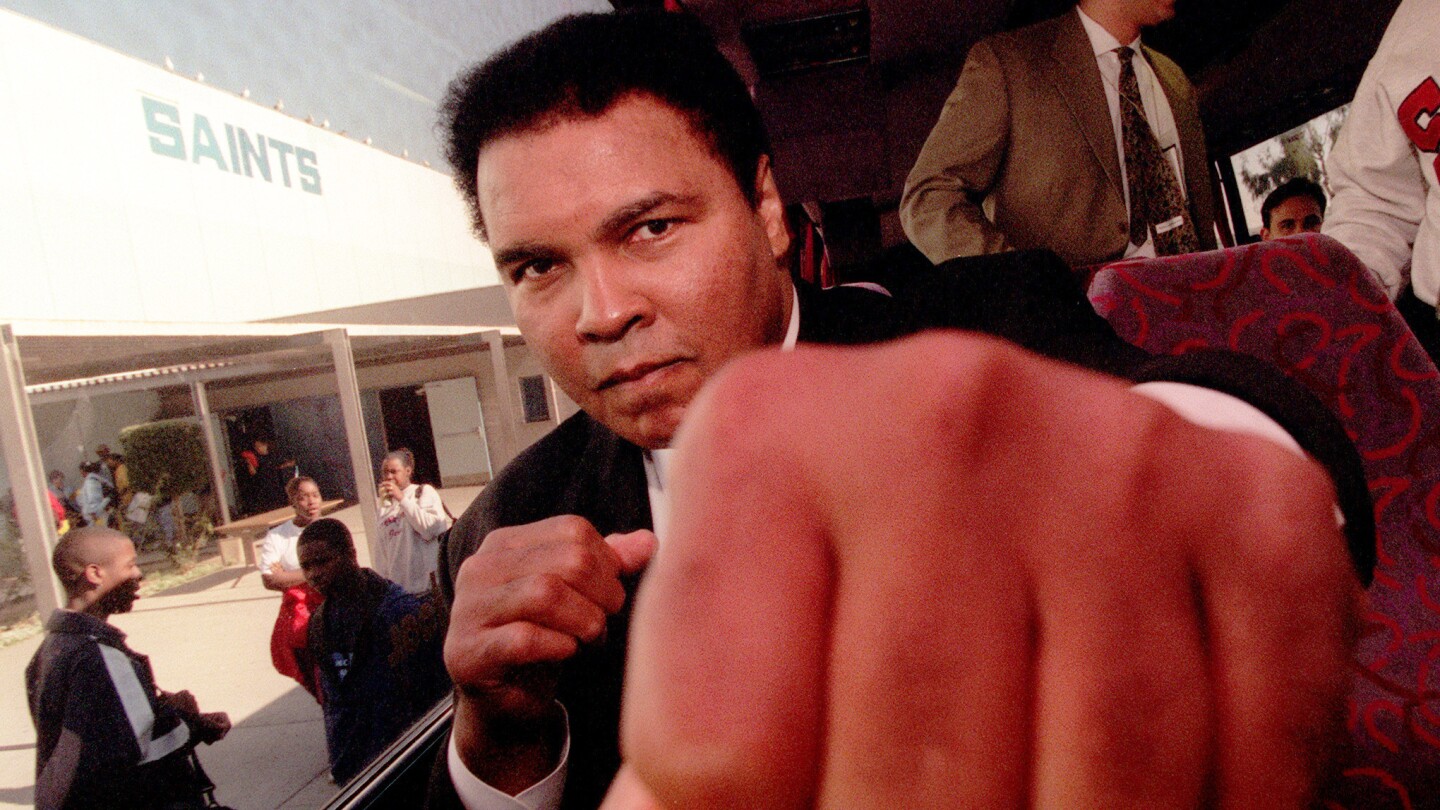 Former heavyweight champion Muhammad Ali throws playful punch toward a photographer while sitting on a bus in front of Locke High School in December 1996.
(Ken Lubas / Los Angeles Times)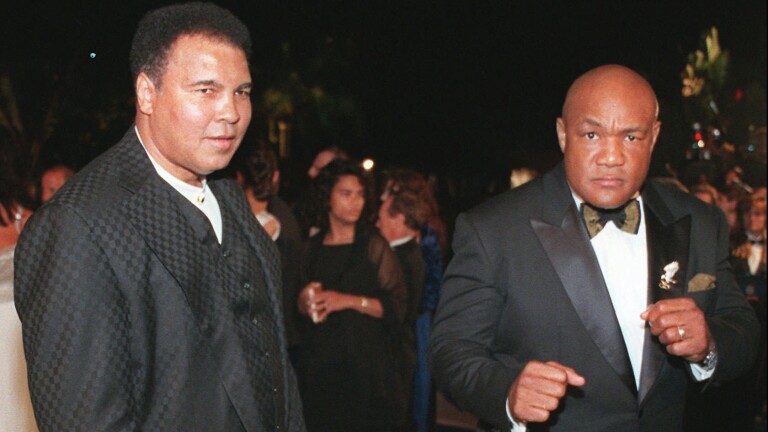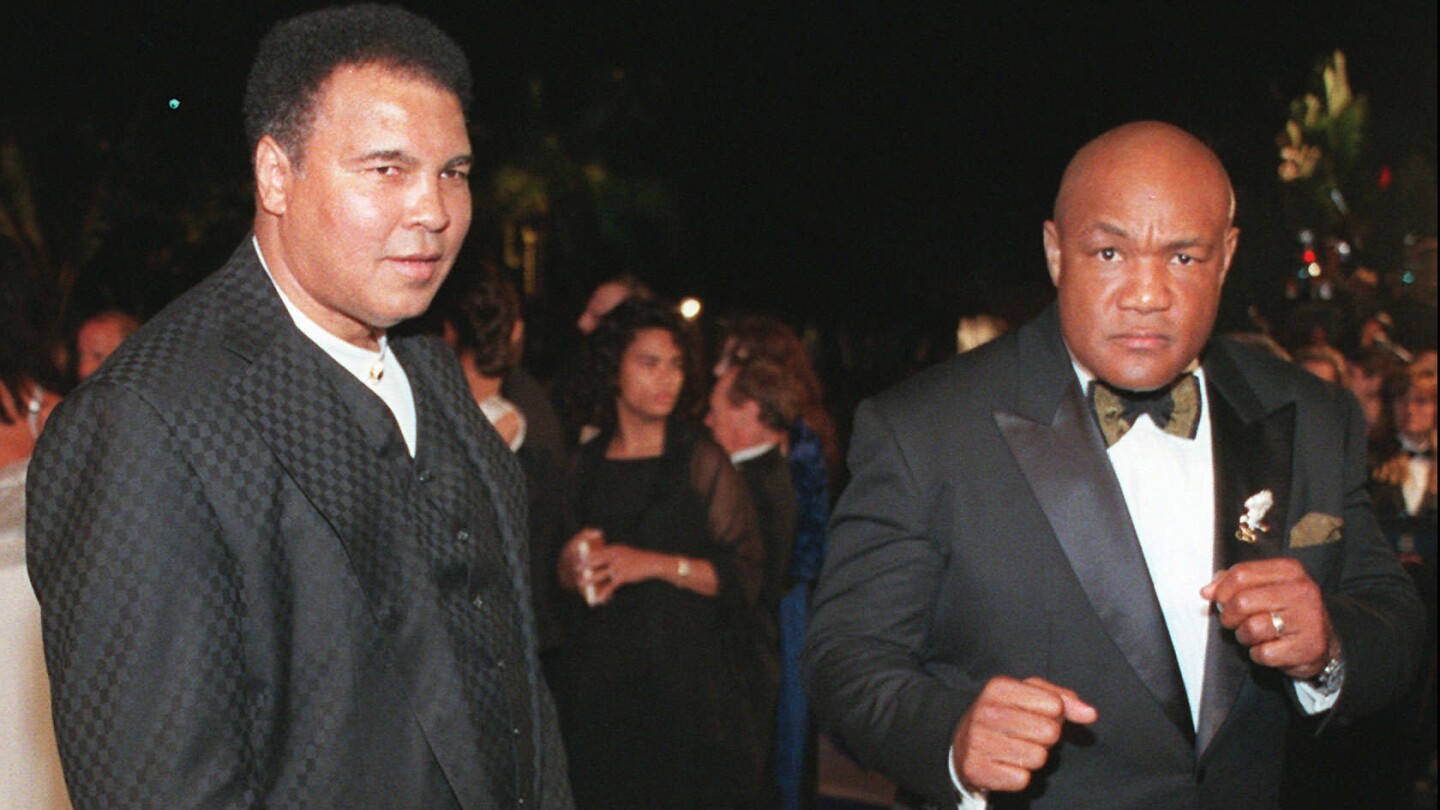 Muhammad Ali, left, and George Foreman arrive at the Vanity Fair Oscar party in Los Angeles on March 24, 1997.
(E.J. Flynn / Associated Press)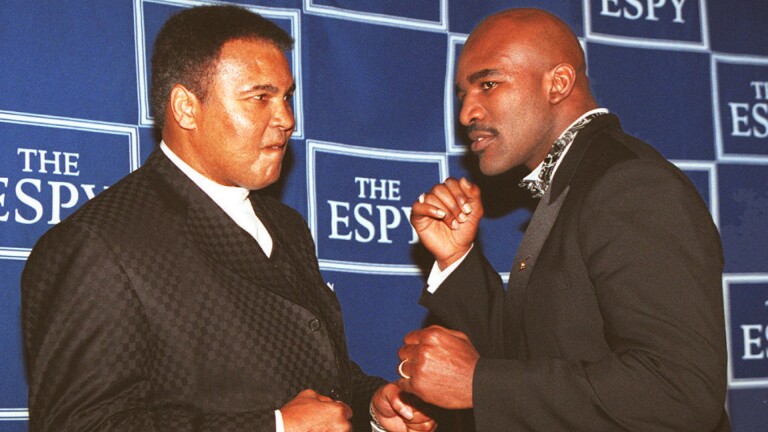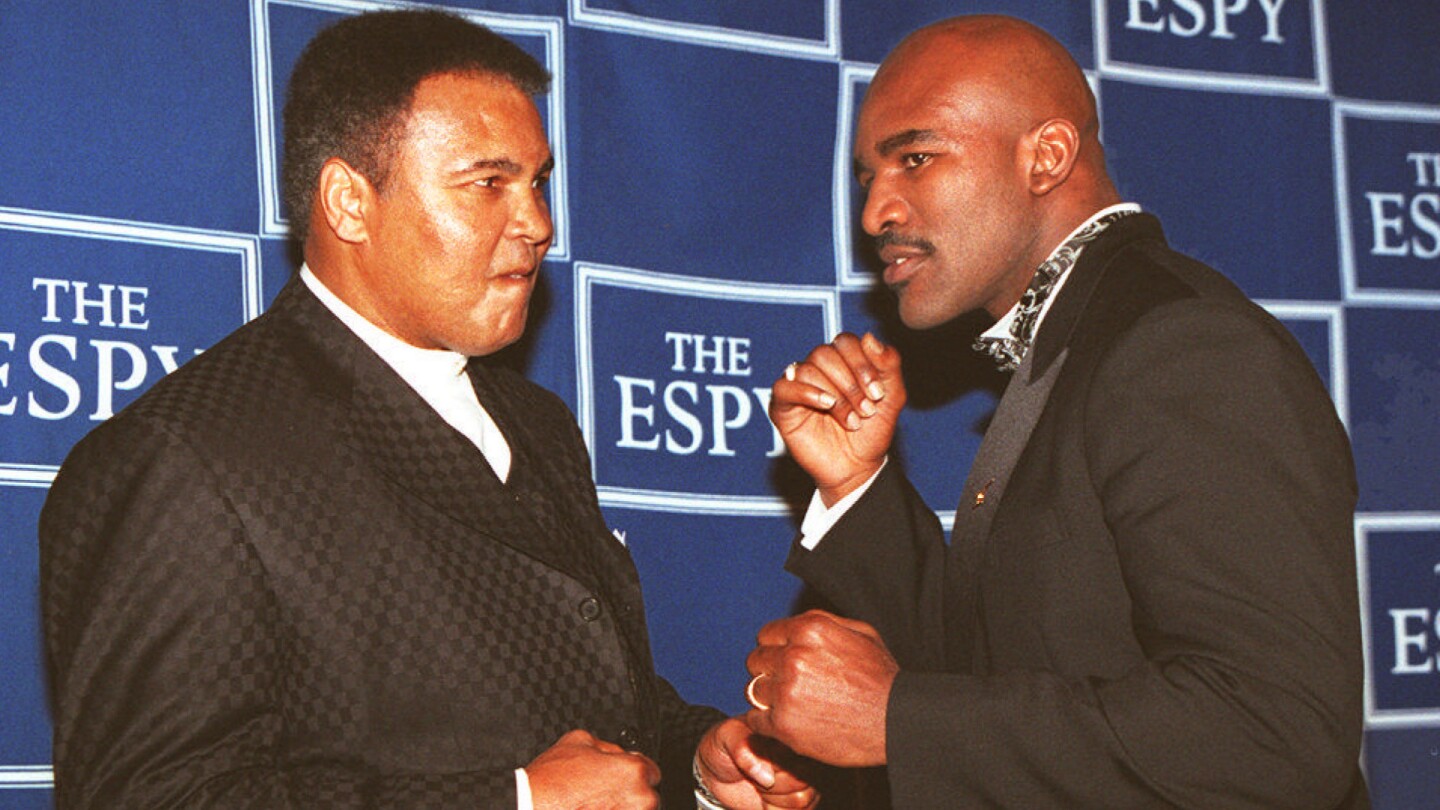 Boxing great Muhammad Ali, left, and heavyweight champion Evander Holyfield pose for the camera while attending the ESPY Awards in New York on Feb. 10, 1997.
(Timothy A. Clary / AFP / Getty Images)
Muhammad Ali, right, and his daughter, boxer Laila Ali, pose for a picture during a celebrity roast for charity in Los Angeles on Nov. 16, 2000.
(Kevork Djansezian / Associated Press)
President Bill Clinton presents boxing great Muhammad Ali with a Presidential Citizens Medal during a ceremony at the White House on Jan. 8, 2001.
(Ron Edmonds / Associated Press)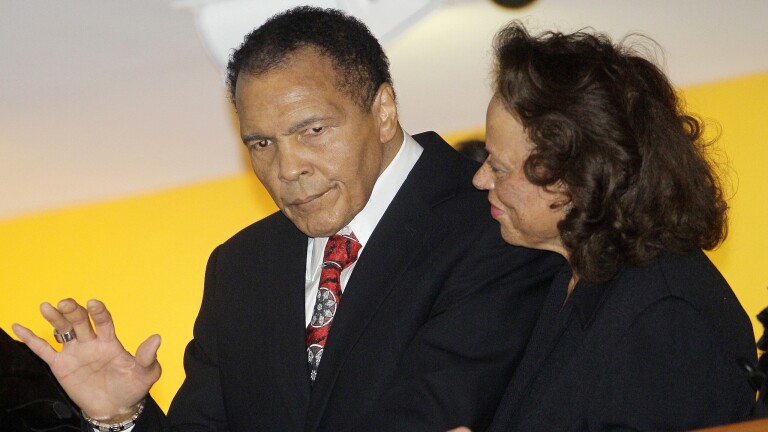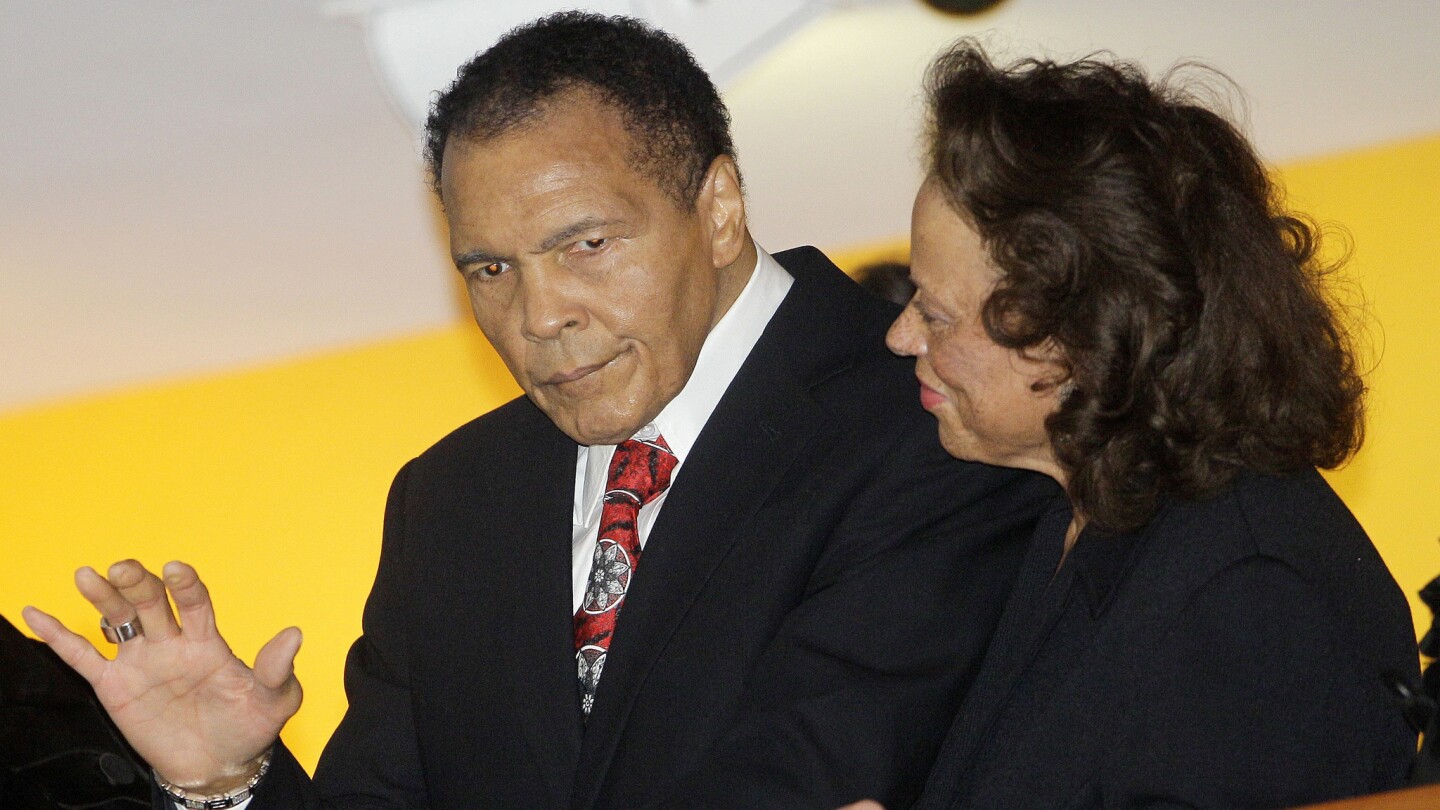 Muhammad Ali stands with his wife, Lonnie, while waving to friends attending his 70th birthday celebration at the Muhammad Ali Center in Louisville, Ky., on Jan. 14, 2012.
(Mark Humphrey / Associated Press)
LeBron James' SpringHill Entertainment will begin production on a multi-part HBO documentary on the life of Muhammad Ali, the premium network and the NBA champion announced Monday.
Director Antoine Fuqua ("Training Day," "The Magnificent Seven") will also serve as executive producer of a documentary that intends to "explore Ali's greatest triumphs and comebacks, painting an intimate portrait of a man who, against all odds, dreamed and achieved the impossible, over and over again," according to an HBO statement.
"Muhammad Ali is indisputably one of the most iconic and distinctive figures in the history of world sports," said Kary Antholis, president of HBO miniseries and Cinemax programming.
"His impact resonates far beyond the boxing ring and is woven deep into the cultural and social tapestry of the second half of the 20th century. From the moment LeBron James told us of his deep visceral connection to Ali's life and legacy, we were committed to helping him realize this film, and our enthusiasm has only grown as Antoine Fuqua has developed his compelling cinematic vision for telling one man's incredible journey."
Ali died June 3 at age 74 after winning the heavyweight title three times, engaging in an epic trilogy against Joe Frazier, defeating George Foreman in the "Rumble in the Jungle," rejecting the Vietnam War draft and standing as one of the most well-known people in the world.
"It's tough to put into words how much it means to me to be a part of this project honoring the legacy and telling the extremely important story of the great Muhammad Ali," James said in the HBO announcement.
"He transcended sports and used his platform to empower people, which paved the way for all athletes and people of every race and gender that came after him, myself included. It's important that his story continues for generations to come, and it's an honor to be a part of this."
Promising never-before-seen photos with cooperation from Ali's estate and family, the series "will combine archival footage and gorgeous, cinematic recreations that will transport viewers into the ring and at home," according to the statement.
"We are at a perfect time in history, and in our lives as Americans, to welcome this special documentary on Muhammad," Ali's wife, Lonnie, said in the statement.
"This documentary will have national and global appeal. I'm hopeful this documentary will engage the audience in a similar way Muhammad engaged his audience and fans. Without a doubt, Muhammad's life journey provides simple, yet extraordinary lessons for all of us, with perhaps the most important one being, to see and embrace the humanity in all people."
---
Get our high school sports newsletter
Prep Rally is devoted to the SoCal high school sports experience, bringing you scores, stories and a behind-the-scenes look at what makes prep sports so popular.
You may occasionally receive promotional content from the Los Angeles Times.