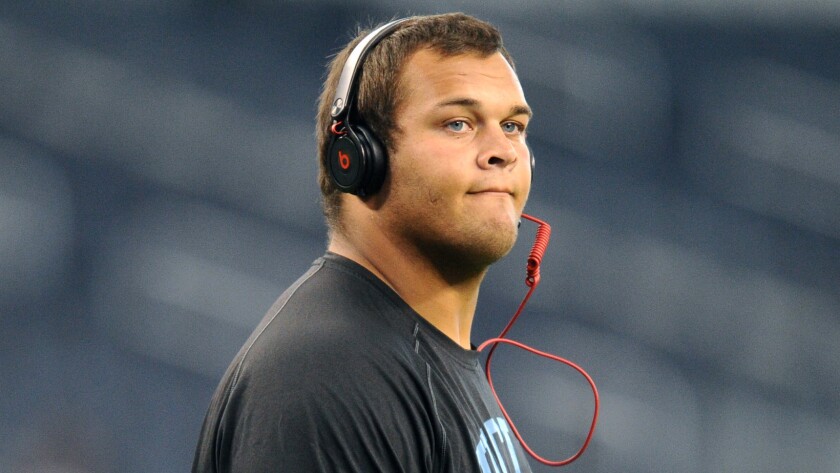 Coach Jim Mora announced on Tuesday that defensive lineman Eddie Vanderdoes will not be suspended by the Pac-12 for throwing a punch in UCLA's loss to Oregon last weekend.
Mora did say that all discipline will be handled in-house. It's unclear whether that disciple will affect Vanderdoes' playing time this week against Cal.
The punch came in the second quarter and was called a personal foul. Oregon would use that extra yardage and score, giving the Ducks a 15-3 lead that the Bruins never recovered from.
"I just made a dumb decision, that's all it is," Vanderdoes said on Tuesday. "I made a stupid decision, and I regret it. That's not me, I've never done that before to a player in a game, and it was just a stupid, dumb decision."
Vanderdoes wouldn't clarify what prompted him to throw the punch, but did say later in the interview that Oregon was able to slow the UCLA defensive line down by holding. Vanderdoes also said that Mora got on him as soon as the defensive lineman left the field.
"He got on me a bit for it," Vanderdoes said. "He said I couldn't be selfish and make a dumb decision like that and put the team at risk."
For more Bruin observations, follow Everett Cook on Twitter @everettcook
---