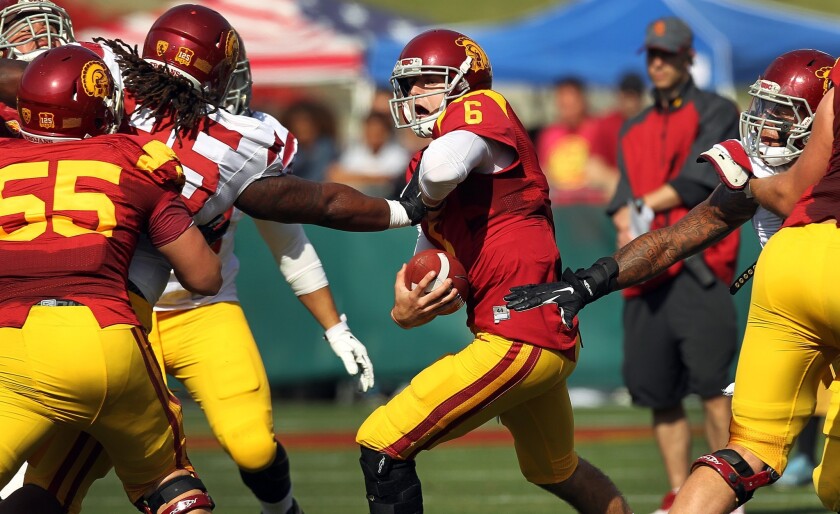 USC football players and most of the those gathered at the Coliseum Wednesday night probably held their breath when Trojans quarterback Cody Kessler lay prone on the turf after attempting to recove a fumble during a scrimmage.
Kessler eventually got up, bent down to grab his left ankle and limped around. He went to the sideline after the series ended, but returned and played more.
USC did not make Kessler available after the 98-play scrimmage, but Coach Steve Sarkisian said the junior was uninjured. Sarkisian said he was not overly concerned because he saw the sequence unfold, describing it as "probably one of the worst football plays" he had ever seen.
Kessler was going to run "kind of naked bootleg," Sarkisian said, but he dropped the ball and failed to pick it up before another player rolled into him.
"He was laying there with a little bit of bruised pride, bruised ego," Sarkisian said. "He's not injured. He's fine.
"But I think there was a pretty good moment of embarrassment. I said, 'It could have been a lot worse: There could have been 94,000 people in there. ... Let's never do that one again.'"
---