9 Images
Essence of the exotic
x
STALKY:
'Alphonse Karr' grows in tight bunches, ideal for privacy.
(Beatrice DeGea / LAT)
x
MULTI-PURPOSE:
The architecture firm Space International designed La Cuesta, a Nichols Canyon home to accommodate indoor-outdoor living. Architects worked with Kathleen Ferguson Landscapes to choose the right timber bamboo, Phyllostachys vivax, which functions as a privacy screen and grows through an opening in the eaves.
(Joshua White / LAT)
bamboo
The striped Bambusa ventricosa, or Buddha's belly, stays relatively small except for its swollen stalks, or culms. Enthusiasts prize bamboo for its quick growth, resiliency and ability to add instant tranquillity.
(Don Bartletti / LAT)
bamboo
THROUGH THICK AND THIN:
Colorful Bambusa lako, also known as Timor black is at Bob Dimattia's nursery in Vista.
(Don Bartletti / LAT)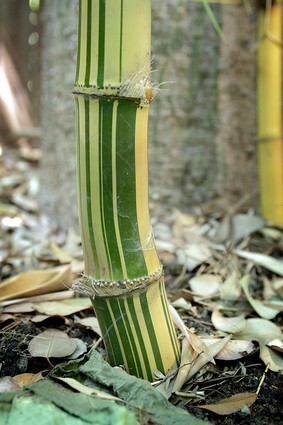 bamboo
Green-and-yellow-striped Bambusa vulgaris 'Vittata,' also called golden Hawaiian, is one of 200 types of bamboo in Jim Rehor's Chino Hills garden.
(Don Kelsen / LAT)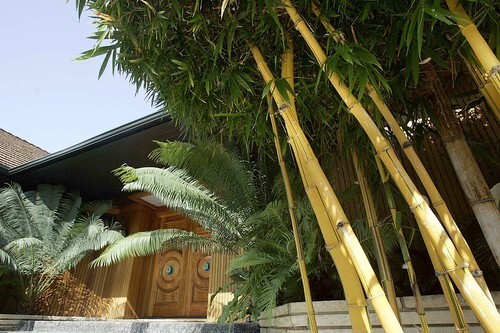 bamboo
WELCOME:
At the Holmby Hills house of Drew Zager, Bambusa vulgaris 'Vittata,' shades the front walkway and is one of 12 varieties of bamboo on the grounds.
(Beatrice de Gea / LAT)
bamboo
GIANTS AMONG US:
A towering variety called Dendrocalamus asper is a speedy clumper whose black stalks can rise to 100 feet.
(Don Bartletti / LAT)
hm-scout
TOWELS:
Earth Accents in Santa Monica carries these soft, silky Nandina towels made of 75% bamboo fiber and 25% organic cotton. $11.95 for a wash cloth, $23.95 for a hand towel, $39.95 for a bath towel; (866) 223-9990; www.earthaccents.com.
(Eric Boyd / LAT)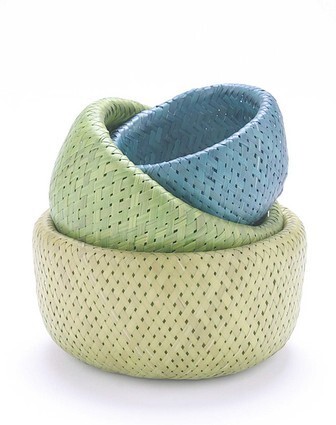 hm-scout
BOWLS:
The ribbons of wood that form these woven bowls are so thin, they're hardly recognizable as bamboo. Bristol Farms carries this colorful, light-as-air three-piece set for $14.99.
(Eric Boyd, Los Angeles Times)