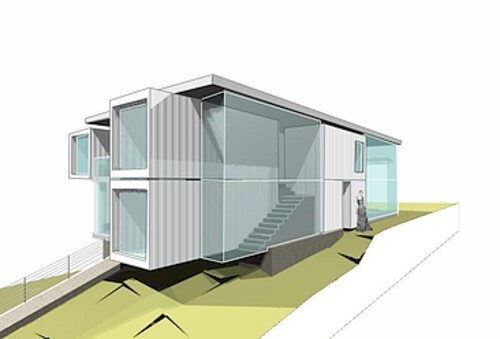 6 Images
Thinking Inside the Box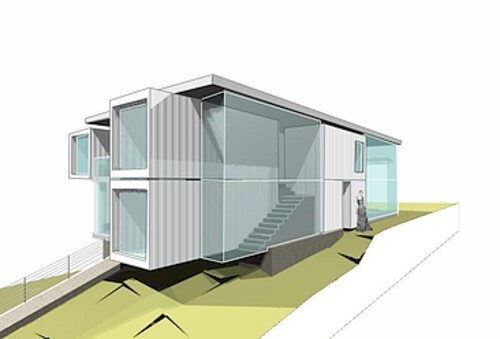 CLEARLY STATED:
Architect Peter DeMaria's rendering of the Pirkls' home shows the main stairway enclosed in a translucent box of lightweight, acrylic panels. Finished plywood will form internal walls and partitions to add warmth to the industrial structure.
(Peter DeMaria)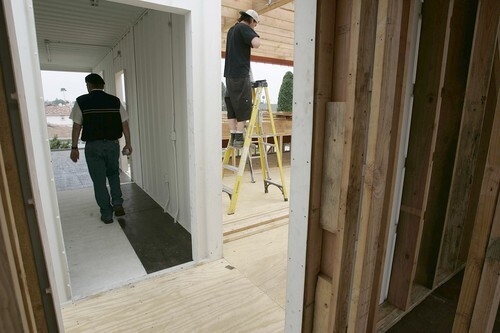 CONNECTIONS:
Work continues on the two-story frame structure that will link the two stacks. Anna Pirkl's studio will be on the first floor, with the master bedroom above it.
(Don Kelsen / LAT)
CORNERED:
The corrugated container stands in sharp contrast to the wood windows in the traditional frame part of the house.
(Carlos Chavez / LAT)
CREATIVE:
Architect Peter DeMaria helped the Pirkls design the 3,500-square-foot, four-bedroom home made of eight shipping containers.
(Don Kelsen / LAT)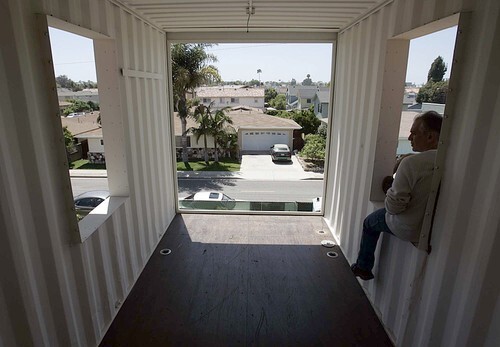 VISIONARY
: DeMaria views the Redondo Beach neighborhood from his perch. The containers sit perpendicular to the street.
(Carlos Chavez / LAT)
AFFORDABLE HOUSING:
a container- based home in downtown L.A. was designed by Jennifer Siegal using large sheets of glass and a slanting roof to connect the containers. Recycled materials include Douglas fir beams in the living room ceiling.
(Stang & Hawthorne)