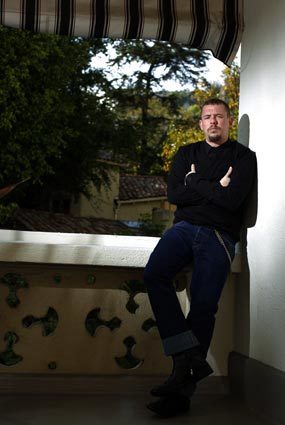 12 Images
Runway looks: designer Alexander McQueen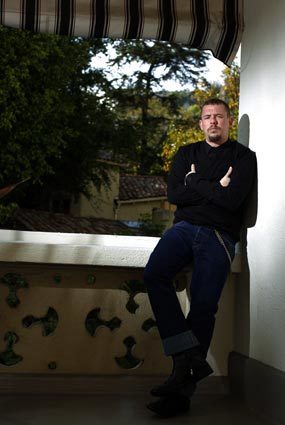 Runway shows by British designer Alexander McQueen have always been blockbusters, but his clothes have been a more difficult sell. His razor-sharp tailoring and sculptured hourglass silhouette are not in any way forgiving, and his accessories have never really taken off — except for a skull-print scarf circa 2003, which spawned a surfeit of skull-emblazoned imitators.
Now, will his designs play in L.A.? McQueen's sprawling new 3,100-square-foot store at the corner of Melrose and Orlando avenues, near the Marc Jacobs encampment, is set to open Tuesday, April 8.
Alexander McQueen, photographed at the Chateau Marmont.
(Jay L. Clendenin / Los Angeles Times)
Alexander McQueen, Fall-Winter 2008
At Paris Fashion Week, February 2008
(Kirk McKoy / Los Angeles Times)
Alexander McQueen, Fall-Winter 2008
At Paris Fashion Week, February 2008
(Kirk McKoy / Los Angeles Times)
Alexander McQueen, Fall-Winter 2008
At Paris Fashion Week, February 2008
(Kirk McKoy / Los Angeles Times)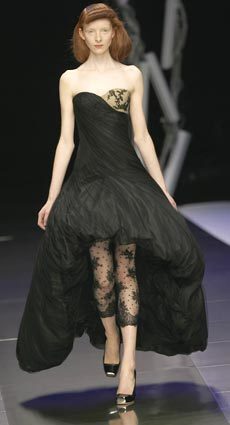 Alexander McQueen, Spring-Summer 2008
At Paris Fashion Week, October 2007
(Kirk McKoy / Los Angeles Times)
Alexander McQueen, Spring-Summer 2008
At Paris Fashion Week, October 2007
(Kirk McKoy / Los Angeles Times)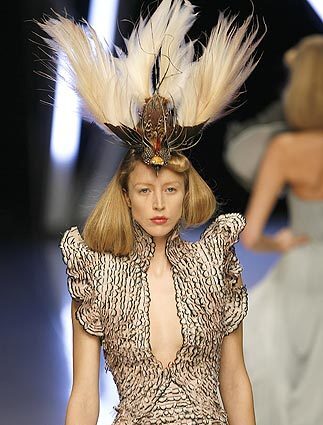 Alexander McQueen, Spring-Summer 2008
At Paris Fashion Week, October 2007
(Kirk McKoy / Los Angeles Times)
Alexander McQueen, Fall 2007 collection
At Paris Fashion Week, March 2007
(Kirk McKoy / Los Angeles Times)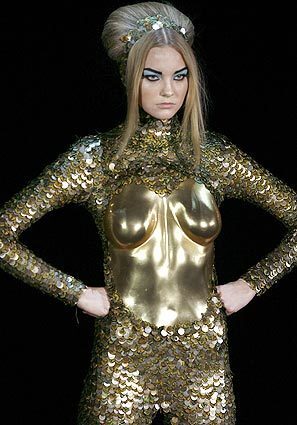 Alexander McQueen, Fall 2007
At Paris Fashion Week, March 2007
(Kirk McKoy / Los Angeles Times)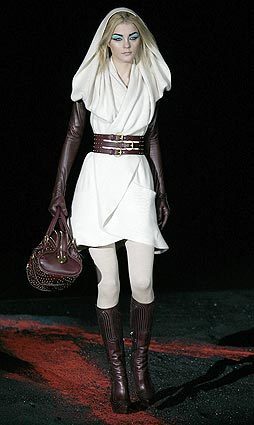 Alexander McQueen, Fall 2007
At Paris Fashion Week, March 2007
(Kirk McKoy / Los Angeles Times)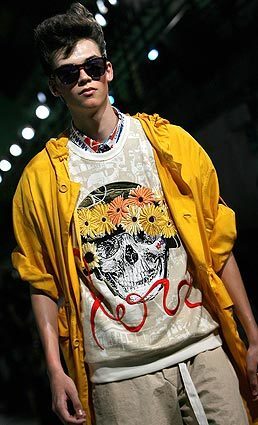 Alexander McQueen, men's Spring-Summer 2008
At Milan Fashion Week, June 2007
(FILIPPO MONTEFORTE/AFP/Getty Images)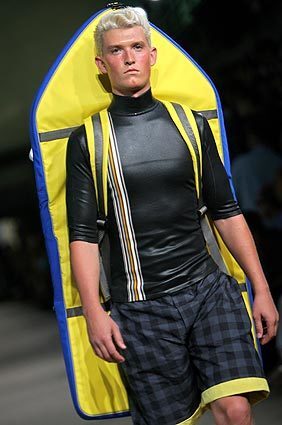 Alexander McQueen, men's Spring-Summer 2008
At Milan Fashion Week, June 2007
(FILIPPO MONTEFORTE/AFP/Getty Images)