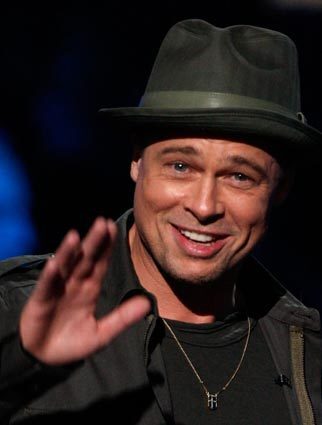 6 Images
Bling: It's a guy thing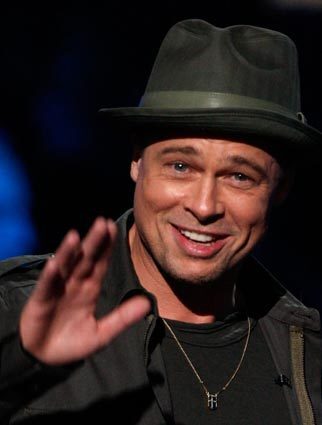 Brad Pitt
sports a thin metal chain around his neck during an appearance on Fox's 2008 "Idol Gives Back."
(Photo by Kevin Winter / Getty Images)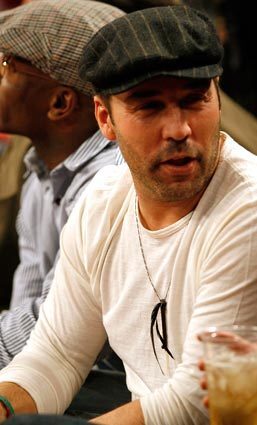 Actor Jeremy Piven epitomizes the current trend in "man bling"; the "Entourage" actor often wears necklaces, like the chain with feathers wore courtside at the 2007 NBA All-Star Game in February 2007.
(NBAE/Getty Images)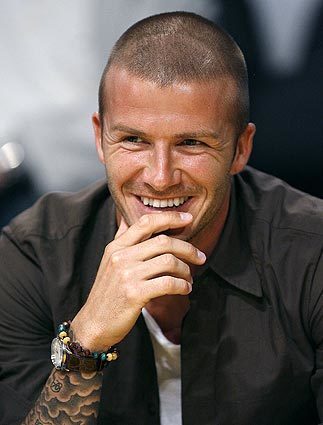 Soccer standout and style pace-setter
David Beckham
is among the men who've made jewelry a part of their daily wardrobe. Here he wears a chunky timepiece at an L.A. Lakers-Washington Wizards NBA game in Los Angeles.
(AP Photo/Gus Ruelas)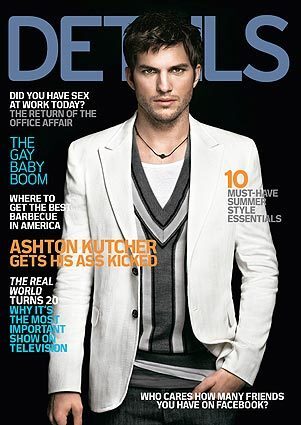 Ashton Kutcher wore his own necklace, a thin cord with a single bead, on the May 2008 cover of Details magazine.
(Details)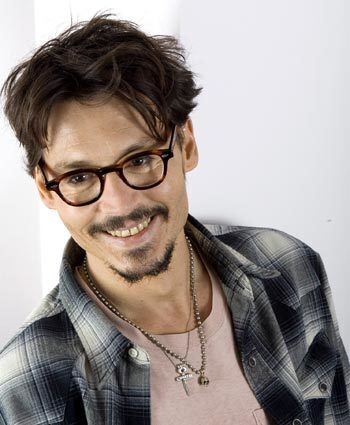 Johnny Depp likes to layer his jewelry. One of the two necklaces he has on in the accompanying photo from a "Sweeney Todd" press junket is the peyote-clenching Gonzo Fist charm, worn in honor of his longtime friend Hunter S. Thompson.
(Liz O. Baylen / Los Angeles Times)
Drummer Tommy Lee wears a neck full of hardware on the set of "Rock Star: Supernova" in 2006. Men's jewelry beyond wedding rings, cuff links and watches was once the province of rockers and rappers. It has since become more mainstream.
(Los Angeles Times)