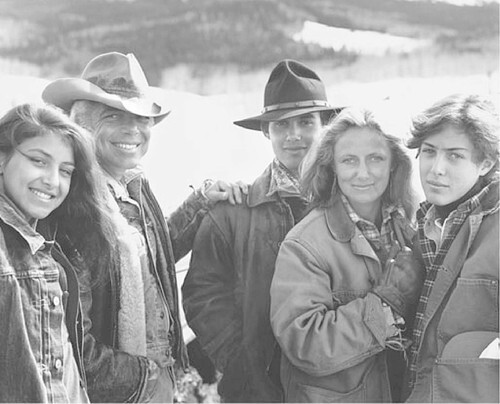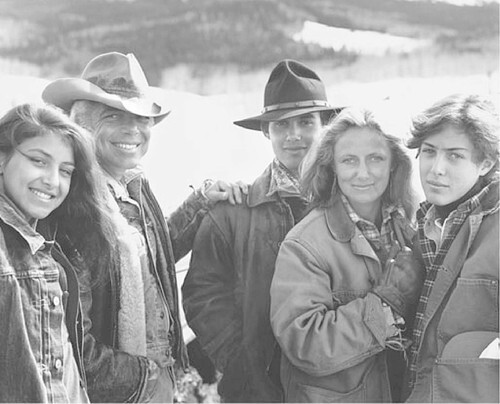 A shot of Dylan, left, Ralph, Andrew, Ricky and David Lauren in denim and western gear has the feel of life imitating ad campaigns.
(Bruce Weber)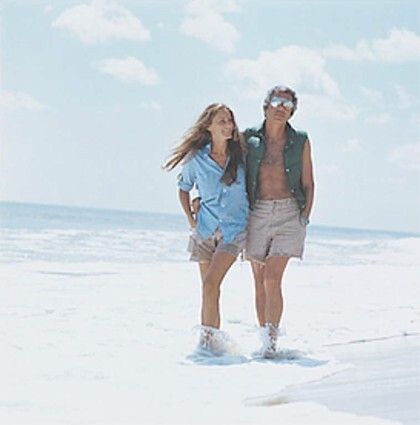 1977: Lauren in cutoff shorts and a vest with wife Ricky. "I think all my life I have never been gray," he says of his style.
(Lee Goldberg)
1981: Lauren's idyllic ads have themselves become part of American iconography.
(Bruce Weber)
Almost cinematic, the ads are part of a new comprehensive book, "Ralph Lauren," showcasing the designer's work.
(Bruce Weber)
1989: A sweater with the American flag is classic Lauren. Lauren plans to launch a low-cost brand in 2008.
()
1989: A quilting circle reference plays prominently. Cowboys were also a common symbol.
(Bruce Weber)