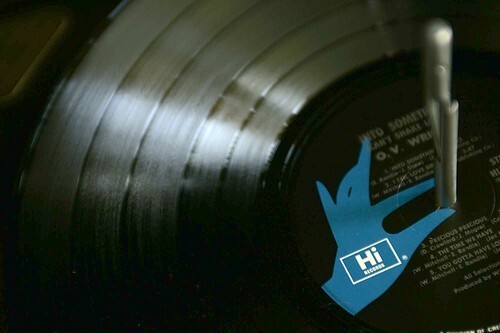 7 Images
Midcentury eccentric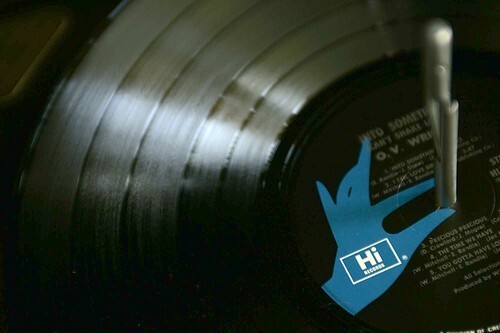 THEIR OWN TUNE:
The mix in Keeler and Merlis' Palm Springs house includes a 1960 hi-fi console spinning vinyl.
(Annie Wells / LAT)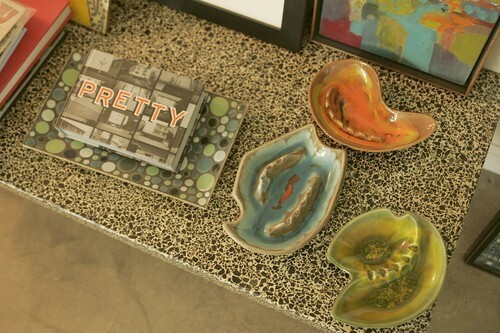 Examples of midcentury California decorative arts
(Annie Wells / LAT)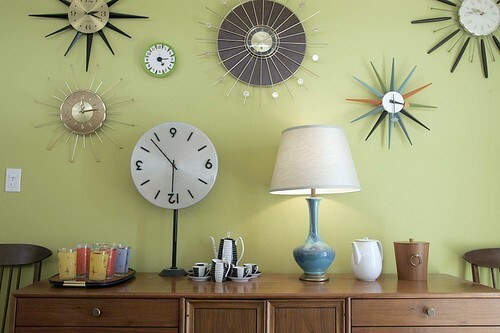 AFTER HOURS:
In the acid-green dining room of their weekend home, a clock intended to hang from the ceiling rests upside-down on the Danish buffet.
(Annie Wells / LAT)
The last thing I want to do is be a sofa painting person, Merlis says. Someone who buys art based on the color of the sofa, which may explain why the sofa is a neutral. There's no rhyme or reason to the paintings I buy, but they have to appeal to my sense of color and composition, and they tend to be oil-on-canvas abstracts under $200. They are grouped by color more than anything else, and some are just leaning against the wall for now.
(Annie Wells / LAT)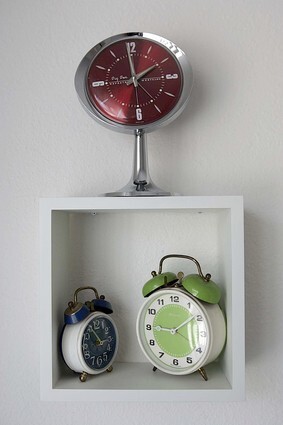 IN LYNDA KEELER'S OWN WORDS:
The guest bedroom's collection of clocks is in the 1960s style, Mod graphics, primary colors and a touch of Op Art. We found quite a few clocks at the flea market at Fairfax High School on Melrose Avenue. We wanted our guests to have many options to tell time in a retro style.
(Annie Wells / LAT)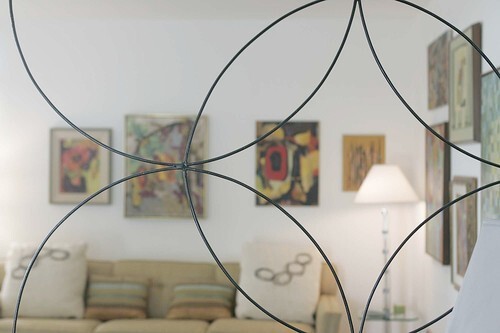 Our wrought-iron room divider came from a store in Palm Springs.
(Annie Wells / LAT)
Our landscape designer introduced us to the work of Gregg Rainwater, and we started a small collection of his work. I love this installation of ceramics on metal rods. It's like a boingy bouquet that moves in the wind, and the spheres are a nice counterpoint to the square lines of the house.
(Annie Wells / LAT)