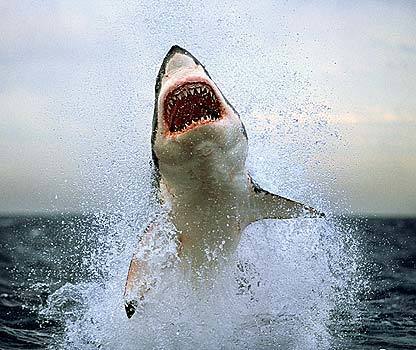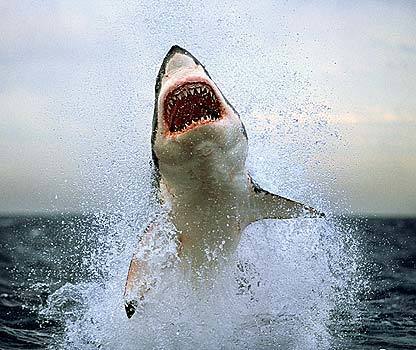 The wildest animals aren't wild enough. Not for ratings-mad TV programmers, who use gimmicks, gadgets and hucksters to make tooth-and-claw predators their top draw. Pity the purest nature filmmaker. At left, a great white programmer's delight.
(C & M Fallows / oceanwideimages.com)
Steve Irwin's mix of gonzo naturalist and snappy commentator on "The Crocodile Hunter" is popular with viewers and producers alike. Production costs are lessened by focusing on human interaction with animals.
(Ken Hively / LAT)
Jacques Perrin's "Winged Migration," a big-screen hit with American audiences, undercuts today's convention in the wildlife film industry that birds and bugs don't sell in the United States. Big-toothed predators have been getting the lion's share of attention on film and television these days.
(Robert Gauthier / LAT)
An elephant family at sunset in Kenya's Amboseli National Park, from "Africa's Elephant Kingdom," the Discovery Channel film documenting a year in the life of a family of elephants in Kenya. Critically acclaimed nature films such as "Africa's Elephant Kingdom" are at risk from TV programmers.
(AP)