Casa Pueblo, the studio of artist Carlos Páez Vilaró, which also serves as a hotel and gallery space.
(Stonek / LatinFocus.com)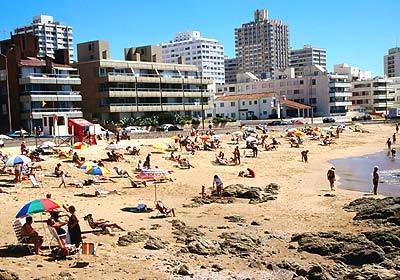 Sunbathers along Playa Mansa (Calm Beach), on the river side of the peninusla.
(Wayne Walton / Lonely Planet Images)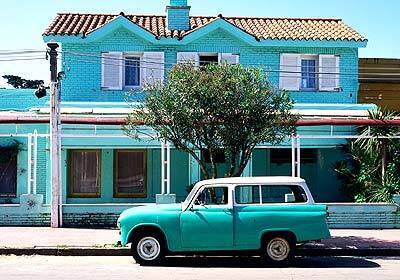 Vibrant colors on homes and cars alike in Punta del Este.
(Tom Cockrem / Lonely Planet Images)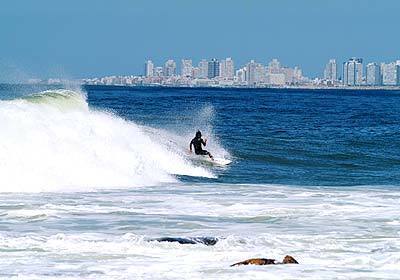 Surfing at Playa Brava (Fierce Beach) on the Atlantic side.
(Stonek / LatinFocus.com)