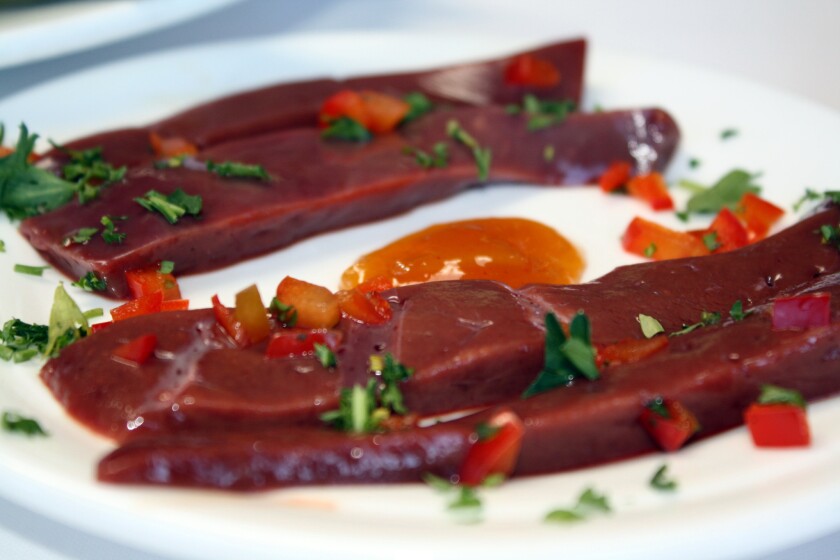 For starters, Leonardo DiCaprio really did eat raw bison liver in "The Revenant," a meal that may have clinched his best actor Oscar on Sunday night. In his honor, a Colorado restaurant will let you experience the same thing -- if you ask.
The Fort Restaurant in Morrison, Colo., which specializes in "new foods of the old West," announced Monday that it would offer diners the option of eating bison liver raw, if they request it.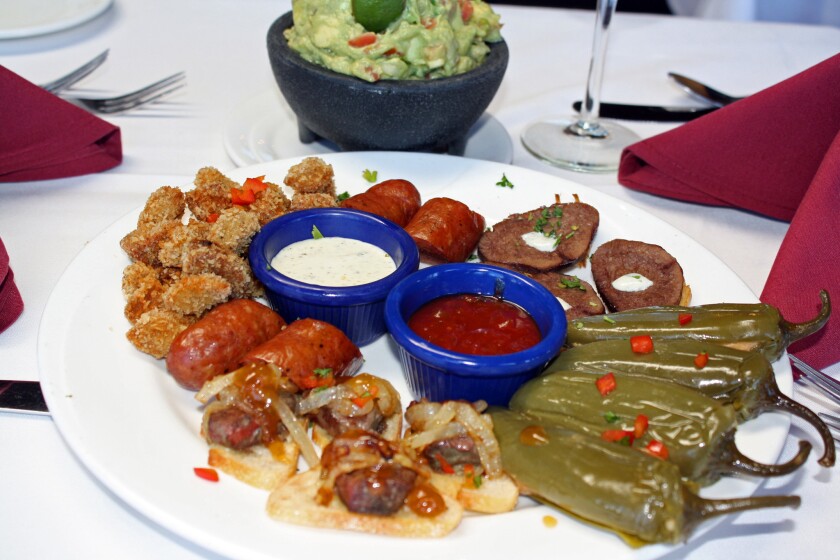 Otherwise, you can have it cooked and served with caramelized onions on crostini.
You could pair it with "prairie butter," or buffalo bone marrow, which a restaurant statement says was one of food icon Julia Child's favorite dishes.
Or you could choose buffalo tongue, Rocky Mountain oysters (testicles), bison filet mignon and bison sausages. The restaurant serves about 70,000 entrees made with bison meat every year.
The Fort has a historic pedigree of its own. It's a replica of the 19th century fur trading post Bent's Fort, and the pueblo-style building has been listed on the National Register of Historic Places. (Bent's Old Fort National Historic Site features a re-creation of the post in La Junta, Colo.)
True "Revenant" fans can dine with Jim Hanson, a historian and expert on the fur-trading era in America, who served as a technical advisor on the set of "The Revenant."
The March 20 dinner hosted by the Tesoro Cultural Center costs $68 per person. Buffalo ribs and green chili mac and cheese are to be served.
Info: The Fort Restaurant, (303) 697-4771
ALSO
Disney cruises add wine-pairing menu, new dishes in specialty restaurant
Like to bike but hate traffic? Try this easy ride from the Cascades to Seattle
Deal: $149 per person for lift ticket and nightly stay at Mammoth ski area
---