Earliest opening in 20 years for Yosemite's Glacier Point Road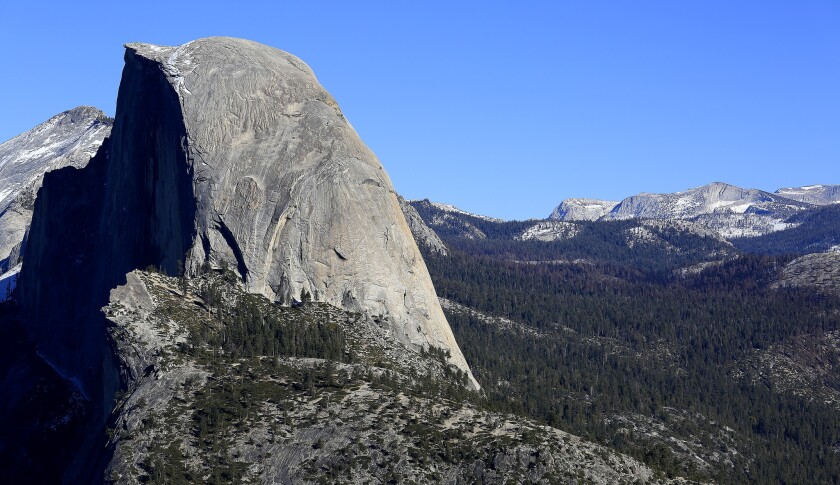 Glacier Point Road in Yosemite National Park, which provides access to the popular Glacier Point overlook, opened Saturday (yes, today) -- the earliest date in 20 years.
Winter snow usually closes the Yosemite National Park road until May, but this year the road and visitor services at the view point for Half Dome and Yosemite Valley were to open at 6 a.m.
The National Park Service also said that the Bridalveil Creek Campground would be opening in the next several weeks, a sure sign that spring has come early to Yosemite Valley.
The unusually early opening of Glacier Point Road is one more indication of California's serious and onging drought. The Sierra Nevada snowpack measured in March shows record or near-record lows, sending shock waves throughout the state and prompting Gov. Jerry Brown to propose a $1-billion drought plan.
To see the effect of the drought on Yosemite, check out these time-lapse photos of Half Dome taken in late March, from 2011 to the present. The snow recedes as the years flash by.
Last year Glacier Point Road opened on April 14, which also was unusually early. The park's website shows it usually opens in mid- to late May.
No word yet on when Tioga Road will open. The main east-west artery across the park that provides access to the high country opened on May 2 last year.
Info: Yosemite National Park, (209) 372-0200 (for road information)
---
Get inspired to get away.
Explore California, the West and beyond with the weekly Escapes newsletter.
You may occasionally receive promotional content from the Los Angeles Times.