When are the best months to sail to certain destinations? Check out Avid Cruiser's month-by-month guide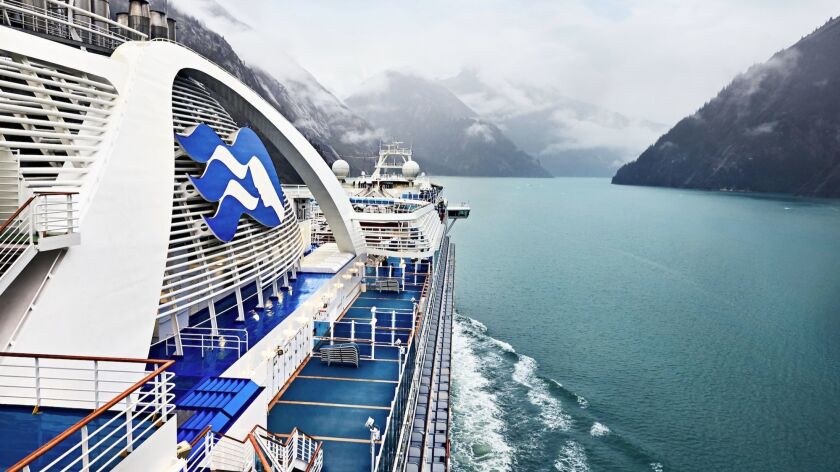 When are the best months to sail to particular destinations? No one could have predicted the powerful September hurricanes that devastated parts of Texas and Florida as well as Puerto Rico and the Caribbean islands. But Avid Cruiser offers these guidelines for where to go when in a month-by-month guide.
"Some destinations, such as Alaska, are seasonal, with cruises that are only scheduled for a few months out of the year. But others, like the Mediterranean, can be visited practically year-round — though some months will be better than others," according to the website, which includes cruise reviews, port profiles and advice to novice cruisers.
Here's a summary of the website's tips on the best months to cruise for specific itineraries.
January: River cruise the Mekong, sailing between Cambodia and Vietnam. Highlights include Siem Reap, Cambodia, the gateway to the ancient temple complex Angkor Wat; Phnom Penh, Cambodia; and Ho Chi Minh City, Vietnam. The weather is good during January, Avid Cruiser says, with sunny days and little rain.
February: Visit South America and Antarctica, where winter in the U.S. means summer there. It's a good time to visit cities such as Rio de Janeiro; Buenos Aires, Argentina; and Santiago, Chile. In Antarctica, whale-watching opportunities are excellent.
March: Check out the tulips on a river cruise through Belgium and the Netherlands between March and April. Many cruises depart from Amsterdam. Also visit the seasonal and spectacular Keukenhof Gardens near Amsterdam's Schiphol Airport.
April: Cruise the Caribbean in April, when winter crowds and spring break craziness have subsided. Shoulder-season prices also are lower than those in winter, and typically, you'll find pleasant weather (outside of hurricane season).
May: Sail the Mediterranean, when temperatures have warmed and crowds haven't yet descended. "Costs are lower across the board when compared with the summer months, not just for your cruise, but for your air, hotels and other incidentals, too," Avid Cruiser says.
June: Visit Bermuda in June, before the hurricane season is in full swing and temperatures and seas are favorable heading from the ports of Boston, New York and Baltimore.
July: Head north to Alaska to visit the Inside Passage. The season is short here, running from May to September, and the weather is always chancy. For good weather, your best bet is July. It will be crowded, and prices are at their highest, but you're less likely to have rain. Also, every attraction will be open during the summer months.
August: Like Alaska, Northern Europe has a short season, with August a good time to find voyages to the Baltics, Norway's fjords, the British Isles, Iceland, Greenland and expedition cruises to Arctic Svalbard. "For cruises that visit more northerly latitudes, you'll be treated to a bit of dusk by the time August rolls around; much of June and July are spent within the grasp of the beautiful (but insomnia-inducing) Midnight Sun," Avid Cruiser's website says.
September: If you'd like to make a transatlantic crossing, this is the month. Ships that are based in Europe are transitioning to North America for the winter season, which means you'll be able to find good buys. Check out ships departing from ports like Southampton, England; Copenhagen, Denmark; and Amsterdam. They offer a North Atlantic crossing that might include a couple of ports in the British Isles before heading to Iceland, Norway and Atlantic Canada and ending up in Montreal, Boston or New York.
October: See fall foliage in the Canadian Maritimes and the New England coast in October, especially mid- to late October. Round-trip voyages depart from New York and Boston or one-way between either city and Montreal.
November: You can visit Hawaii anytime, but November has its advantages. You'll miss the crowds that descend during many other months of the year, and prices are lower than in the December holiday rush. Depart San Diego for the islands, or take cruises based in the islands.
December: Shop, shop, shop during a market cruise in Europe. River cruises along the Danube and Rhine are available from mid-November through the Christmas holidays, and you'll find plenty of shopping opportunities, plus mulled wine and holiday foods in the small and large towns along the route.
Twitter: @latimestravel
ALSO
Celebrity offers 'Moveable Feast' culinary cruises with popular PBS show's chefs
Can't decide between a golf vacation or cruise? Now you can do both in Canada
You could get booted from your next cruise if you ignore these rules
---
Get inspired to get away.
Explore California, the West and beyond with the weekly Escapes newsletter.
You may occasionally receive promotional content from the Los Angeles Times.