The Summer of Love, the Russian Revolution and the Super Bowl — all are marking a birthday in 2017. Let your travels begin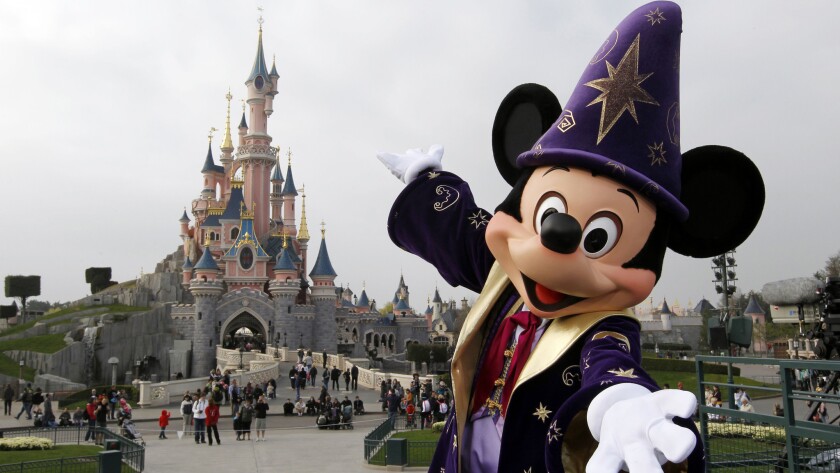 Maybe this is the year you finally head north to Canada, which will be celebrating its 150th birthday all year. And it's a good year to visit Liverpool, England, where the entire "Sgt. Pepper's Lonely Hearts Club Band" album will be played live this summer to mark the 50th anniversary of the Beatles release.
Here are 17 milestones that can add cultural and historical heft to your 2017 travels:
1. 500 years ago: Martin Luther's reforms
Half a millennium ago, theologian and priest Martin Luther demanded reforms of the Catholic Church by posting them on a church in Wittenberg, Germany, kicking off the Protestant Reformation — and thousands of Garrison Keillor jokes.
To mark the birth of the Lutheran movement, you can visit Wittenberg and walk in Luther's footsteps ) or catch some of the many exhibitions in Germany, like one at Lutherhaus, which features his Bible (opens May 13). More events can be found at Welcome to Luther Country.
2. 375 years ago: Founding of Montreal, Canada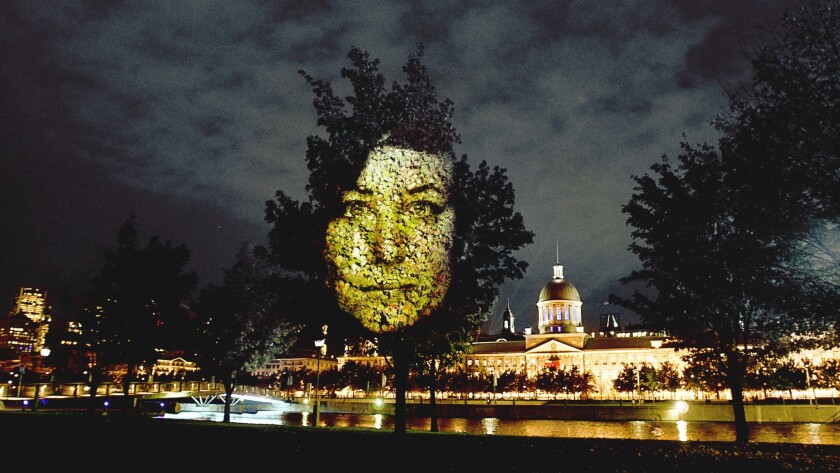 Montreal traces its roots to a Catholic missionary colony set up during the French colonial period. The outpost at the confluence of the St. Lawrence and Ottawa rivers took over the fur trade and flourished.
Now the city celebrates with events such as Igloofest (igloofest.ca/en, starting Jan. 12), light shows throughout the city, summer street and music festivals, and Cité Mémoire (www.lat.ms/citememoire), which features outdoor projections of huge historical figures at dusk every evening until April 10. Go to Alive375 (www.375mtl.com/en/) for more events.
3. 150 years ago: Alaska purchase
The U.S. bought Alaska on March 30, 1867, from then-czarist Russia for $7.2 million (about $111 million in today's dollars, but still quite a deal.)
The land transfer was completed Oct. 18 in Sitka, a town that will commemorate, not celebrate ("the event was not a celebration in the eyes of all people," the Alaska Sesquicentennial website, www.alaska150.com, says) by bringing together native culture, Russian heritage and American ways.
Get a glimpse of Native American totem poles and Tlingit cultural items as well as the Russian Bishop's House (www.lat.ms/bishopshouse) at Sitka National Historical Park (www.nps.gov/sitk).
4. 150 years ago: Birth of modern Canada
Lonely Planet travel guides named Canada its top destination for 2017. To mark the moment the Dominion of Canada became its own entity within the British Empire, the country will be partying big-time.
The biggest bashes will be July 1, Canada Day. Ottawa's will be at Parliament Hill with street parties, live music and a pop-up cultural village built of sea containers. Info: Ottawa 2017, www.ottawa2017.ca.
Other activities: National parks in Canada will be free all year (www.lat.ms/canadaparks), and Vancouver will host an aboriginal peoples' festival with music, dance and more called the Drum Is Calling.
5. 125 years: Ellis Island opens
The U.S. immigration office at Ellis Island opened Jan. 1, 1892. The tiny island in New York Harbor processed 12 million immigrants before it closed in 1954, becoming a touchstone for those Americans whose ancestors arrived though its expansive halls.
Today it's a museum and part of Statue of Liberty National Monument — and well worth a visit ($18 gets you a ferry ride to both). Info: Ellis Island, www.nps.gov/elis; Statue Cruises, www.lat.ms/statuecruises.
6. 100 years ago: First woman elected to U.S. Congress
A century ago Jeannette Rankin, who ran as a Republican from Montana, made history as the first woman elected to the House of Representatives.
The lifelong social activist helped to ratify the 19th Amendment to the Constitution in 1920, which gave women the right to vote, and she opposed the U.S. entry into both World Wars. (She ran next for the Senate and lost, then served a second two-year House term starting in 1940.) You can find a likeness of her standing tall in the National Statuary Hall Collection (www.lat.ms/rankin) at the Capitol in Washington, D.C.
To read more about the struggles she and others faced, visit the Women's Rights National Park (www.nps.gov/wori) in Seneca Falls, N.Y.
7. 100 years: National Hockey League is born
The National Hockey League was born in Montreal and played its first games in Ottawa. It muscled out other leagues to emerge as the premier hockey organization.
With hockey star Wayne Gretzky as its centennial ambassador, the league will host an All-Star Game (www.lat.ms/nhlallstar) in L.A. on Jan. 29 (tickets start at $235).
8. 100 years ago: Russian Revolution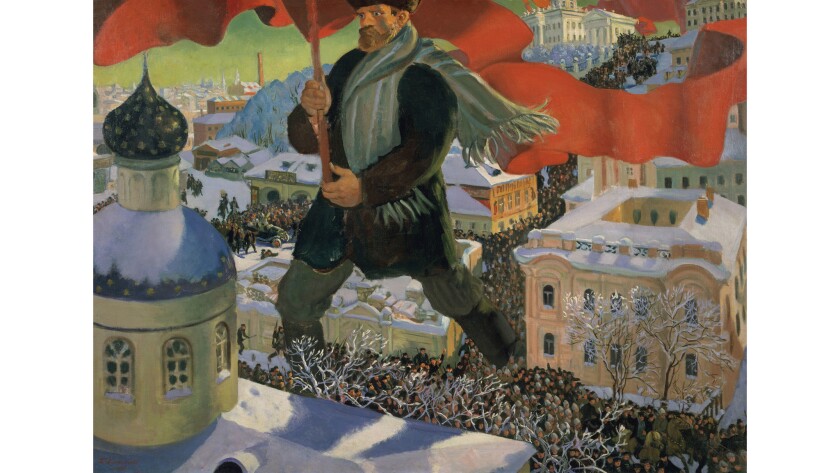 A century ago Vladimir Lenin and the Bolsheviks led a coup that brought down czarist rule and forever changed Russian life and government.
Those who want to turn back the clock can take an eight-day October Revolution Tour (www.lat.ms/russiantour; 1,400 euros or about $1,460 per person, double occupancy, which covers lodgings and guided tours but not international airfare) that hits historic hot spots in Moscow and St. Petersburg (011-44-1480-433783 or email info@select-a-tour.com).
Or you can see how the revolution was captured in artworks by Wassily Kandinsky and others when London's Royal Academy of Art opens the exhibition "Revolution: Russian Art 1917-1932" (www.lat.ms/royalacademy) on Feb. 11.
9. 100 years ago: U.S. enters World War I
The U.S. declared war on Germany on April 6 and entered into the Great War the same year. Centennial events are planned around the country and overseas, most notably: Two exhibitions about how American artists depicted the war at the Library of Congress (www.lat.ms/wwone) in Washington, D.C. (opens May 7), and a ceremony Dec. 1 at the Suresnes American Cemetery west of Paris, created to bury U.S. soldiers who died in the war. Info: The U.S. World War One Centennial Commission, www.worldwar1centennial.org.
10. 100 years ago: Boys Town opens
The Boys Town campus in Omaha has been providing services to at-risk youths and their families for a century. It received a big boost from Hollywood when Mickey Rooney and Spencer Tracy, the latter as founder Father Flanagan, appeared in the 1938 film "Boys Town" and 1941's "Men of Boys Town."
You can visit Boys Town and take a guided tour of the historic houses ($3 donation recommended). Info: Boys Town Tours, www.lat.ms/boystown.
11. 90 years: Grauman's Chinese Theatre
Grauman's Chinese Theatre in Hollywood opened to the public on May 18, 1927. Although most people concentrate on the hand- and footprints of Hollywood stars outside, it's the inside that impresses.
The tall red columns, grandiose dragon carved from stone and wrought-iron masks create an over-the-top interior, which is just what creator Sid Grauman had in mind.
Today what's called the TCL Chinese Theater offers 30-minute tours for $15 Info: TCL Chinese Theater VIP Tours, www.lat.ms/viptours.
12. 75 years ago: Stephen Hawking's birthday
Is there anything more remarkable than Stephen Hawking's life? The brilliant British physicist and author of "A Brief History of Time" wasn't given long to live in 1963 when he was diagnosed with a form of ALS at age 21.
He turns 75 on Jan. 8. Fans will find Hawking celebrating his birthday by talking about his life's work at London's Royal Festival Hall (www.lat.ms/hawkinghall) on Jan. 16, and his Centre for Theoretical Cosmology (www.ctc.cam.ac.uk) in Cambridge, England, will host a conference July 2-4 on gravity and black holes (www.lat.ms/blackholes) — yes, he'll be presenting.
13. 50 years ago: First Super Bowl
The NFL had a splashy Super Bowl 50 last year, but it's this Jan. 15 when we'll hit the golden anniversary of the Green Bay Packers beating the Kansas City Chiefs in the first Super Bowl at Los Angeles Memorial Coliseum. Celebrate this milestone by taking a guided tour of the L.A. landmark (www.lacoliseum.com, $25 per person) or take a trip to Houston (www.lat.ms/houstonbowl) Feb. 3-6 to see the 51st championship game in person ($8,399 per person, double occupancy, covers lodging and upper level end zone seating at NRG Stadium).
14: 50 years ago: Summer of Love
San Francisco is bringing back the counterculture Summer of Love in a big way. Lots of events are planned to mark hippie heaven half a century ago when 100,000 young people descended on the Haight-Ashbury neighborhood for peace and love.
Start with the Digital Be-In on Jan. 14, which celebrates the original Human Be-In, with video messages of peace from rockers including Beatles Paul McCartney and Ringo Starr and emceed by peace hippie Wavy Gravy ($25 at the door, Gray Area Grand Theater). Info: Digital Be-In, www.be-in.com.
There's also a Summer of Love ballet tribute (Smuin Contemporary American Ballet, www.smuinballet.org), as well as exhibitions: one at the DeYoung Museum (www.lat.ms/deyounglove) opens April 8. "On the Road to the Summer of Love" (www.lat.ms/summeroflove), at the California Historical Society, opens May 12.
Also lined up are tours, a free June concert at Golden Gate Park and a Jerry Day Concert (www.jerryday.org) on Aug. 6 to celebrate what would have been the 75th birthday of Grateful Dead's Jerry Garcia. Updates and more events at San Francisco Travel (www.lat.ms/sfsummertravel).
15. 50 years ago: Beatles' 'Sgt. Pepper' album
It was 50 years ago today when Sgt. Pepper taught the band to play … and it's still playing.
The entire Beatles album will be performed by the Bootleg Beatles (www.lat.ms/bootlegbeatles) on May 31, June 3 and July 8 at Liverpool (where the lads were from) Philharmonic Hall. There's also a one-time show called "The Masters of Sgt. Pepper" (www.lat.ms/sgtpepper) on Feb. 24 in Melbourne, Australia, featuring the two sound engineers who worked on the album.
16. 25 years ago: Disneyland Paris opens
Disneyland Paris, the second in the theme park empire to be built outside the U.S. after Tokyo in 1983, opened with the name Euro Disney in Marne-la-Vallée east of the French capital.
Birthday events at the park start March 26 and include a fireworks and light show, Disney Stars on Parade and a ball for Disney princesses called the Starlit Princess Waltz. Info: Disneyland Paris, www.lat.ms/disneylandparis.
17. 20 years ago: Princess Diana's death
Princess Diana, in her day the most beloved British royal and "princess of the people," died in a car crash Aug. 31, 1997, in Paris. She was 36 years old.
Among the events marking the 20th anniversary of her death will be an exhibition of some of her most memorable outfits — including the amazing black velvet gown she wore while dancing with John Travolta at the White House in 1985 — in "Diana: Her Fashion Story." It opens Feb. 24 at London's Kensington Palace, where she once lived.
---
Get inspired to get away.
Explore California, the West and beyond with the weekly Escapes newsletter.
You may occasionally receive promotional content from the Los Angeles Times.