A weekend escape to Colorado's deep, steep Black Canyon of the Gunnison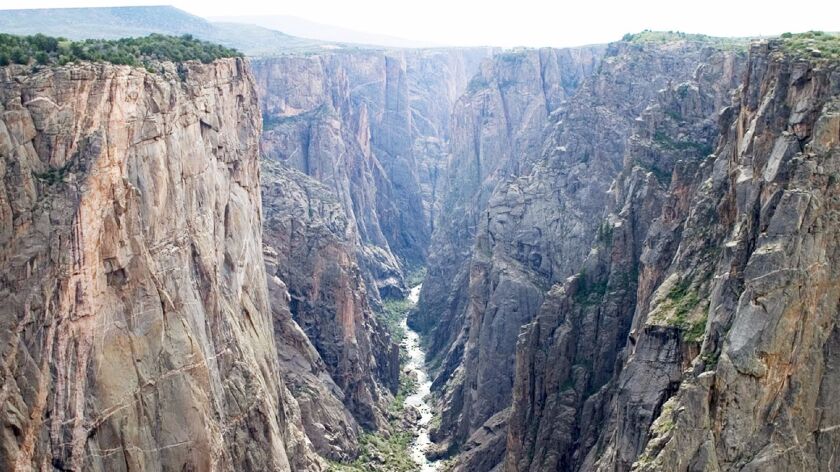 The Black Canyon of the Gunnison was considered deep, dark and impenetrable not only by white settlers but also by Utes native to western Colorado. The area was seldom seen until the 1930s, when Mark Warner, a conservationist and Presbyterian minister in Montrose, Colo., 15 miles away, successfully lobbied for a road to the canyon's south rim and for its declaration as a national monument. Despite its magnificent, raw beauty, it remains one of the nation's most overlooked and least visited national parks.
The tab for two, excluding airfare and car rental: $117 for one night at the locally owned Red Arrow Inn and $50 for dinner and a couple of beers at Horsefly Brewing Co.
The bed
Montrose, population 19,000, is one of those towns with motels — chains and mom-and-pop places — dotting the main drag. The local visitor center (107 S. Cascade Ave., Montrose; [970] 497-8558) recommended the family-run Red Arrow Inn & Suites (1702 E. Main St., Montrose; [970] 249-9641). The hot breakfast includes the usual eggs, sausage and make-your-own waffles, but with a pleasant surprise: freshly baked apple and cherry turnovers. Weekend rates from $117 a night.
The meal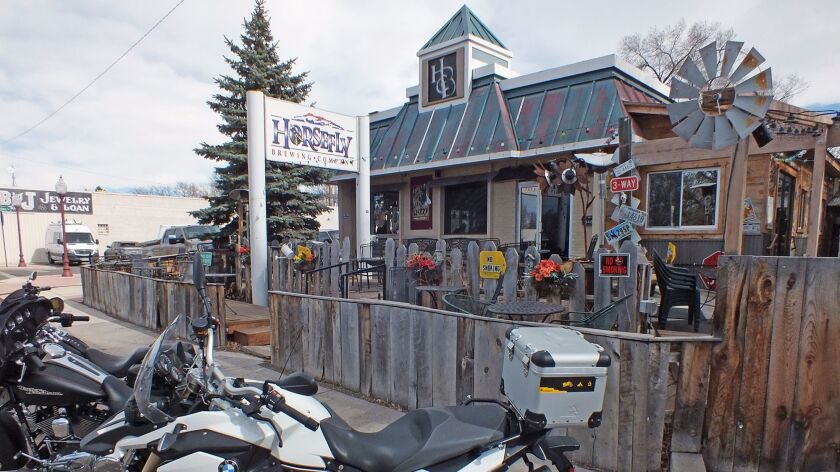 A surprising bounty of locally owned restaurants are found in Montrose — a good thing because there's no place to eat or sleep (except at a campsite) in the park. I found the cozy Horsefly Brewing Co. (846 E. Main St., Montrose; [970] 249-6889) a tasty choice. After considering the Rocky Mountain oysters with homemade dipping sauce ($9.99), I wimped out and ordered the 50/50 burger ($10.49) — a hefty patty blending beef and bacon and served with a mountain of fries. Maybe bull's testicles are more tempting after a sampler of six of the hand-crafted beers ($5.75).
The find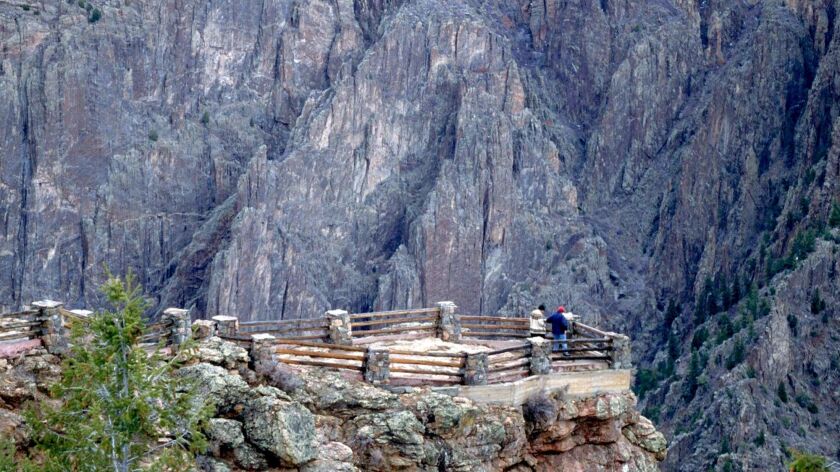 Visitors can peer 2,000 feet into the canyon, carved by water eons ago, from several overlooks. Differing perspectives are found along South Rim Drive, a 14-mile round trip from the compact Visitor Center, where I was enlightened by a film explaining the canyon's history. The Gunnison River itself is challenging to reach. There are ranger-led tours aboard a pontoon boat, but you must be fit enough to climb down (and back up) 232 stairs. Prepaid reservations ($24 for adults, $12 for children 12 and younger) are required. Farther upstream, kayaking is discouraged in the treacherous Class V rapids.
The lesson learned
Two of the three roads leading to the canyon are closed during winter. The highway from Montrose remains open, but South Rim Drive is gated and unplowed. That makes it ideal for exploring on skis or snowshoes. Rangers lead hikes on weekends; snowshoes are available to rent.
---
Get inspired to get away.
Explore California, the West and beyond with the weekly Escapes newsletter.
You may occasionally receive promotional content from the Los Angeles Times.