10 Images
Heli-skiing in Iceland
Deplar Farm is a heli-skiing base from March through May. The 13-suite lodge, on a former sheep ranch in the Fljot Valley, is in northern Iceland on the Troll Peninsula.
(Brian E. Clark)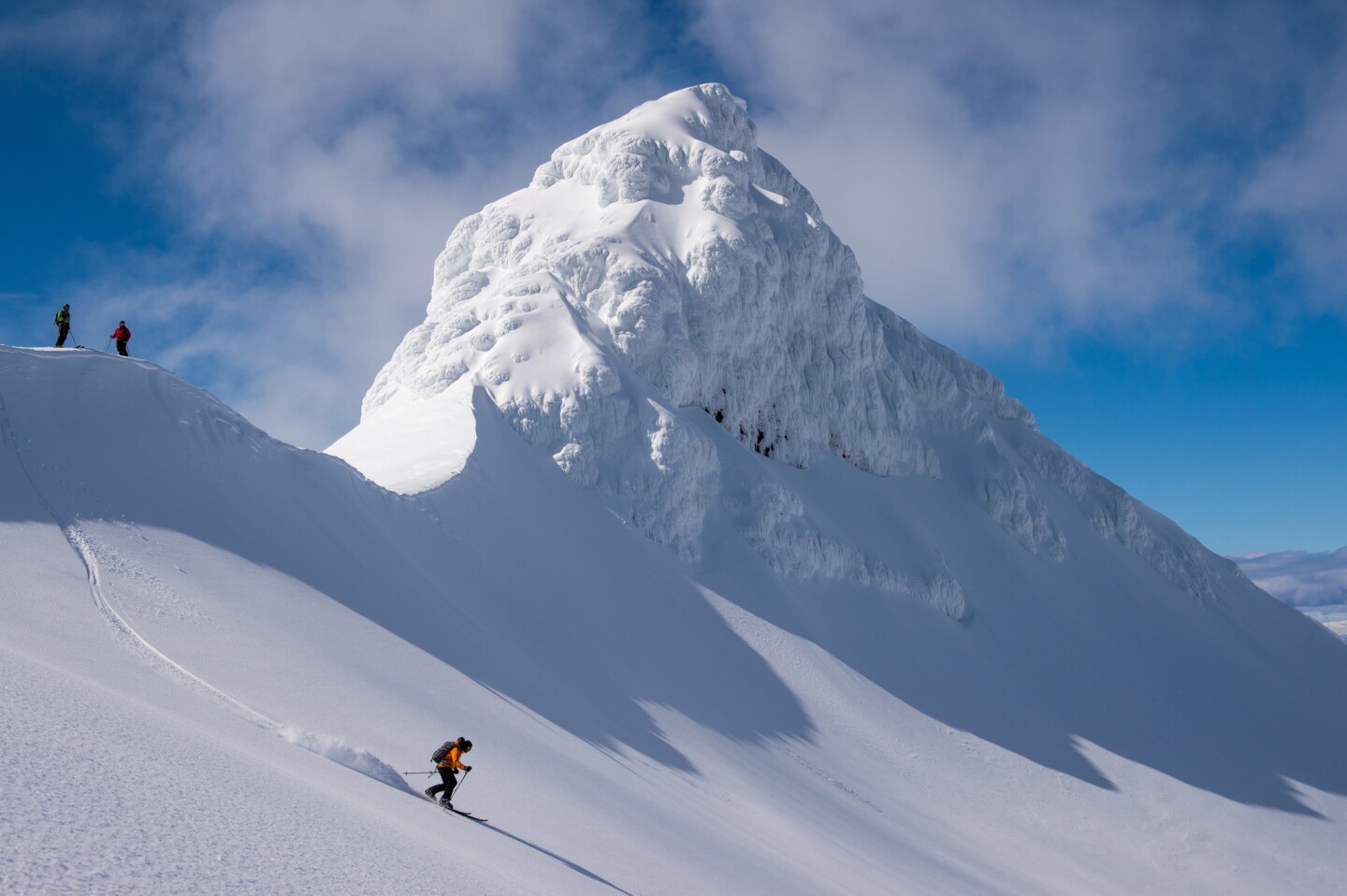 Guide Alan Bernholtz flies down a slope on Telemark skis in the Troll Peninsula above Deplar Farm in northern Iceland.
(Eleven Experience )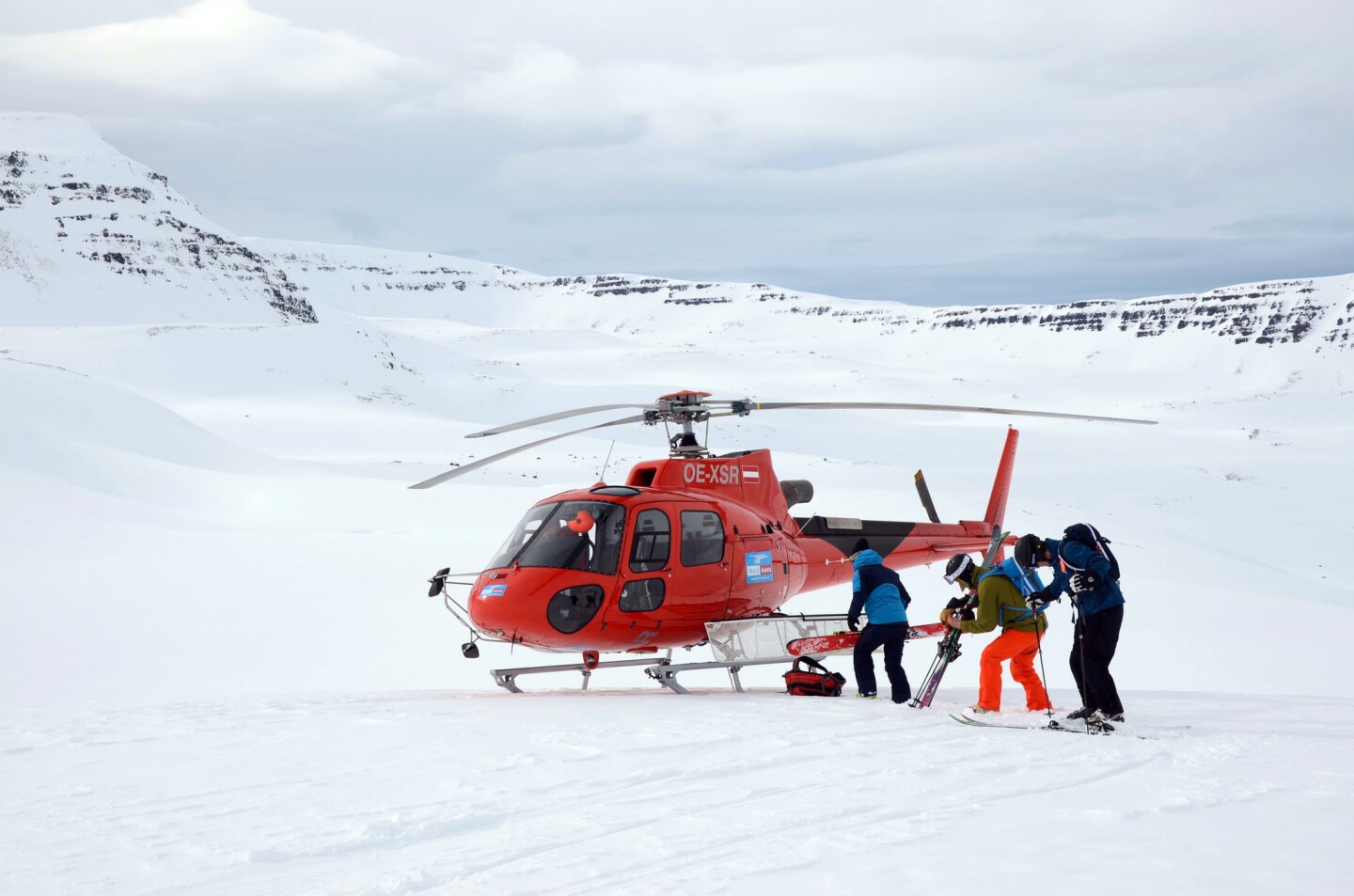 Skiers staying at Deplar Farm load into a helicopter for a long run down.
(Brian E. Clark)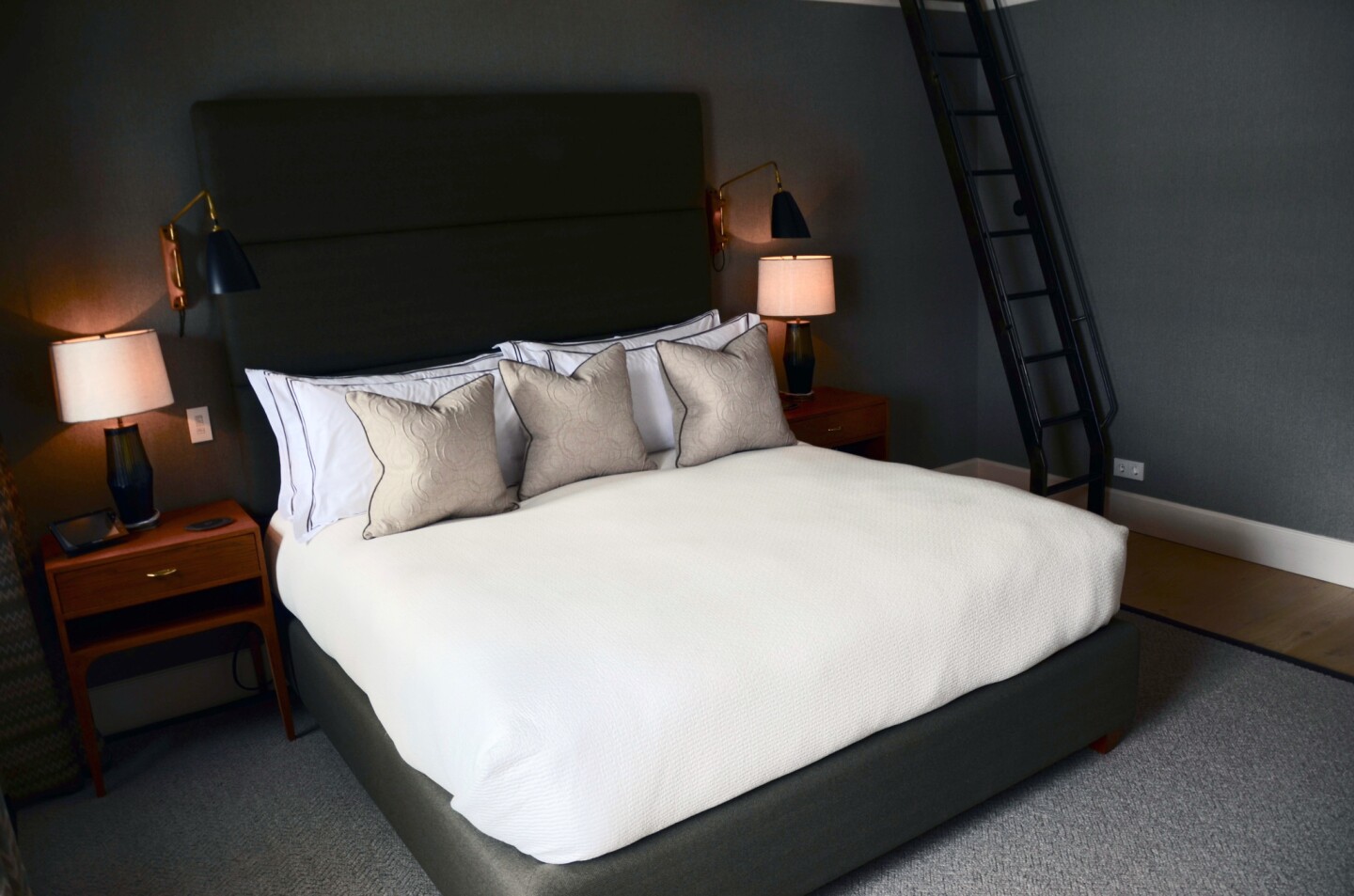 A cozy bedroom in the Deplar Farm lodge. The lodge has a pair of helicopters that can whisk skiers and snowboarders to peaks up to 5,000 feet down to beaches on the Arctic Ocean.
(Brian E. Clark )
Eleven Experience uber guide Alan Bernholtz, a Los Angeles native, teaches use of avalanche beacon with would-be heli-skiers at the Deplar Farm.
(Brian E. Clark)
As the sun sets on a peak behind her, skier Heather Albinson rests after a day of skiing in the mountains above Deplar Farm.
(Brian E. Clark)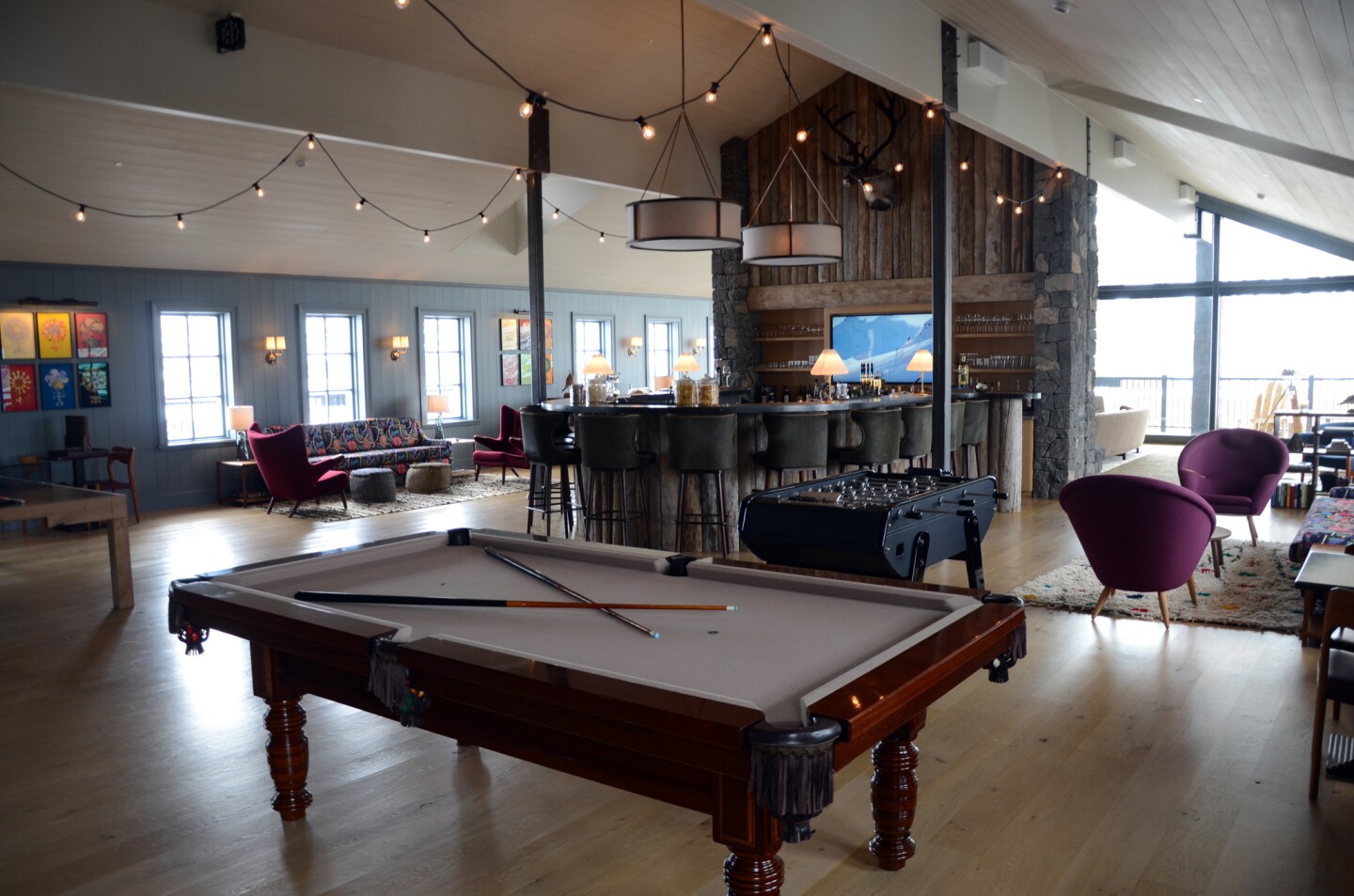 Deplar Farm has been transformed from sheep ranch into a ski lodge with a large rec room, complete with a pool table, bar and a loft with musical instruments.
(Brian E. Clark)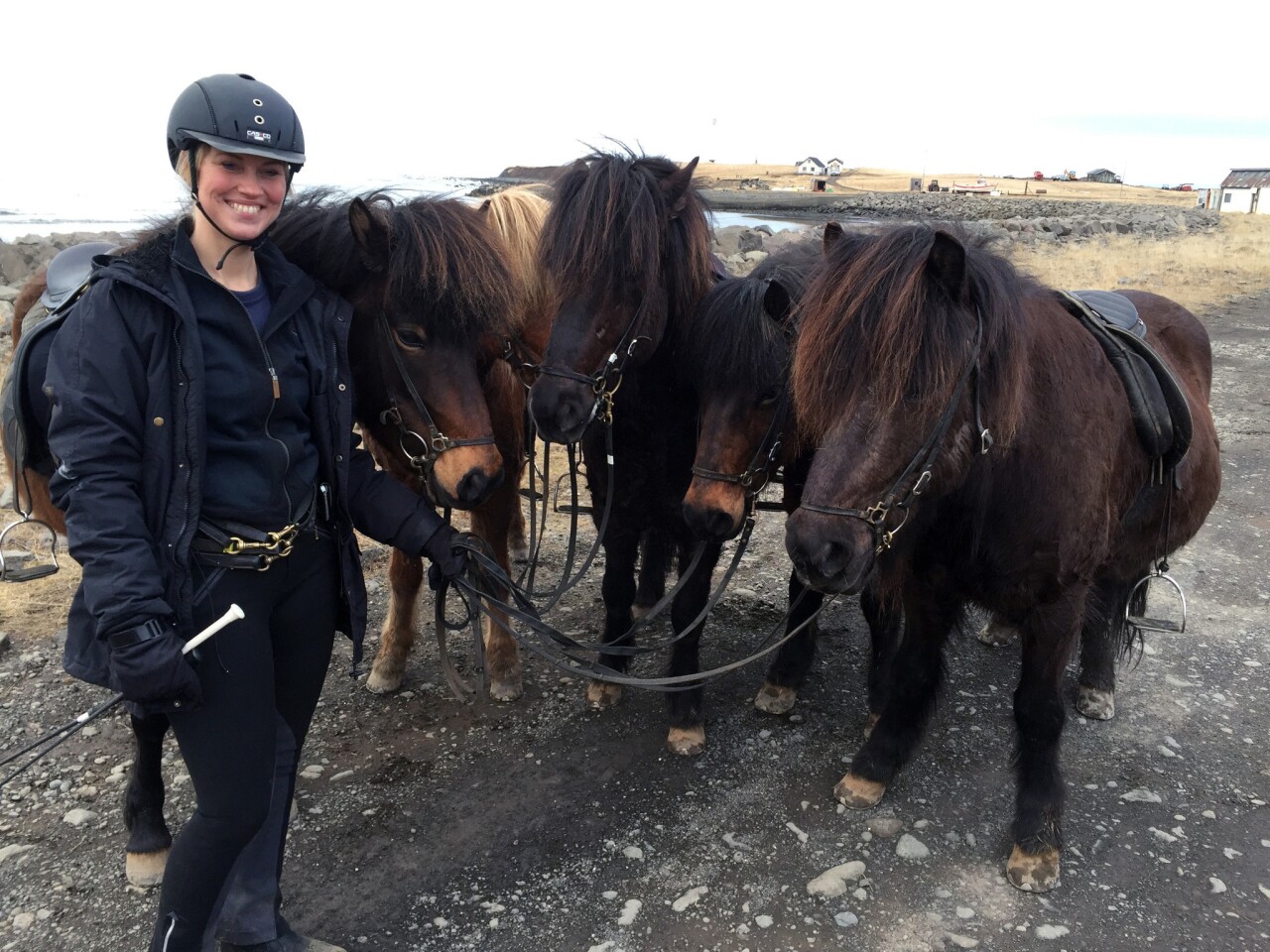 Lukka Heimisdottir of Langhus Farm and her husband Laki Sigurbjornsson raise and train rugged Icelandic horses in northern Iceland.
(Brian E. Clark)
On a day when they couldn't fly because of bad weather, skiers headed out for a snowmobile adventure in mountain valleys above Deplar Farm.
(Brian E. Clark)
Hallgrímskirkja is a Lutheran parish church in Reykjavík, Iceland. With a height of more than 2,220 feet, it is the tallest church in Iceland and among the nation's tallest structures. It's a great place to great a bird's-eye view of the city.
(Brian E. Clark)