'Circus 1903' brings classic big-top thrills to Vegas. Yes, there will be elephants, just not live ones
In Las Vegas, the circus is coming. But it's now what you think. After 146 years, Ringling Bros. and Barnum & Bailey packed up its tents for the last time in May.
Now, a re-imagined show called "Circus 1903" brings the old-time feel of the circus — without live animals — will come to Paris Las Vegas on July 25 for a five-month run.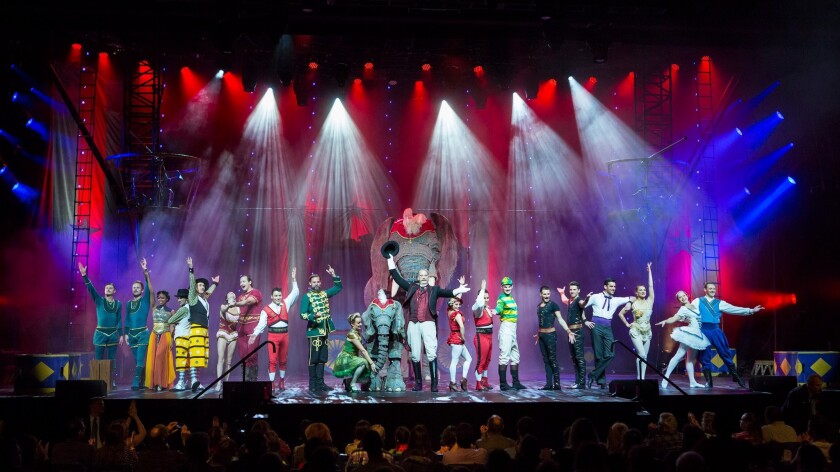 The Paris Theater, which was home to "Jersey Boys" until it closed in September, will be transformed into a big top for the staging of a turn-of-the-century circus, complete with two "elephants."
The pachyderms in this show — Mom Queenie and her calf, Peanut — are giant puppets, crafted by the puppeteers who brought horses to life in the hit stage play "War Horse."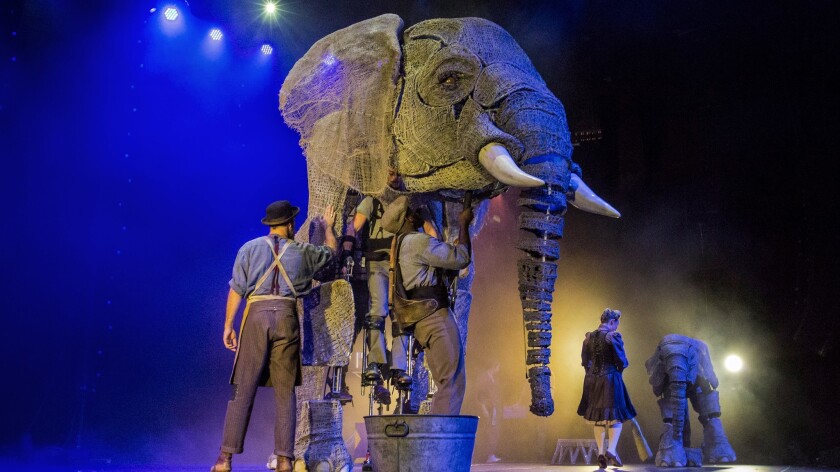 The elephants appear throughout the show as Queenie teaches Peanut the ropes of life in a circus. They're joined by Willy Whipsnade, the slick ringmaster, and the usual acts such as contortionists, a juggler, knife throwers, a strongman and trapeze artists.
"Circus 1903" is produced by Simon Painter and Tim Lawson. The pair has staged circus-themed shows and Broadway musicals in more than 300 cities around the world.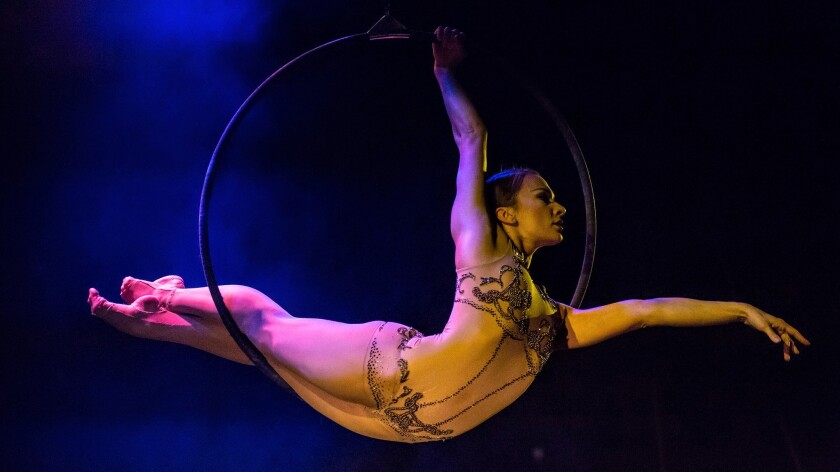 The Vegas incarnation of the Greatest Show on Earth will play at 7 p.m. Tuesdays through Sundays. There also will be 3 p.m. shows Wednesdays, Saturdays and Sundays. "Circus 1903" will be in town through Dec. 31.
Tickets cost $49 to $129. They can be purchased online or by calling (702) 777-2782.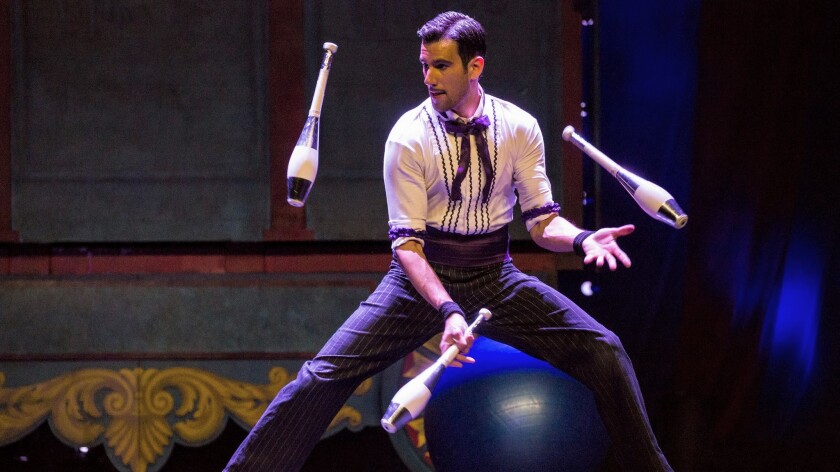 Info: "Circus 1903"
ALSO
One tiny amusement park's obsession with bringing back the retro thrills of the wooden toboggan coaster
The real place to chill out in Vegas: tea time. These hotels offer classic services that go way beyond scones
Island by island, a guide to some of the best hotel pools in Hawaii
In Las Vegas, these bartenders are complete robots, and that's the fun of this new bar
---
Get inspired to get away.
Explore California, the West and beyond with the weekly Escapes newsletter.
You may occasionally receive promotional content from the Los Angeles Times.