Las Vegas' sweet little secret is out: Freed's Bakery stars in new 'Vegas Cakes" TV series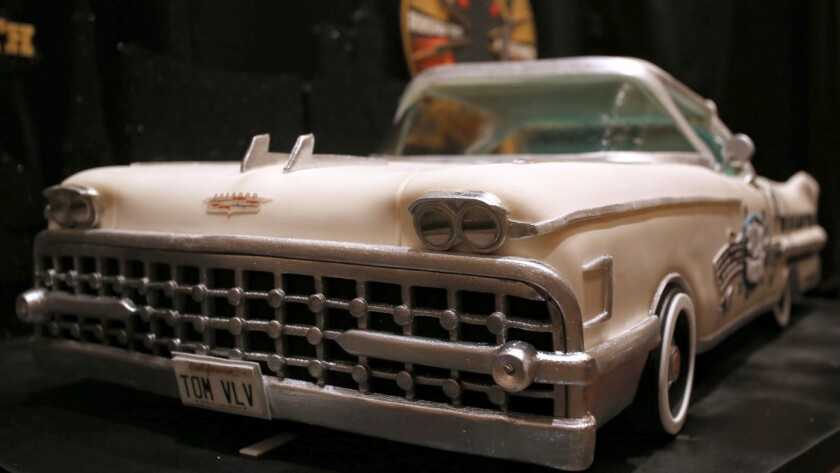 The secret is out. It's no longer only Las Vegas locals who know of the magical cakes produced by a team of local bakers at Freed's Bakery, thanks to "Vegas Cakes," a Food Network series that premiered in November.
In business for nearly 60 years, the bakery was already the go-to place for special occasions, including bachelorette parties, bar mitzvahs and birthdays, back when only around 125,000 people lived in southern Nevada. (More than 2 million now reside in Clark County.)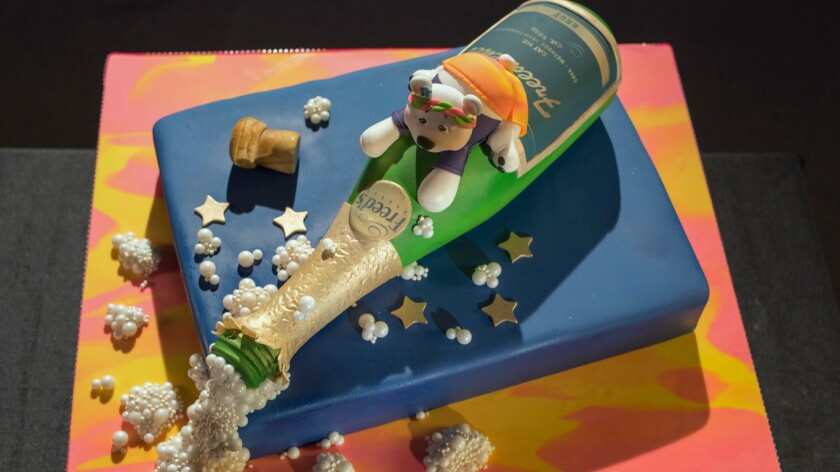 Each episode presents a fresh only-in-Vegas-style challenge for the bakers, led by Max Jacobson-Fried, the third-generation owner. (His grandparents spelled the bakery "Freed," the way their name is pronounced, so customers wouldn't confuse their confections with "fried" food.)
True to tradition, the team has created some real winners, including a 3-foot-long "Viva Las Vegas" custom automobile and a towering tribute to the 6,000th performance of Cirque du Soleil's "Ka" at the MGM Grand.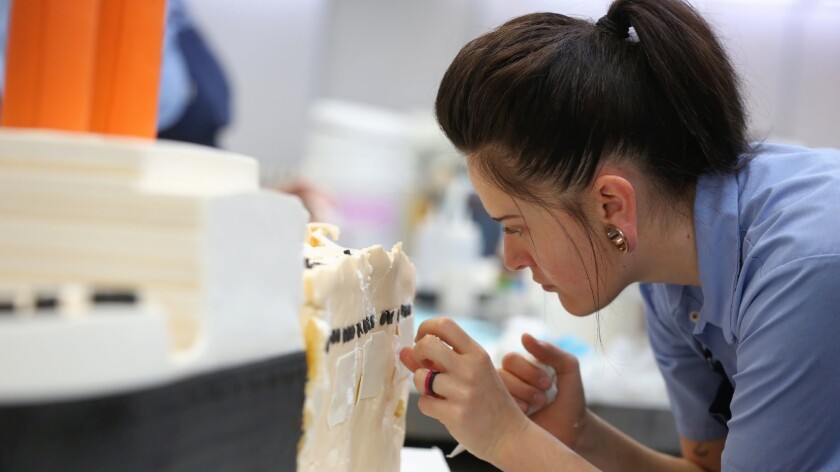 During filming, Freed's bakers also created cakes for Vegas legend Wayne Newton and magicians Penn & Teller.
"The sinfully sweet masterpieces on 'Vegas Cakes' are works of art," Courtney White, a Scripps Networks executive said in a prepared statement.
The Freed's team is well versed when it comes to custom cakes for Vegas visitors. They regularly turn out gems featuring chips, dice, roulette wheels and slot machines.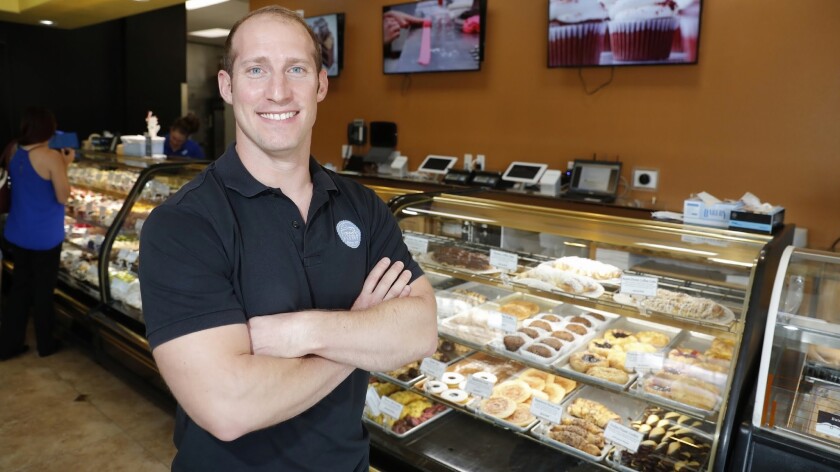 The bakery is a perennial winner in multiple categories in the Las Vegas Review-Journal's "Best of Las Vegas" poll.
Freed's is located off Interstate 215 Freeway at 9815 S. Eastern Ave. in Las Vegas. The bakery is located about 8 miles from the Strip, close to the city of Henderson. Hours are 8 a.m. to 8 p.m. Mondays through Saturdays and 9 a.m. to 6 p.m. Sundays.
The show airs 11 p.m. Mondays.
Info: Freed's Bakery, (702) 456-7762
ALSO
When it comes to getting to the airport, err on the side of caution because the odds are never in your favor
With renovations and new restaurants, LAX hotels are taking off
Burn off those calories and other SoCal events during the Thanksgiving weekend
Keep your holiday sane with these tips
---
Get inspired to get away.
Explore California, the West and beyond with the weekly Escapes newsletter.
You may occasionally receive promotional content from the Los Angeles Times.