Where to find real Hawaiian food in Vegas. It's so good, some call this the 'ninth island'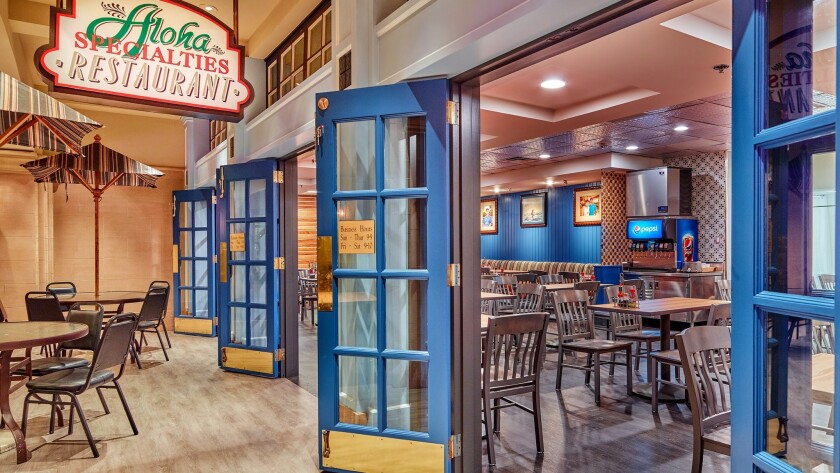 If you have a yearning for authentic oxtail soup or even Spam musubi, no need to head to Hawaii. A visit to downtown Las Vegas will do.
The aloha welcome mat remains out at the California Hotel Casino, just like it has been for decades, except for the recently completed remodel intended to make the property more inviting.
Even if you're not staying there, a bounty of Hawaiian dishes await, dishes that are often hard to find on the mainland.
The hotel's general manager, David Lebby, told me that about 85% of his guests are Hawaiians, including transplants now living in California.
Given the prevalence of islanders, the hotel truly must walk the walk when it comes to food.
"In all of our restaurants, we serve familiar items to the folks from Hawaii, starting with wonton min to saimin to oxtail to butterfish to teriyaki chicken bowls and laulau," Lebby said.
The offerings vary by the hotel restaurants. At the aptly-named Aloha Specialties, the menu board features items such as the Local Plate ($10.99) of teriyaki beef, chicken and Spam musubi and an Aloha Bento ($12.25) that includes teriyaki steak, mahi-mahi, Korean chicken and a hot dog from Redondo's, an Oahu company.
Hawaiian tastes are not forgotten at the hotel's new, upscale restaurant, Redwood Steakhouse. The offerings there include the appetizer sashimi with big eye tuna ($13) and the entrée pan-roasted miso sea bass ($34).
Reservations are suggested: (702) 388-2630.
For the uninitiated, here are explanations for two traditional Hawaiian dishes: Laulau is a dish in which meat and fish are wrapped in either taro or ti leaves before cooking. Spam musubi features the canned, processed meat and rice wrapped in nori, a thin sheet of seaweed.
Probably the biggest crowd-pleaser is the oxtail soup special at the 24-hour Market Street Cafe. The hearty bowl ($10.99) features stewed oxtail and veggies in a simmered broth.
"The oxtail soup, we run it every night from 11 p.m. to 9 a.m. We do that to try to drive that late-night business," Lebby said. "We do between 800 and 1,300 pounds of oxtail a day."
That, according to a hotel spokeswoman, makes the California one of North America's biggest buyers of oxtail.
Lebby noted that visitors often refer to the downtown hotel — at 12 E. Ogden Ave., one block from the Fremont Street Experience — as the "ninth island."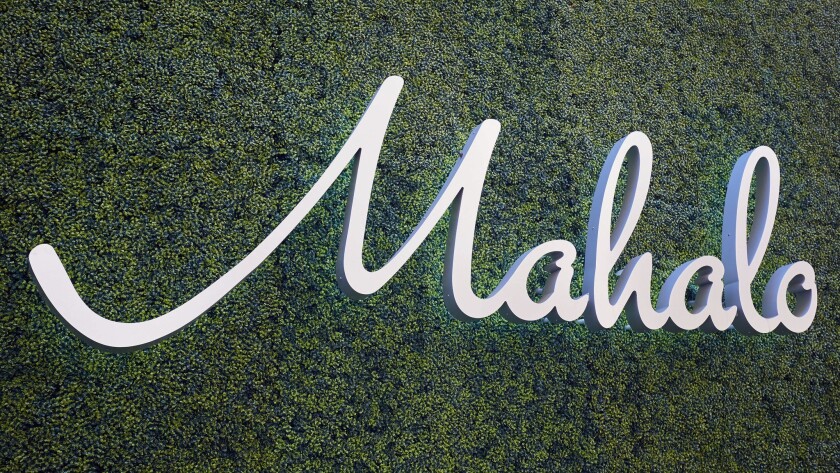 "It's probably one of the most popular destinations for folks out of Hawaii to come when they come to the mainland," he said. " 'Ninth island' is a term of endearment."
The hotel responds with its own endearment. At the front entrance, a new sign says simply, "Mahalo," the Hawaiian word for thank you.
Info: California Hotel Casino, (800) 522-4700
ALSO
Californians can expect to see a partial (not total) solar eclipse. Here are 8 places to go to watch
An invitational sporting event will come to Oahu in September — and it's not surfing
Don't pack sunscreen on your next trip to Hawaii. These hotels will make sure you're covered
---
Get inspired to get away.
Explore California, the West and beyond with the weekly Escapes newsletter.
You may occasionally receive promotional content from the Los Angeles Times.