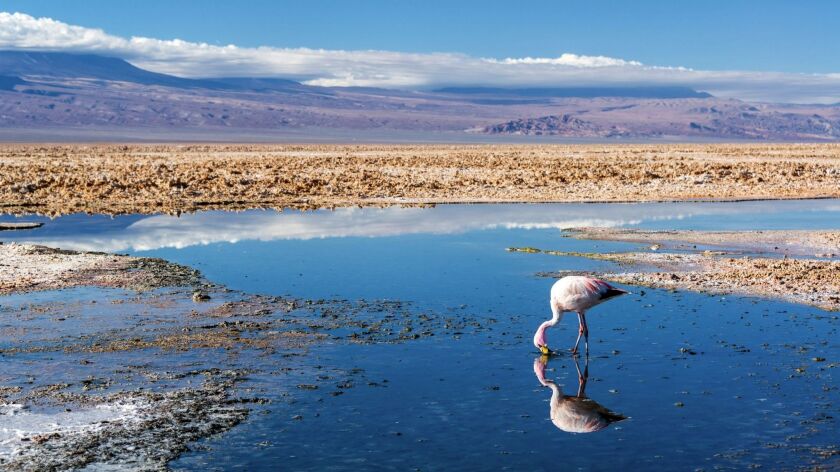 Lonely Planet selected Chile as the top world destination you should visit next year. The travel guide company also named Detroit as the second must-see city in the world after Seville, Spain.
San Juan, Puerto Rico, landed at No. 8. "While Puerto Rico's capital was hit hard by the hurricane last month, San Juan's resiliency will have it back on its feet for travelers in 2018," Lonely Planet Central America and Caribbean destination editor Bailey Freeman said in a statement.
The cities and countries selected stray from the usual European and Asian capitals. The Best in Travel 2018 lists of countries, cities, regions and best-value destinations were announced Tuesday.
The other top countries to visit next year are:
2. South Korea
3. Portugal
4. Djibouti
5. New Zealand
6. Malta
7. Georgia
8. Mauritius
9. China
10. South Africa
The top cities to see in 2018 are:
1. Seville, Spain
2. Detroit
3. Canberra, Australia
4. Hamburg, Germany
5. Kaohsiung, Taiwan
6. Antwerp, Belgium
7. Matera, Italy
8. San Juan, Puerto Rico
9. Guanajuato, Mexico
10. Oslo, Norway
The list of destinations that travelers should look to if they're on a budget includes Arizona (No. 3) and Jacksonville, Fla. (No. 9). Tallinn, Estonia, took the top spot as a vacation destination with the best value.
Lonely Planet's picks are based on recommendations from travelers that are culled by an in-house panel of experts who look for "topicality, novelty and wow-factor" among places to go.
Best in Travel 2018 will appear as a guide that also includes information about destination races, vegetarian and vegan travel and cruises. It also will be the cover story for the Nov. 7 issue of Lonely Planet magazine.
Info: Best in Travel 2018
ALSO
The Mediterranean island of Menorca feeds body and soul
New hotels mean Palm Springs is once again the capital of cool
Conde Nast Traveler readers choose Wynn as best Las Vegas hotel, and Waldorf Astoria as L.A.'s No. 1
---