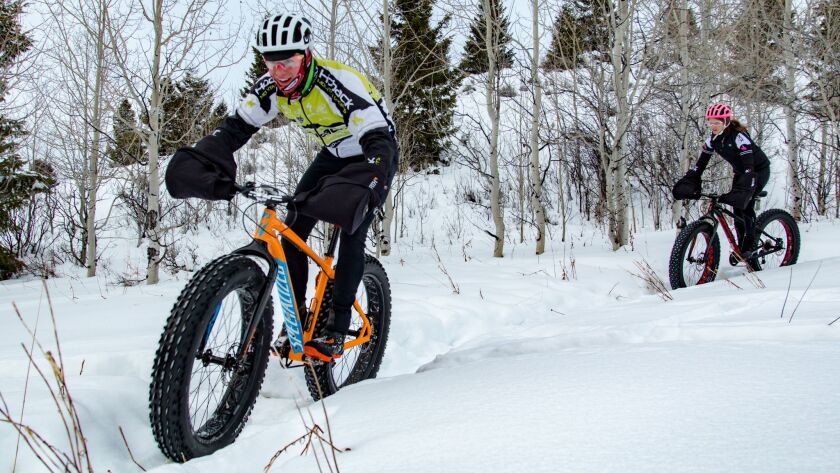 Get a natural high this winter in Jackson Hole, Wyo., the gateway to Grand Teton and Yellowstone national parks as well as home to three ski areas.
If you'd like to try something new in this winter parks playground, jump on a fat-tire bike. Snow biking uses wider tires than dirt biking and is a challenging workout for runners, skiers and others who crave outdoor fitness.
Hotel Jackson in Jackson is offering a three-night tour that includes bike rentals, a guided excursion in Grand Teton National Park, a sleigh ride through the National Elk Preserve and other activities in the area.
Dates: Dec. 8-11, Jan. 15-18 and Feb. 19-22.
Price: From $1,550 per person. Includes accommodations for two for three nights, breakfast, bike rentals, tour, shopping and art walk in Jackson and the sleigh ride.
Info: Hotel Jackson, (307) 733-2200
Twitter: @latimestravel
ALSO
The Seattle of Jimi Hendrix summons the soul of the legendary musician
Pike Place Market, a Seattle favorite, freshens up with a new addition and more places to eat and shop
Red or green? Your answer speaks volumes about you in New Mexico and its chile capitals
Celebrate Carnival in Buenos Aires. Hotel offers tours in February
---