Fade in: Gambling. Corruption. Sin. New Vegas mob exhibit goes to the movies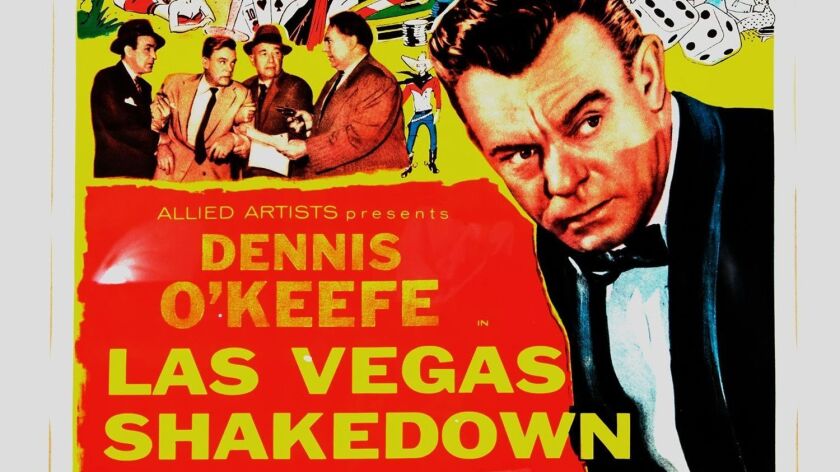 Las Vegas was once married to the mob, but the relationship — unlike the 1988 film — was anything but a comedy, a point clearly illustrated by a new exhibit at the Mob Museum.
"Mob at the Movies" trolls the cinematic archives to reveal how Hollywood portrayed organized crime, including the once-sinister underbelly of Sin City.
The collection includes a suit from the wardrobe department for "The Sopranos" as well as items from "The Godfather," including a poster (in Italian) autographed by various stars. There is also an original script with notes made by the movie's special effects coordinator. (Think fake blood, lots of fake blood.)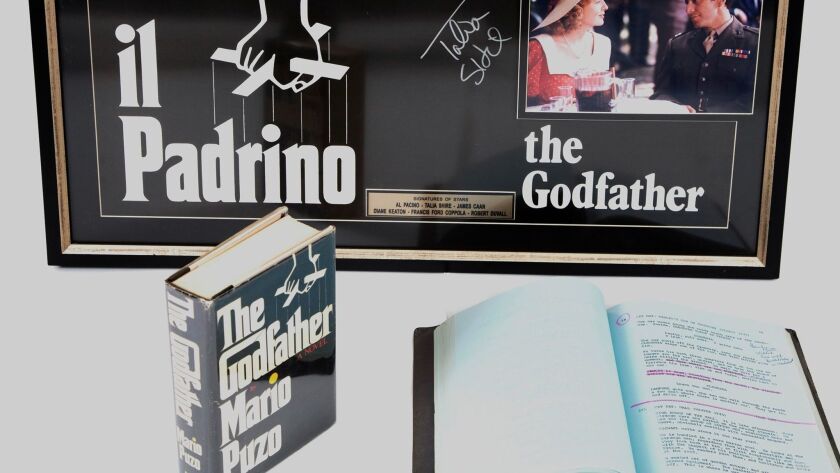 Other films in the display are older and more obscure. For example, there's a poster from 1952's "The Captive City."
The movie, which starred John Forsythe (his screen debut) and Joan Camden and was directed by Robert Wise, explored the links between gambling and corruption. Interestingly, in a poster, the movie was plugged by Sen. Estes Kefauver (D-Tenn.), who held hearings into organized crime around the country.
One of those 1951 Senate hearings was held in Las Vegas, inside what's now the Mob Museum. The courtroom used by Kefauver has been restored to its midcentury appearance.
The senator actually appeared in "The Captive City." Turner Classic Movies' website noted that Kefauver spoke of the "evils of organized crime" in a prologue and again at the end of the film.
Other oft-forgotten movies resurrected for the exhibit include "Las Vegas Story" starring Jane Russell, Victor Mature and Vincent Price and "Las Vegas Shakedown" with Dennis O'Keefe and Coleen Gray.
"Mob at the Movies" continues through Aug. 1.
The museum in downtown Las Vegas is open daily from 9 a.m. to 9 p.m. Advance tickets are $20.95, a savings of $3.
ALSO
L.A. ranks 193rd in driver skills study. Surprised?
Yosemite's busy back gate is finally cleared of snow
You could get booted from your next cruise if you ignore these rules
---
Get inspired to get away.
Explore California, the West and beyond with the weekly Escapes newsletter.
You may occasionally receive promotional content from the Los Angeles Times.