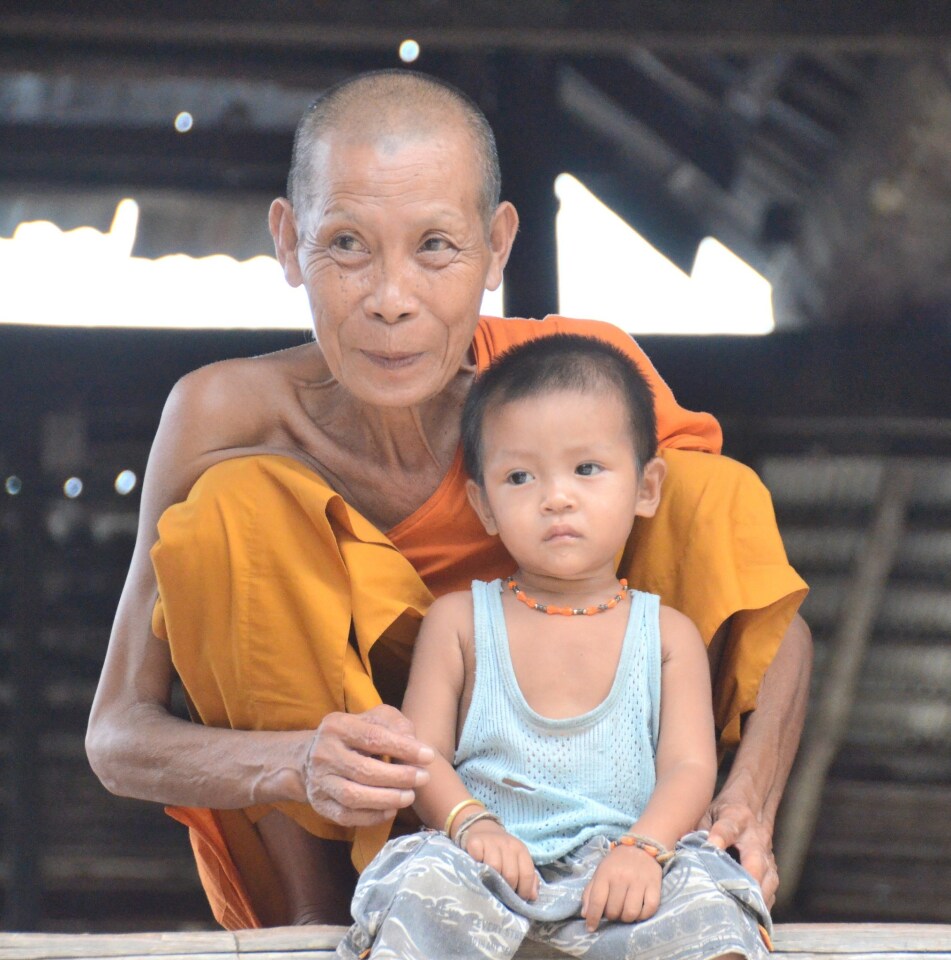 145 Images
Your Scene: Highlights of readers' travel photos 2010, 2011 and 2012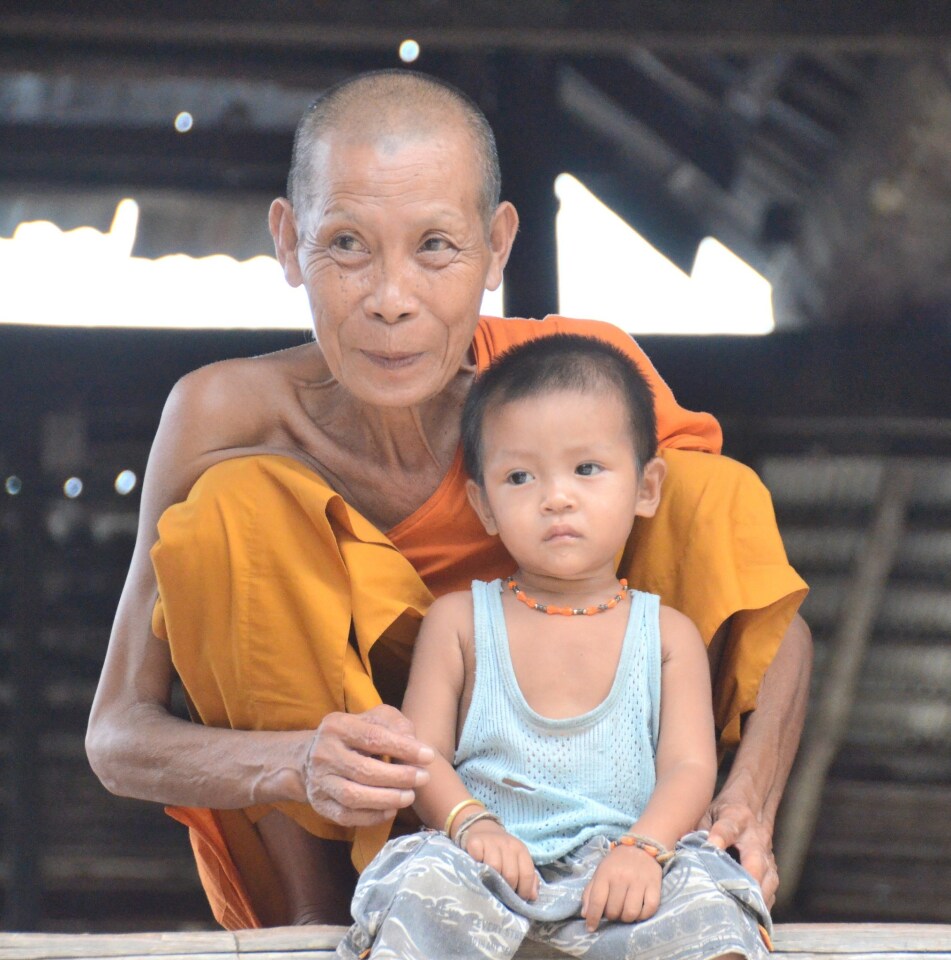 Organ Pipe Cactus National Monument
Peggys Cove in Nova Scotia, Canada
Rokuon-ji Temple in Kyoto
Tonle Sap Lake in Cambodia
Oso Flaco Lake Natural Area
A small fishing village in Malta
South Island, New Zealand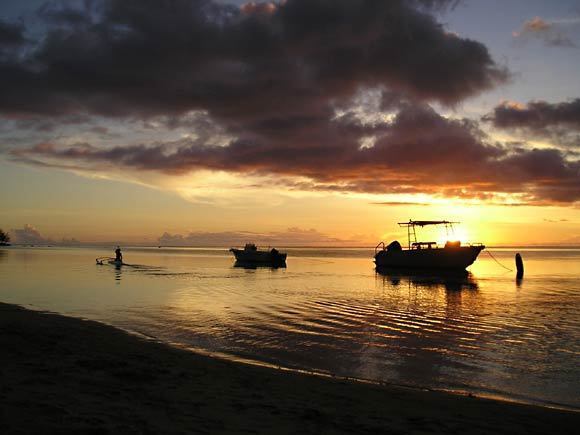 Installation by artist Leo Villareal
An abandoned bus in Bolivia
A young boy in the Philippines
An osprey lands in its nest
Venice's annual Festa del Redentore
The Valley of the Temples in Agrigento
Bali
Bathers in a Hindu temple in Bali.
(Clodagh Smith)
Hampton Court Palace
Hampton Court Palace, located in greater London.
(Patrick Lanzing)
The death of a student loan co-signer could have financial ramifications for the borrower.
A graveyard in Pomfret, Vt.
(Colleen Riemer / For The Times)
Carmel Mission
San Carlos Borromeo de Carmelo Mission
(Steven Tramz)
Brussels' Grand-Place
On a trip to
Belgium
that took him to Liege, Waterloo and the Ardennes, Jake Bumgardner came upon Brussels' Grand-Place one wet evening. "This rainy image is typical of all my rain-soaked photos from this trip," the Chicago resident said. The buildings of the Grand-Place date to the 17th century, and the square is one of Brussels' most popular attractions. Bumgardner used a Panasonic DMC-FH20.
(Jake Bumgardner)
Angkor
A monk walks through a temple in Angkor, Cambodia.
(Scott Fifer)
Washington Monument
The iconic
Washington Monument
, silhouetted in brilliant sunlight, caught Myrna Aguilar's attention last month in the Capitol. "I felt so patriotic at the moment; it was my first time in D.C., and I felt the city was welcoming me with this beautiful image, the South Gate resident says. She used a Casio Exilim EX-Z75 and adjusted its setting to sunset mode, which colors the image with a warm red-yellow tone.
(Myrna Aguilar)
India
Emery Cummins snapped this photo in March "just minutes after leaving
India's
Ranthambore National Park, where tigers and leopards roam unmolested to feed on monkeys, deer and peacocks," he says. "Our Overseas Adventure Travel group stopped in a tiny village to visit one of the schools supported by its foundation. We attracted the attention of four little boys who seemed as interested in us as we were in them." The
San Diego
resident used a Canon PowerShot A3100 IS.
(Emery Cummins)
Antelope Valley California Poppy Reserve
Poppies spread across the Antelope Valley California Poppy Reserve near Lancaster.
(PaDanby)
Salton Sea
The Salton Sea was created in 1905 when waters from the Colorado River rushed into a depression in Southern California.
(tommy750)
Lake Hawea
Lake Hawea lies on New Zealand's South Island.
(Liya Klingenberg)
Famous monument
You're looking underneath a well-known monument.
(BrooklynHiphop)
Mt. Kilimanjaro
Forest in Mt. Kilimanjaro, which rises over 19,000 feet in northeastern Tanzania.
(slstravels)
Ponte Vecchio
Ponte Vecchio spans the Arno River and is one of the most picturesque sights in Florence.
(myallegro)
La Pedrera
Sculptures adorn the roof of La Pedrera apartments in Barcelona.
(Eric Davidoff)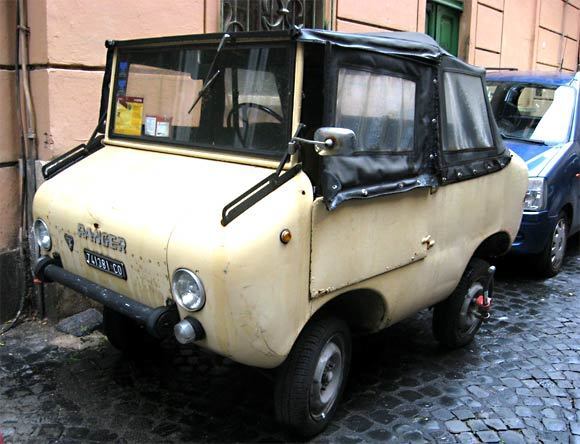 Roman relic
A plucky little car on the cobbled streets of Rome.
(lissabw)
Heavenly reflection in South America
Susan Norman and her husband, Michael, were on a two-week tour of Chile, Argentina and Brazil when she captured this image of Lago Todos los Santos and its smooth-as-glass reflections as they were ferried across the lake. "This was taken on the first day of a two-day crossing of the Andes mountains ¿ that is, from Patagonia to Bariloche," the Pacific Palisades resident says. "It was so spectacularly serene and beautiful, and the reflection of the clouds was so amazing that I took this photo hoping to capture the beauty." She used a Canon PowerShot SD870IS Digital ELPH.
(Susan Norman)
Kannur Beach
Kannur Beach in Kerala at sunset.
(bowener)
Amalfi Coast
Amalfi Coast is known for its beaches, shops and seafood.
(Kingdavid77)
"Cloud Gate"
Anish Kapoor's sculpture stands 33 feet high and measures 66 feet long.
(PaulKonkirati)
Rhyolite
In its heyday, Rhyolite was a town of 10,000.
(Boni Peluso)
Aurora borealis
The northern lights in Fairbanks, Alaska.
(jkunimoto)
Sea lion
A local fish market attracts the attention of some interested passersby on Santa Cruz Island.
(Nancee Wells)
Horseshoe Bend
Horseshoe Bend is a scenic point near Page, Ariz.
(Leon Aslan)
Civic Center Station
Civic Center Station lies near the corner of Hill and First streets in downtown Los Angeles.
(Mark Englert)
Edward R. Roybal Federal Building
Edward R. Roybal Federal Building, as seen from the California Department of Transportation's District 7 headquarters.
(Peter Girard)
Union Station
Union Station in downtown Los Angeles opened in 1939.
(kayone73)
6th Street Viaduct
The 6th Street Viaduct connects downtown with Boyle Heights.
(alphasgv)
Pico House
Pico House was built under the vision of Pio Pico, California's last governor under Mexican rule.
(Andy Hoang)
Fountains
Fountains at the Los Angeles Department of Water and Power.
(kayone73)
Macaws on Waikiki
Macaws groom themselves in Waikiki's International Market Place.
(corich.mv)
Kruger National Park
Kruger National Park is 7,523 square miles of flora, wildlife and archeological sites.
(Joanna Hidalgo)
Chris Burden's "Urban Light" sculpture
Chris Burden's "Urban Light" sculpture at the Los Angeles County Museum of Art.
(Mark Englert)
Your Scene: Monkey business in Nicaragua
Richard and Barbara Pederson of Los Alamitos were on a cruise from Fort Lauderale, Fla., to Costa Rica when they encountered this curious fellow on one of their stops. Says Richard: "At our port of call in Nicaragua, we took a shore excursion to many of the sights in the countryside¿ One of the stops was at Lake Nicaragua, where we took a boat tour of Las Isletas. The small islands were formed many years ago by the eruption of the Mombacho volcano. One of the undeveloped islands is called Monkey Island and is home to the spider and white-face or capuchin monkeys." He snapped this photo of a spider monkey from the tour boat with a Panasonic Lumix DMC-TZ3.
(Richard Pederson)
Your Scene: Boy wonder
In December, Gary Borofsky and his wife, Marie, of Los Angeles were on a 10-day cruise to the Mexican Riviera. While strolling the boardwalk along Puerto Vallarta Bay, they came upon the annual Christmas exhibition of sand sculptures. One in particular caught his eye, Gary said. "At second glance I realized that the 'sculpture' was, in fact, a real boy¿ His presentation was perfect and worthy of the 'Pageant of the Masters'" in Laguna Beach. He used a Leica V-Lux 20.
(Gary Borofsky)
Celsus Library
Celsus Library rose in the 2nd century near what is now Selcuk, Turkey.
(Kingdavid77)
Chateau des Milandes
Jazz singer Josephine Baker lived in Chateau des Milandes from 1947 until the late '60s.
(Pascale1)
Disney California Adventure
Parkgoers enjoy Silly Symphony Swings at Disney California Adventure.
(Steven Tramz)
Mesa Verde National Park
Spruce Tree House is among 600 cliff dwellings at Mesa Verde National Park.
(BoniPeluso)
Serengeti plain
The Serengeti plain in eastern Africa is home to vast herds of land animals.
(rdabk96)
The Roman Forum
The Roman Forum is among the oldest parts of Rome.
(reza_239)
Eye-catching on California Highway 1
Marcus Jew of Rosemead captured this classic coastal scene in November while on a road trip down California Highway 1. "The defining moment of the drive happened as I was taking a break at a rest stop near Hearst Castle in San Simeon. The sun was setting, and the scenery was absolutely beautiful. I was at a loss for words, and I almost forgot to take the picture." He used a Nikon D90.
(Marcus Jew)
Encounter with a leopard seal
A penguin approaches a leopard seal in Antarctica.
(mantin)
Hides in Fez
Cow and sheep hides hang out to dry in Fez, Morocco.
(docprew)
Acorn woodpecker at Madera Canyon in Arizona
An acorn woodpecker at Madera Canyon in southeast Arizona.
(Alan66)
The Dome of the Rock in Jerusalem
The Dome of the Rock is one of the world's oldest existing Islamic monuments.
(Steven Rosenfeld)
Monument to the Discoveries
The Monument to the Discoveries in Lisbon.
(LanaiLady)
A peaceful day in Brittany
There's a delicate, almost painter-like quality to the water and sky captured in the image by Daniel Kramon. He and his wife, Kay, "just happened upon the scene" last fall during a walk along an estuary off the Anse de Benodet on the Brittany coast of France. "The Sherman Oaks couple had rented a house in nearby Quimper. "We took rural walks almost daily in this magnificent area about six hours by car west of Paris. I would go back in a heartbeat," he says. He used an Olympus SP-55UZ.
(Daniel Kramon)
Lake Arrowhead
Icicles cover the guardrail and a telescope at Lake Arrowhead.
(Kathleen Parris)
Lake Arrowhead
Waves, water and freezing temperatures converge to cover a telescope in icicles.
(Kathleen Parris)
Petra, Jordan
The monastery at Petra, Jordan.
(Sara Shuman)
Griffith Observatory
Griffith Observatory at sunset.
(phreader)
Tamri goats of Morocco
Tamri goats of western Morocco climb argan trees to feed on their nuts and leaves.
(Jack Brunning)
Horsetail Falls
Horsetail Falls may look as though it's on fire, but it's actually the setting sun casting a reddish hue.
(Robert Matesic)
Organ Pipe Cactus National Monument
Organ Pipe Cactus National Monument was created by President Franklin D. Roosevelt in 1937.
(Alan66)
Your Scene: China's southwest
Stuart Tower of Los Angeles snapped this picture last year during his visit to China's southwest. "My wife, Roslyn, spotted this group of women as we walked across a river on a dangerously swaying footbridge," he says. The women, members of the Yao ethnic group, are known for their long hair and colorful attire. "They had just washed their hair on the banks of the river, dried it and were going through the combing and brushing ritual." He used a Canon Sure Shot A520.
(Stuart Tower)
Iguazu Falls
Iguazu Falls stretches across Brazil and Argentina.
()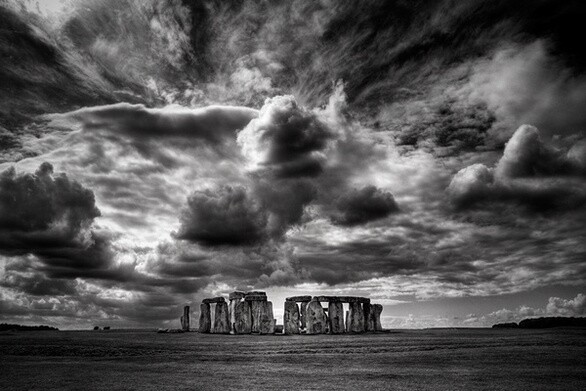 Stonehenge
Clouds loom over Stonehenge in England.
(photomarc)
Blue Lagoon in Iceland
The Blue Lagoon is a popular tourist attraction in Iceland.
(HannaSofieEide)
Vienna State Opera in Austria
The Vienna State Opera House in Austria opened in 1869.
(Karl Gerber)
Grouse Mountain
A view of Vancouver from Grouse Mountain.
(yellowcomet)
Papeete's Central Market
This exuberant mass of flowers in Papeete's Central Market caught the attention of Kathy Stone and her husband, Robert, during a trip to Tahiti last Thanksgiving." I took the picture with my husband's camera," she says. "In fact, I was so dazzled by the flowers that I grabbed the camera out of his hands." The Eastvale, Calif., resident used a Sony DSC-P72 Cyber-shot camera.
(Kathy Stone)
Seattle's Market Theater Gum Wall
Seattle's Market Theater Gum Wall rises 15 feet high and stretches about 50 feet wide.
()
Flamingos in Mozambique
A flock of flamingos flies over Mozambique.
(tesmoscow)
Kashgar, China
An elderly man savors watermelon in Kashgar, China.
(jenkins.iain)
Chicago's Millennium Park
Crown Fountain in Chicago's Millennium Park was designed by Spanish artist Jaume Plensa.
(Robin Z)
Your Scene: Playing in the pool
Chess fanatics in Hungary never let hot water or cold air keep them from their games. Rachelle Arizmendi of Sierra Madre captured this image at the Szechenyi Baths in Budapest, where she and her husband, Fili, bathed in one of its outdoor pools. The couple visited on a December day when the temperate hit a high of 20 degrees. She used a Canon PowerShot SD900 Digital Elph.
()
Your Scene: Mont-St-Michel in hindsight
A serendipitous glance in the side-view mirror of her rental car enabled Whitney Huss to capture a last look at Mont-St-Michel as she and her parents were leaving after a day trip to the tidal island off France's Normandy coast. The Culver City resident says the "image represents Mont-St-Michel's imposing aesthetic -- as if the two tourists on the right are forced to stop and stare at its beauty." She used a Nikon Coolpix 3700.
()
Your Scene: A burst of light at Whistler
Half the joy of skiing is the views, and Pacific Palisades resident Sam Rubin found this gem at Whistler Blackcomb in Canada. "I caught this amazing end-of-day sky," he says. "I immediately stopped, took my ski gloves off and grabbed my camera. I continued to ski on this transitional Cat trail to another ski lift (7th Heaven), and it only got better as I spotted this full-circle surreal sunburst on the horizon." He used a Panasonic Lumix DMC-ZS6.
()
Your Scene: Rings upon rings
Michel Welter and his family encountered this woman in a village on the banks of the Inle Lake in central Myanmar. A member of the Padaung ethnic group, she wears brass rings around her neck that, according to tradition, are said to offer protection from tigers and the slave trade. The Los Angeles residents were on a two-week vacation to Myanmar and Laos during the Christmas holiday. He used a Nikon D300s.
()
Your Scene: The Golden Gate Bridge peeks out
The Golden Gate Bridge rises out of the San Francisco fog in this September image taken from the Presidio. Bill and Judy Klenk of Long Beach spent a week in the area while celebrating their 50th wedding anniversary. "I caught this image from a tour bus on a city tour that started from Fisherman's Wharf," Bill says. "I took the picture through the open side of the bus." He used a Kodak EasyShare Z700.
()
Your Scene: Tiding them over in Australia
On a visit to Sydney, Australia, Chelsea and Brandon Dickerson of Pasadena couldn't believe the waves spilling into the Bondi Icebergs Club pool. "The pool opened in 1929 when lifeguards decided to open a pool to stay in shape during the winter," Chelsea says. "The pool is now open year-round to the public. Although there were no swimmers in the lanes closest to the ocean, the waves didn't seem to bother those trying to get in a workout." Brandon used a Canon EOS 50D.
(Chelsea Dickerson)
Snow-covered street
Paris has a lot of soft edges to begin with. Add snow and, well? here you go. Chris and Debbie Green of La Crescenta were in Paris two weeks ago, during one of the biggest snowfalls in decades. Chris took this as the storms were beginning on the always-cozy Ile Saint-Louis, where the warm glow of the cafes and shops became even more inviting. He used a Canon EOS 7D.
(Chris Green)
Central Park in the fall
During a
New York
autumn, even the sky seems to change colors. Alan N. Boinus and his wife, Rosalie, were in
Manhattan
on business recently when they caught this image during a stroll. "On Nov. 17, we took a break from our busy schedule to enjoy a spectacular autumn day in New York's glorious
Central Park
," the
Laguna Beach
resident says. "I took this shot of the Pierre Hotel reflecting in a pond at the Wollman Rink." He used a
Canon EOS
30D.
(Alan Boinus)
Your Scene: Sierra majesty
Eitan Bino and Dorit Pomerantz of Tarzana were on a November backpacking trip to the Palisades glacier, high in the Sierra, when they came across this view. "We slept in Big Pine," Bino says, who took the shot. "The morning revealed fall scenery that rivals or exceeds the East Coast. We hiked only to the bottom of the glacier, but the trail meandered between amazing glacial lakes and impressive snowcapped mountains." The camera: a
Sony
a 530.
(Eitan Bino)
Your Scene: Jewish jewel of the Lower East Side
Rona Lynn Berns of
Los Angeles
came across this beautifully restored synagogue during an October visit to
New York
. "Eldridge Street Synagogue was the first great house of worship built in 1887 by East European Jews on New York's
Lower East Side
," she says. "The congregation has never missed Sabbath services since 1887." It was Berns' first vacation since retiring from the Los Angeles Public Library. She used a Canon PowerShot G10 to capture this shot.
(Rona Berns)
Your Scene: Before the shopping whirl in Tunisia
In September 2009, Shari O'Connell of Santa Monica was visiting the island of Djerba in Tunisia when she came upon this spice booth. "I took an early morning walk through the souk…and was impressed by the layout of the spices sold by one of the vendors," she recalls. "I returned to the same booth several hours later, and it looked like a storm had hit. The spices were no longer in their picture-perfect cone shapes but covered the floor, tables and even the gentleman who was selling them." She used a Canon Powershot Digital Elph, 1100 series, to capture the pre-shopping scene.
(Shari O'Connell)
Your Scene: Golden moment in the Sierra
If timing is everything, Andrea Ashley hit this one just right. This photo, taken last month on the June Lake Loop off U.S. 395 on the eastern side of the Sierra, almost quakes with color. "I was fortune to be there during the peak time for the aspens," said Ashley, a Hidden Hills resident. "The leaves only last for about two weeks, when they turn brown, and a few days later, [they] fall off. Some years are better than others, and this year was spectacular." She used a Canon Rebel EOS-XTi for this shot.
(Andrea Ashley)
Your Scene: Pieces of history in Morocco
During
Morocco's
long
history
, the North
African
country was once part of the Roman Empire. Lauren Linett of
Los Angeles
captured an image of these ruins during a trip to Volubilis in October. "It had been drizzling when I got to the site, but by the time I had hiked up the trail, the sky cleared, and I took this shot showing the beautiful clouds over the ruins," Linett says. She used a
Sony
Cyber-shot.
(Lauren Linett)
Your Scene: Time for fall in New Hampshire
"Your photos of fall in New England [Travel, Oct. 17] inspired me to share some of my pics," says Bob Oppermann of Sylmar. Oppermann couldn't believe how impressive the colors of New England were when he first visited. When he returned a year later, he took his camera. "This shot of the clock tower at the
University of New Hampshire
is one of my favorite photos," he says of the Durham campus. He used a Canon Rebel camera.
(Bob Oppermann)
Your Scene: Swimming around St. John's
Sierra Madre residents Eliot Ullman and his wife, Jodie, love to vacation in the U.S. Virgin Islands. While snorkeling around St. John's Waterlemon Cay in August, Eliot captured this shot. "The turtle reached the surface just as I took this picture," he says. He used an Olympus Stylus Tough 6000.
(Eliot Ullman)
Your Scene: Monkey business in Bali
Harvey Jordan of Toluca Lake took this shot of macaque monkeys last year while visiting Indonesia. "Bali visitors are almost required to venture into the Monkey Forest to feed the monkeys," Jordan says of his visit to the site on the edge of Ubud. "On this trip, there were many newborns." He used a Canon FE-220.
(Harney Jordan)
Your Scene: Eagle-eyed in British Columbia
Beverly Francom of Covina came across this perfect profile while touring the wildlife-filled Knight Inlet of British Columbia, Canada. "We saw a mother [grizzly] and three cubs, plus lots of eagles and otters," Francom says. She used a Canon PowerShot SX100.
(Beverly Francom)
Your Scene: Eating light in Egypt
Barbara Frank of
San Luis Obispo
was strolling through the weekly camel market outside of Cairo when she came across this image. "I was fascinated by Bedouins in long, white robes," she says, but it was this bright-eyed baby camel, munching on greenery, that stole my heart and is my most treasured memory of Egypt." Frank used a
Nikon
N70 and a Tamron 28-200 zoom lens.
(Barbara Frank)
Your Scene: Verdant seascape in Laguna Beach
Bob Covington of
Los Angeles
didn't have to travel far to capture this
Laguna Beach
seascape. "It was taken at Thousand Steps Beach, an interesting area where the beach topography changes radically from one week to the next," he says. "I have an earlier photo of the same area that shows a completely different landscape. The locals tell me it will be back to normal in the fall when the ocean redeposits all the sand." He used a Panasonic LX-3.
(Bob Covington)
Your Scene: Stepping back in time in France
Marv Gonsior of Fullerton took this shot while strolling with his wife, Claire, along a cobblestone street during a visit to the quaint village of Honfleur, on
France's
Normandy coast. "We came upon this harbor and city view that immediately caught my eye," Marv says. "Honfleur is really a delight to visit. A lot of the very old structures are still in use, and their sheltered harbor is a great scene." He used a
Nikon
D70s for this shot.
(Marv Gonsior)
Your Scene: Up the trail in Big Sur
Big Sur shots may be iconic, but they never get old. James R. Burt of Redondo Beach captured this photo of Julia Pfeiffer Burns State Park during a recent hike with his wife, Deslie. After the Burts viewed the breathtaking waterfall and beach, some hikers said there was nothing worth seeing up the trail. "We didn't listen, and look what we found," James says. "In California, you don't have to travel far to see something beautiful." He used a Sony Cyber-shot DCS-W80.
(James R. Burt)
Your Scene: Time to reflect in Alaska
Fred and Linda Fleischman of Alhambra enjoyed one of the world's best stretches of scenery in May during an
Alaska
Railroad jaunt between
Anchorage
and Seward. "Near Moose Pass I shot this spectacular view from the dome car before the sun was high in the sky," Fred says. "We were on a two-week train trip and stayed in five different locations from Fairbanks to Resurrection Bay." His camera: a Panasonic DMC-FZ50.
(Fred Fleischman)
Your Scene: Edinburgh in a bubble
James Poots was taking pictures of street performers on the Royal Mile in Edinburgh, Scotland, when he captured this image of surrounding buildings in a street vendor's bubble "I spent about half an hour taking as many shots as I could until I was satisfied that I'd gotten one sufficiently in focus," he explains. "By attempt No. 122, I'd gotten what I wanted." Poots, a resident of Peebles, a town in the Scottish Borders, used a
Nikon
D300.
(James Poots)
Your Scene: Fog bank over an Alaskan fiord
In July, Janice Gilden of La Crescenta cruised the waters of College Fiord, along the southwestern coast of
Alaska
. It was a sunny afternoon, but unexpectedly, the ship encountered a low-hanging fog bank that extended across the fiord's entire entry. "It rolled over low hills to the port side and rapidly engulfed the entire ship," Gilden says. "I snapped this photo from my stateroom balcony." She used a Panasonic Lumix ZR1 camera.
(Janice Gilden)
Your Scene: Inspiration from an Alaskan Lake
Kristen Bailey of
Anaheim
cruised the Alaskan coast in July as part of a reunion that drew 29 family members. One of the stops, in Ketchikan, led them to this lake surrounded by the Tongass National Forest. "Our guide told us that Carlanna Lake was named after a woman who had taken thousands of photographs of the lake before she died," Bailey says. "After developing this picture, I can see why she was so taken with it." Bailey's camera: a
Nikon
Coolpix 4600.
(Kristen Bailey)
Your Scene: Silhouetted in Prague
Linda Lu of
Long Beach
was tired from two days of walking on cobblestones when she and her boyfriend pressed on to the Charles Bridge in Prague,
Czech Republic
. "I'm glad we took our time, because the sun fell perfectly on [the Holy Crucifix]," she recalls. In the background is the silhouette of the Basilica of St. Vitus. Lu used a
Sony
Cyber-shot DSC-W120.
(Linda Lu)
Your Scene: A smooth ride in Egypt
Driving north from Sharm el Sheik in the eastern Sinai in February, David Sandor and his wife, Geri, took a break for a picnic on the Gulf of Aqaba, about 20 miles from the Egyptian-Israeli border. "Out of nowhere came this camel rider ambling along the shore," recalls David, an Irvine resident. His camera: an Olympus 770SW.
(David L. Sandor)
Your Scene: Majestic light over Maui
Larry Shore of Seal Beach caught this curtain of light during a recent trip to Maui. "My kids and I were on our way to dinner when the sun and clouds created this dramatic view of the West Maui mountains," he said. "I pulled onto the shoulder of the highway and climbed onto my rental car and shot this... The kids thought I was nuts, but the results were worth it." He used his iPhone to capture the dramatic moment.
(Larry Shore)
Your Scene: Lured by the Loire's Tranquillity
Jerry and June Plummer of
Thousand Oaks
were crossing the bridge over the Loire River in Amboise, France, in October when they encountered this fisherman. "It was a beautiful, clear autumn evening with the whole town bathed in the orange-gold light of the setting sun," Jerry recalls. "It was such a peaceful scene, and being in a fishing enthusiast myself, I was soon imaging I was down there with him angling for my dinner." He used a Canon PowerShot SX110 IS.
(Jerry Plummer)
Your Scene: Tail of a whale in Hawaii
When you're on vacation, the most spontaneous shots often turn out to be the best. Mark Susson, an attorney and amateur photographer, caught this whale tail while preparing to take a photo of his wife, Dana, at sunset. The
Newport Beach
couple was vacationing in
Hawaii
, on the Big Island's Hapuna Beach, when Dana, also an attorney, spotted the whale dancing in front of the sun. Mark ran down the beach and centered the whale against it. He used a Canon Rebel XTi.
(Mark Susson)
Your Scene: Lighted Lake in Lijiang, China
Felix J. Bonomo of
San Marcos
, Calif., went to work early to capture this photo of the Black Dragon Pool in Lijiang, Yunnan Province, China. "I set up my camera in the cold, before dawn," he says. "Because of the mountains behind me, it was a long wait until the lake finally received some light." The stopover was part of a trip to the little village of Qiaotou. For this shot, he used a
Nikon
D200 with a neutral density gradient filter to capture the blue of the sky. The filter was mounted on the front of an 18-200 zoom lens.
(Felix J. Bonomo)
Your Scene: Selling on the Li River
In early May, Susan Glogovac and Earl Carlson of
Long Beach
were in China, touring the Li river from Guilin to Yangshuo. Glogovac saw a man on a bamboo raft drift toward the ship. "As he came along side, he grabbed hold with one hand and began reaching into the sacs he had stowed in a crate on the raft," she recalls. Out came various wares in jade and bamboo. As she leaned out out the window for the shot, Glogovac saw the boatman was reflected in the window of the cruise ship. She used a Canon Powershot SD600.
(Susan Glogovac)
Your Scene: In Vietnam, beauty and the bay
Michie Tsuruda of Hacienda Heights was descending the hill from the Cave of Surprises (Hang Sung Sot) in Vietnam in April when she came across this scene. "I was rushing to keep up with the group, so I quickly framed my shot using a nearby tree branch and then took one photo," she explains. "It was a sight I only truly appreciated when I returned home and saw it in this photograph." She used a
Nikon
Coolpix s50 to capture the shot.
(Michie Tsruda)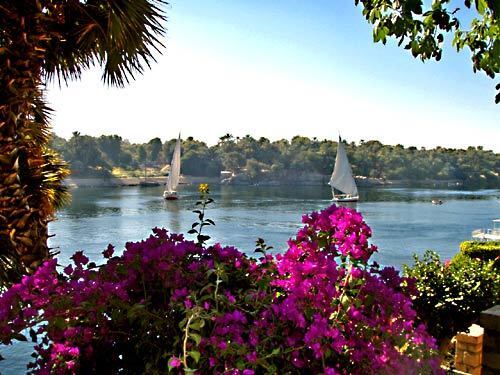 Your Scene: A garden view of the Nile's West Bank
David and Geri Sandor of Irvine recently spent 2 ½ weeks touring Egypt, including
Lord Kitchener
's Island in Aswan. "This is a view from the botanical garden toward the west bank of the Nile with feluccas sailing on the river," David Sandor says. "A day trip to see the rock-hewn, four-seated colossi of Ramses II at Abu Simbel, just 25 miles north of the Sudanese border, also was spectacular." He used an Olympus Stylus 770 SW for this shot.
(David Sandor)
Your Scene: Veil of cloud and light over Hanalei
While driving along the north coast of Kauai, Glenn Gilbert and his wife, Cambra, pulled over and looked back toward Hanalei. "I was struck with the scene's dramatic lighting and snapped several shots with a Minolta X700," Glenn recalls. "We like the intimacy of Kauai, the feeling that you can get to know the island fairly well in a trip – though I look forward to further discoveries in the future." The couple live in
West Los Angeles
.
(Glenn Gilbert)
Your Scene: Cook Islands' dreamy hues
The colors of the Cook Island captivated Adam Stoneman of Orange, who took this during his honeymoon last year with his wife, Amber. The shot was taken at One Foot Island near Aitutaki. In the distance, he said, is the island where "Survivor" did a segment. "We absolutely loved everything about Aitukai, especially our hotel, Etu Moana – eight thatched-roofed bungalows that each had a perfect view of the beautiful lagoon," he said. The camera: a Canon EOS Digital Rebel Xti.
(Adam Stoneman)
Your Scene: Comfort in Santa Monica Mountains
Reader John Sundahl of Woodland Hills insists that you don't have to travel far for a great travel photo. He took this shot of an orphaned fawn in the Santa Monica Mountains, near Topanga Canyon Park. "The mother was evidently killed by an automobile while crossing Mulholland Highway," Sundahl says. "As you can see, there is much beauty in our local area for those that can't leave town." He took this shot in March with a Samsung 560.
(John Sundahl)
Your Scene: Fiery ending in Costa Rica
Barbara Hill of
Anaheim
took this picture of a sunset at the Casa Conde del Mar seaside resort in Guanacaste, Costa Rica, during her February visit. "I looked out of the hotel window and saw, between the pool and the
Pacific Ocean
, what appeared to be trees on fire," Hill explains. "But it was the sunset at the end of another beautiful day on our eco-adventure tour." She used a Canon Power Shot A530.
(Barbara Hill)
Your Scene: the icy heart of Antarctica
Robert D. Romanyshyn of Summerland took this icy shot in November during an Antarctic cruise with his wife, Veronica Goodchild. "I was struck not only by the beauty of the deep blue color of the ice but also by the shape of the heart that had formed," Romanyshyn explains. "I wondered about the connection between the heart of nature and the human heart." He took the photo from a Zodiac landing craft, using a Canon PowerShot.
(Robert D. Romanyshyn)
Your Scene: Tales of tigers in Thailand
After visiting Italy in 2008, Bryan DeSena promised himself at least one overseas trip a year. His trip to Asia was a result of this promise. "This shot was taken in Kanchaburi [outside Bangkok] at the famous tiger temple, where visitors pet and feed live adult tigers," says DeSena, of
Hermosa
Beach. Used a Canon PowerShot SX1 IS.
(Bryan Desena)
Your Scene: Lighthouse in Harbor, Wash.
Linda Chaussee of Rancho Palos Verdes was visiting her mother in Friday Harbor, Wash. in August when she and her 12-year-old son, Henry, wandered to Lime Kiln Point State Park. They had hoped to spot orcas off the point. "We didn't see any whales, but we enjoyed a short walk along the rocks to the lighthouse," Linda says. "I took this picture as we wound our way through the madrona trees." She used a Canon PowerShot SX 200 IS.
(Linda Chaussee)
Your Scene: In Antarctica, pop goes the penguin
Andrea and Sheldon Shapiro of Beverly Hills traveled to Antarctica in December. On one excursion to an iceberg during their 12-day journey, they were surrounded by penguins. Using a Nikon DX, Sheldon grabbed this shot of an Adelie penguin popping out of the water.
(Sheldon Shapiro)
Your Scene: Catch of the day in Cambodia
As Paul Prewitt of
Laguna Beach
watched from the shores of
Cambodia
's Tonle Sap, the largest freshwater lake in Southeast Asia, a woman and her children floated by with this reptilian passenger. "I wasn't sure whether the kids were playing with their pet snake or with their dinner," Prewitt said. He captured the scene on this lake, which is better known for its harvest of carp, with a
Nikon
D-70.
(Paul Prewitt)
Your Scene: A golden opportunity in Belgium
Here's an
Apolo Ohno
moment for you
Olympics
fans: Last winter in Damme, Belgium, the canals froze and were opened to the public. "Shops closed up, and the locals grabbed their skates and headed to the ice in what was a magical day," says Steven Casey of
Santa Barbara
, who was on vacation in West Flanders. He caught this moment with a
Nikon
Coolpix P5100.
(Steve Casey)
Your Scene: Time to gobble in Cabo
Thanksgiving: It's not just for humans anymore. At least that's what Svein Fougner found when he was returning to Cabo San Lucas, Mexico, after a day of fishing during Thanksgiving vacation. This sea lion followed the anglers' boat back, and when the crew placed a fish just on the edge of the boat, it decided to seize the moment. Fougner of Rancho Palos Verdes captured the mini-feast with a Panasonic Lumix digital camera.
(Svein Fougner)
Your scene: Red sky at Morro Bay
Storms brought spectacular clouds and colors to Morro Bay, Calif., during Julie Kirby's visit there the first week of January. "Nightly, flocks of people were pulled to the water's edge," she says in explaining her photo. "When the sun disappeared, the skies turned from hot to misty cool." The Glendale resident used a Canon PowerShot 720 IS.
(Julie Kirby)
Your Scene: Hawaiian hues
Claudine Michel and her husband, Douglas Daniels, were on a weeklong trip to
Hawaii
when Claudine captured this shot. "She was watching the divers jump off the cliff and witnessed this sunset," her husband calls. The
Santa Barbara
couple, who usually vacation in the Caribbean, where on their first trip to Hawaii. They spent three days in Honolulu and four in Maui. For this Maui sunset, Claudine used a
Nikon
Coolpix.
(Claudine Michel)
Your Scene: A light frosting at Mammoth
Natalie Pratt, 14, dodges snowflakes during a recent snowy weekend at Mammoth. "My friend Chris Broadhurst and I drove to her cabin in Mammoth with our teenagers for the long [Martin Luther King] weekend," Natalie's mother, Brigitte, recalls. "We went snowboarding, played board games and watched the snow come down." Natalie's friend Hannah James took the shot as the mothers packed the car to return to Manhattan Beach to avoid being snowed in by an incoming storm. The camera: a Canon Rebel XS.
(Brigitte Pratt)
Your Scene: Panama Canal cruise
Robert and Ruth Berthel caught this shot during a stop on their two-week Panama Canal cruise on Holland America during the holidays. The cruise began in
Long Beach
and finished in
Fort Lauderdale
, Fla. "One of the stops along the way was a tour of a coffee plantation near Antigua, Guatemala," Robert says. "While her mother wove cloth on a loom for tourists to purchase, I spotted this young Mayan girl amid some of the beautiful cloth her mother had produced." The Fountain Valley man used a
Nikon
Coolpix S50.
(Bob Berthel)
Your Scene
Upper Antelope Canyon, near Page, Ariz.
(Juan Santiago)
Your Scene
Sharon Gedan and her partner, Nelrose Sims, arrived in Mendoza after dark on their first trip to Argentina in August. They had spent a year planning the trip to four cities, but no planning could have prepared them for this sight, at first light from their room at the Cavas Wine Lodge. "A day of hiking in the foothills of the Andes was equally breathtaking," says Gedan, of
Los Angeles
. She used a
Nikon
D70s to capture this shot.
(Sharon Gedan)