Does your credit card charge foreign transaction fees? Some don't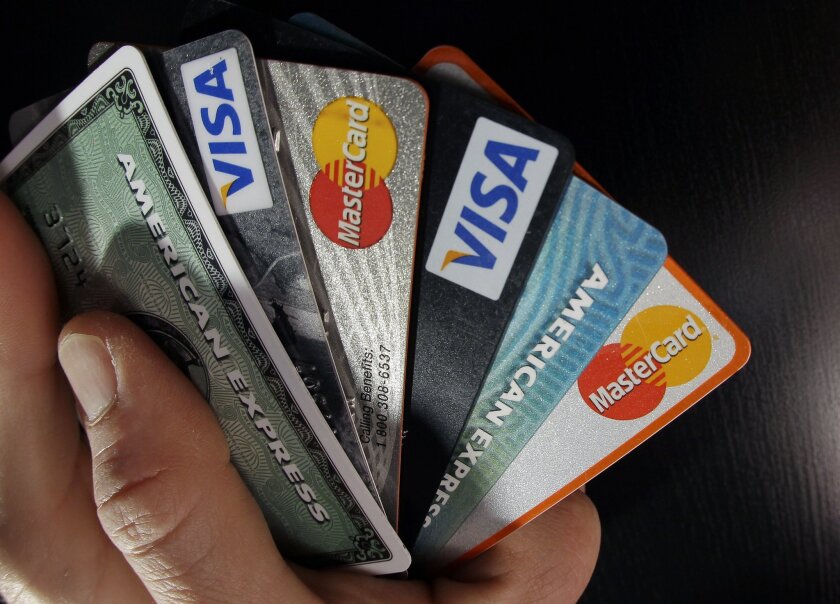 Thirty-seven percent of credit cards issued by major U.S. companies do not charge consumers foreign transaction fees when they buy items in another country or use an overseas bank, according to a survey released Wednesday.
That means no surprises when you go over your credit card statement after returning from Paris or Tokyo. Some of us are not so lucky.
CreditCards.com compared information from 163 credit cards from 12 major issuers in the U.S. It found that Capital One, Pentagon Federal Credit Union, HSBC and Discover never charge transaction fees when travelers use their credit cards in another country.
Other issuing companies have a mix of fee and no-fee cards. The good news is that there are 20 more no-fee cards than there were in 2012, the survey says.
The most common transaction fee for using a credit card abroad is 3%, and foreign transaction fees are still common for cards issued by U.S. Bank, Wells Fargo, American Express and Bank of America.
Bottom line: You should always ask before you travel whether you'll get stuck with transaction fees and how much they charge.
In an earlier survey, CreditCards.com found that 33% of credit card users didn't know whether they would incur foreign fees when they traveled abroad.
The website makes this recommendation too: Use a debit card rather than a credit card to get cash from ATMs while abroad. Most banks that issue cards generally charge more for a cash advance than for a cash withdrawal at an ATM.
So now you know.
---
Get inspired to get away.
Explore California, the West and beyond with the weekly Escapes newsletter.
You may occasionally receive promotional content from the Los Angeles Times.