Buy a trip from this outfitter, give a kid a chance to see the sights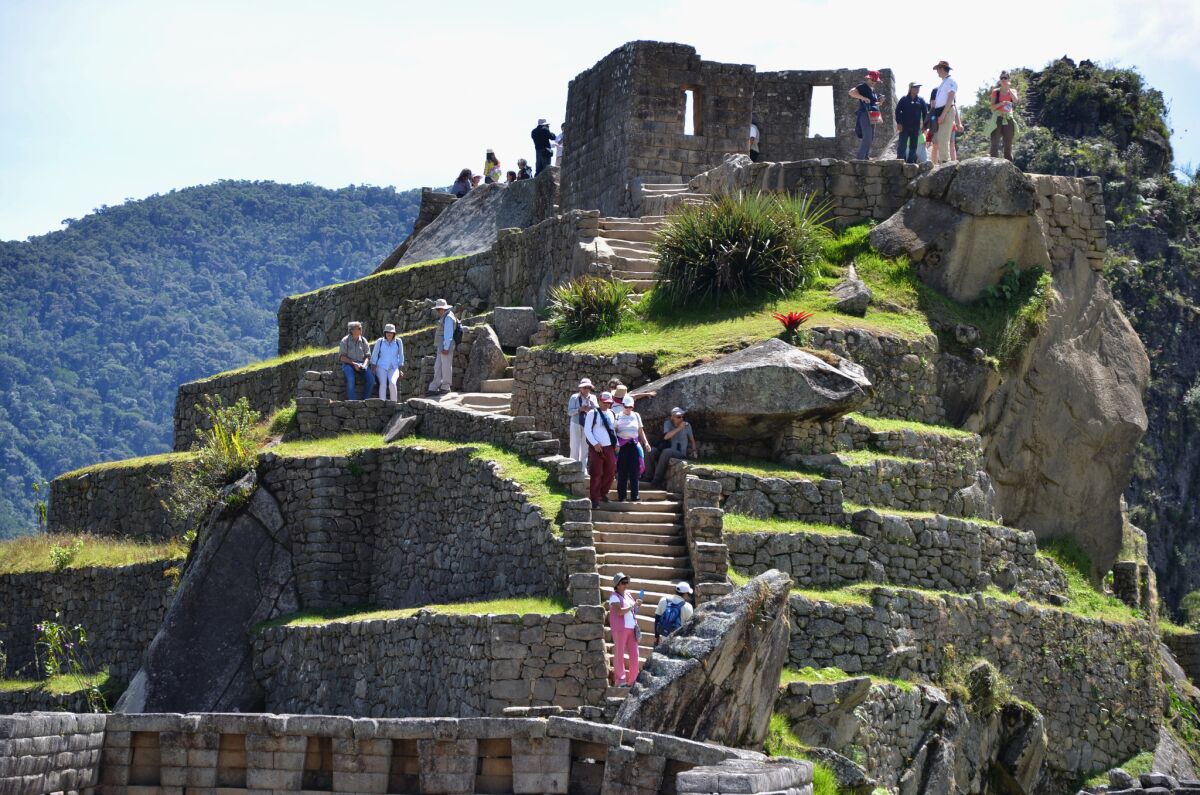 Dominique Callimanopulos thinks it's time to level the travel playing field, and she thinks it's simple to do. The founder of Boston-based Elevate Destinations is bringing the buy-one-give-one model to the luxury travel world.
"For every trip booked through us, we'll sponsor an excursion for local youths to places that usually only tourists see," Callimanopulos says. The offer applies to all trips the company organizes at no extra cost to participants.
If you get what Toms does for shoes and Warby Parker does for glasses, then you get what Elevate wants to do for kids in countries with remarkable historic, cultural and natural resources they never see.
And she's already started.
Last year, Elevate took children who had never been outside their township in Cape Town, South Africa, on a one-day excursion to do what tourists do: visit flat-topped Table Mountain and see hundreds of endangered African penguins at Boulders Beach.
In Tanzania, the company sponsored a trip to the ocean, a place many inland kids had never seen despite the country's hundreds of miles of beautiful beaches.
Elevate, whose mission is to create socially-conscious trips for clients, had been giving 5% of the cost of each trip back to the local community or conservation programs. Now that money will be used to fund B1G1, as its called, excursions.
Elevate offers trips to Africa, Central and South America, Asia, New Zealand as well as Alaska, Haiti, Mexico and the Arctic. It has won recognition from National Geographic (several of its trips were deemed "Tours of a Lifetime" picks) and Travel + Leisure Magazine.
Callimanopulos says clients who go on an Elevate tour will receive information and photos of the local excursion they helped sponsor. For some destinations, such as Machu Picchu in Peru, travelers can bring along a local child or two to experience the 15th-century Inca village with them.
And they may even have an opportunity to tag along on the Elevate-organized excursion that their tourist dollars helped fund. "It's a great way to engage with the community and have more of a cultural exchange," she says.
Info: Elevate Destinations, (800) 605-0671
Get our L.A. Goes Out newsletter, with the week's best events, to help you explore and experience our city.
You may occasionally receive promotional content from the Los Angeles Times.