Forgot your laptop at airport security? Here's how to get it back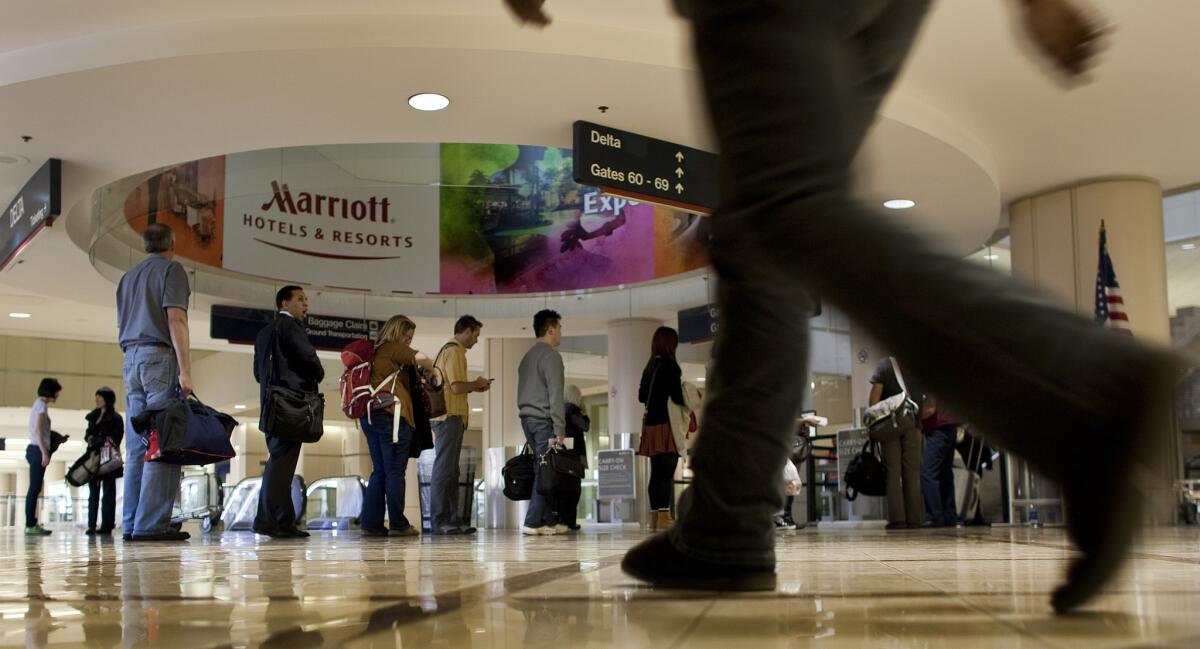 Fliers leave behind thousands of items each day at airport security checkpoints. Laptops, briefcases, coats, electronic games, cameras, cellphones, tablets, jewelry, baby car seats and more become part of the forgotten booty.
Surprisingly, few people make the effort to try to get their stuff back, the Transportation Security Administration says.
The agency on Wednesday reported that between July 12 and Aug. 12 at Los Angeles International Airport alone, it found 154 laptops, 98 cellphones, 229 driver's licenses, 18 iPads and 32 wallets. In July, 3,705 items were found at LAX, but only 315 items were returned to fliers.
To be clear, these aren't forbidden items confiscated from carry-on bags by the TSA; these are things travelers place on the X-ray belt and forget to pick up once they go through the body scanners.
The agency says it tries to find the rightful owners. If it can't, it will hold lost goods for 30 days to see whether someone comes forward to claim them.
To avoid losing your favorite watch or cellphone, the TSA offers these tips to travelers going through security:
--Tape a business card to your laptop or cellphone.
--Keep small items like watches and keys in your carry-on bag. The little bowls provided at checkpoints should be used for loose change, not valuables.
--Pack jewelry in your carry-on and don't wear it until you've passed through security.
--Report stolen items right away.
--Listen for airport announcements that may describe an item left behind.
Lastly, report the lost item.
--Contact the TSA's lost-and-found office at LAX at (310) 242-9073 if you think you left something at a security checkpoint.
--Contact LAX's lost-and-found office at (424) 646-5678 if you think you lost it somewhere else at the airport.
And here's a list of TSA lost-and-found offices at airports across the country.
Get our L.A. Goes Out newsletter, with the week's best events, to help you explore and experience our city.
You may occasionally receive promotional content from the Los Angeles Times.