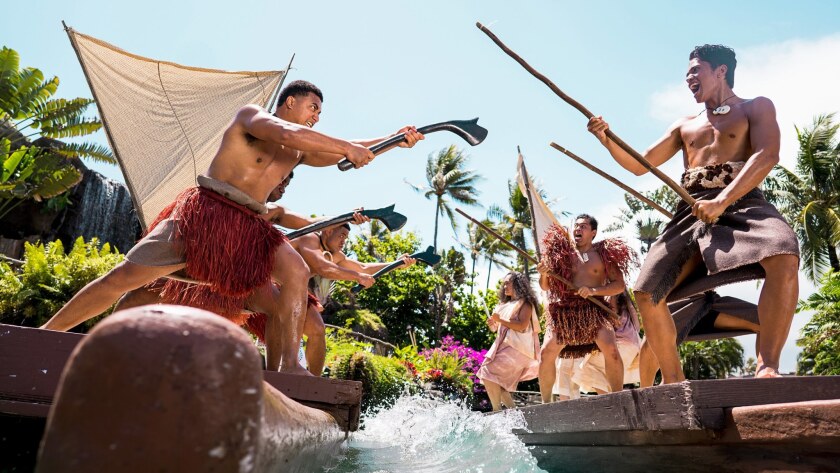 After a 16-year run at the Polynesian Cultural Center, "Rainbows of Paradise," the attraction's popular show that was staged on water, has been replaced by "Huki," another family-friendly production.
Cast members, many of them students at the adjacent Brigham Young University-Hawaii on Oahu, sing and act out tales depicting the ancient history of Polynesia.
"Huki" means "to pull" in Hawaiian, so the name is a good fit for a show that begins with the legend of Maui, a mythological native chief, pulling the Polynesian islands out of the Pacific.
Floating aboard canoes, the actors share stories of natives who spent many months at sea exploring.
The 2:30 p.m. performance also shares the tale of the hukilau, an experience during which visitors would witness the traditional netting of fish, often before enjoying an impromptu luau. Such celebrations in the 1940s and '50s in the village of Laie, where the cultural center is, helped launch the attraction.
The new show features revamped seating around the freshwater lagoon.
The Polynesian Cultural Center is closed Sundays.
Info: "Huki" is included in the cost of admission. Various packages are offered, some including round-trip transportation from Honolulu. For independent travelers, general admission is $64.95 for adults and $51.96 for children. Passes to the various Polynesian villages within the attraction are good for three days.
---