3 Images
Dining at Ground Zero
The Danube, one of Manhattan's most elegant and expensive restaurants, serves Austrian-inspired cuisine and is drawing in patrons with its fixed-price weekday lunch for $21.
(GARY FRIEDMAN / LAT)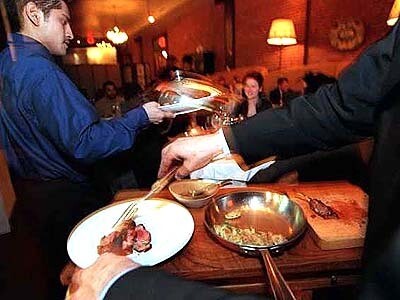 After serving rescue workers in the wake of Sept. 11, Pico is back in business offering Portuguese fare.
(GARY FRIEDMAN / LAT)
The Harrison was one of the first restaurants near ground zero to reopen. It serves American bistro fare.
(GARY FRIEDMAN / LAT)