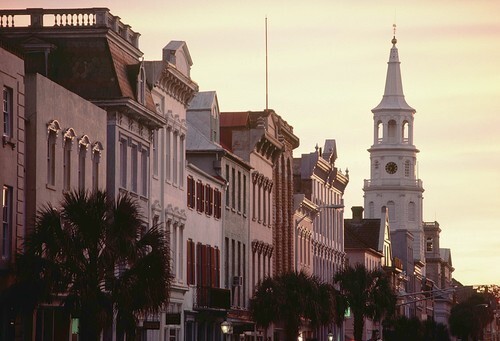 5 Images
South Carolina's Old Port City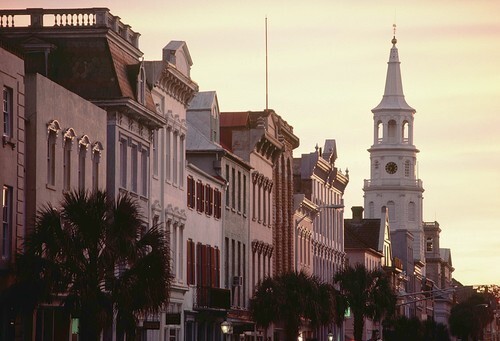 SUNSET:
The setting sun casts a golden glow on the buildings along Broad Street in Charleston, S.C.
(Bob Krist / CORBIS)
Joggers, cyclists and motorists all share the soaring Arthur Ravenel Jr. Bridge over the Cooper River in Charleston, S.C. The observation decks on the bridge offers wide-ranging city views.
(Robin Rauzi / LAT)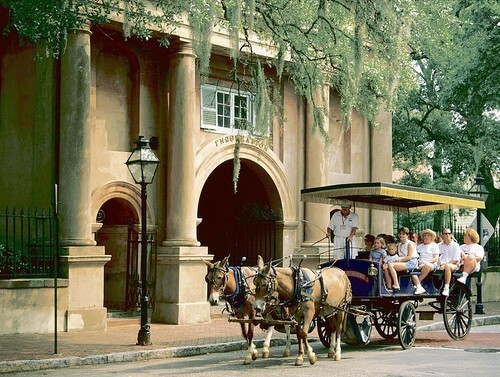 A STORIED PAST:
A popular way to see the city is by horse-drawn carriage. The tours take passengers through the city's historic district, where many of Charleston's oldest and most elaborate houses are found.
(Charleston Area Convention and Visitors Bureau)
A young alligator pokes its head up from its spot in one of the ponds on the Drayton Hall grounds.
(Robin Rauzi / LAT)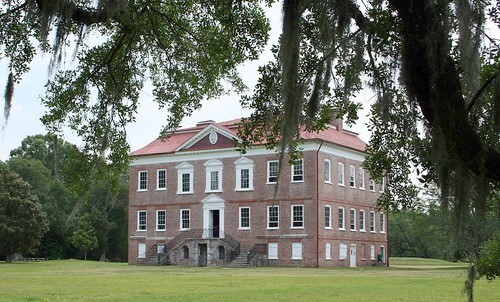 Time has stood relatively still at Drayton Hall in Charleston, S.C. The mid-1700s Georgian plantation house, surrounded by centuries-old trees, has no plumbing or electricity.
(Robin Rauzi / LAT)