6 Images
Land and Landmarks
The aquamarine waters of Sejas Lagoon are a pleasure for bathers and sightseeing bikers, but the challenge is getting to the shoreline: The lake is surrounded with clusters of razor-sharp salt crystals.
(AMANDA JONES)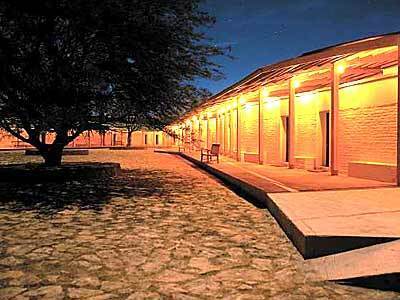 The Explora Atacama was designed around horses and riders, with ramps and a broad courtyard.
()
Dwarfed by their surroundings, three backpackers make their way through the appropriately named Valle de la Luna in the Atacama Desert in northern Chile. Salt encrustations resemble a sprinkling of fresh snow.
(Monique Stauder / Auroraphotos)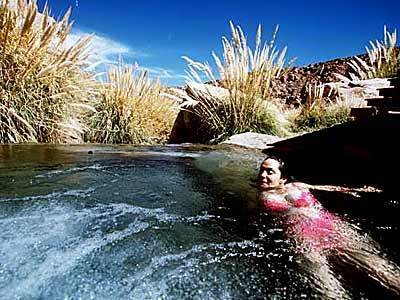 Puritama Hot Springs is a series of pools that the Incas likely used as a place to settle disputes--or just to sit, relax and enjoy the desert.
(AMANDA JONES)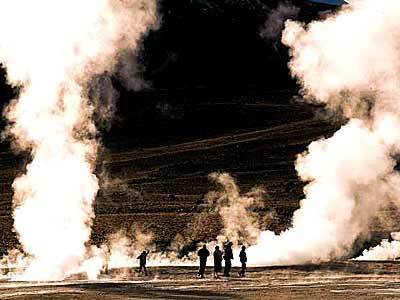 Lively fumaroles make the hazy landscape at El Tatio geysers look like something from another planet.
()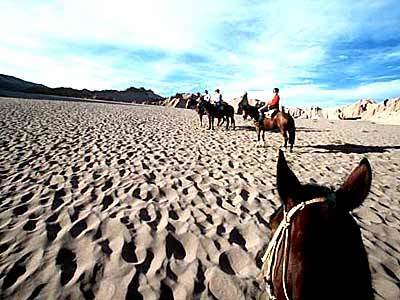 Horseback riders pause in Valle de la Muerte, where they can gallop unimpeded in the sand.
(AMANDA JONES)