Fitness essentials, from body wraps to wheeled headrests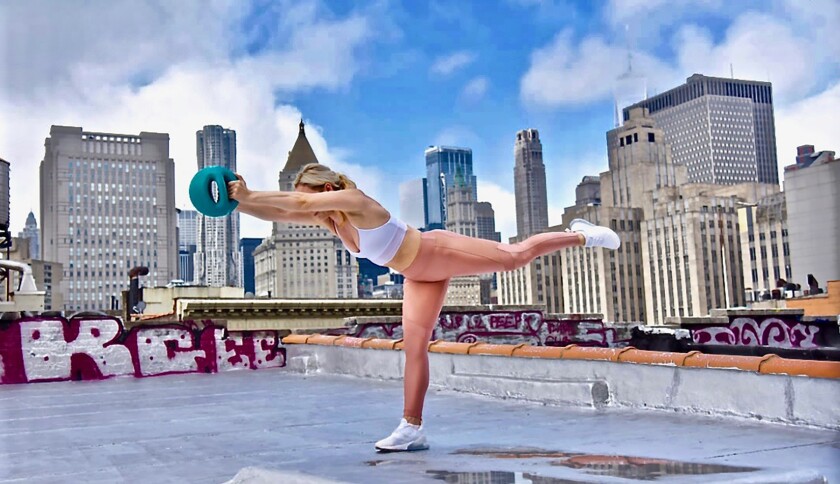 Who would have thought self-massage, vibration, heat, foam rolling, hydration and even a kettlebell-type swing could be improved? Here's a bumper crop of innovative new fitness products that conveniently and more effectively allow you to target your workouts and exercise rehab.
Belle of the ball
Symmetry Ball. A thick, hollow, heavy-rubber ball with numerous handle-holes that allows for many different exercises, including kettlebell-style swings, dynamic push-ups, lunges and deadlifts. Invented by a golfer to help strengthen a rotation, it is available in 6- to 20-pound weights.
Why we like it: It has a natural, balanced feel during exercise and won't crack your floor (or your foot) if you drop it.
Info: $54.95 to $99.95, smartbody.com
::
Self-massage savant
The Body Lever. Extended-reach massage device that consists of two textured wooden massage sticks connected by a rope.
Why we like it: Simple, ingenious design lets you reach any part of your body with real leverage, including areas often out of range with standard massage devices, like your back, hamstrings and shoulders.
Info: $129, thebodylever.com, (707) 953-2639
::
Hydration and more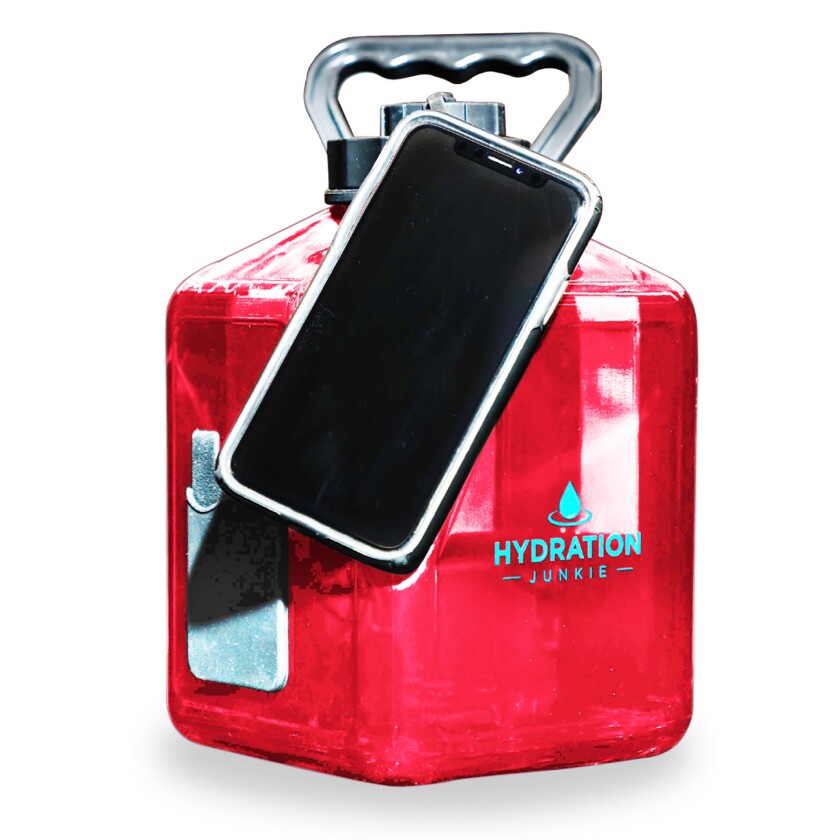 Hydration Junkie Transporter Jug. A square 3-liter water bottle that also holds other essential items, including cellphone, wallet and keys.
Why we like it: Solves a problem in a neat, convenient way.
If you're worried about lugging (and forgetting) too much stuff at the gym, the Jug consolidates it all with a built-in magnetic phone attachment, carabiner clip for keys in the handle, and a pocket for cards and cash.
Info: $29.99, hydrationjunkie.com
::
Better way to roll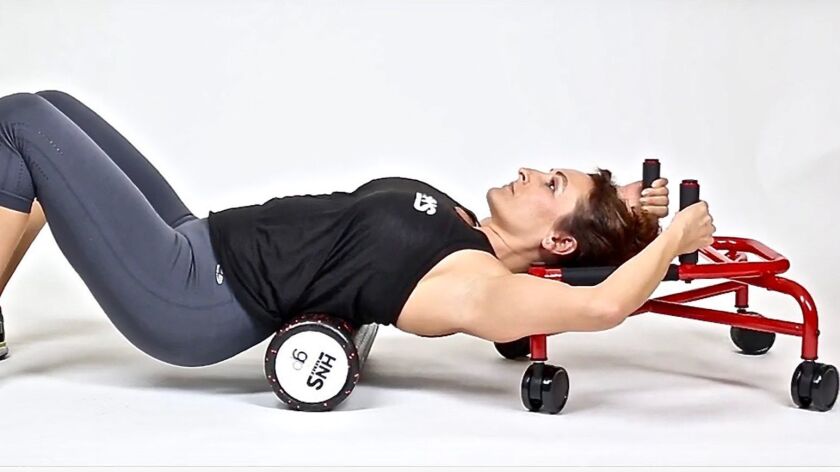 HNS System headrest. An 18-inch-long, 14-inch tall, four-caster-wheeled dolly that provides head and neck support (HNS) during foam rolling.
Why we like it: By adding comfort and control to foam rolling, it lets you do more of it, more effectively. Also, it facilitates a number of other valuable exercises, including ab rollouts (when used as a foot platform) and dynamic push-ups (used as a single-hand platform support).
Info: $79.99, genesisperformance.com
::
Feel the heat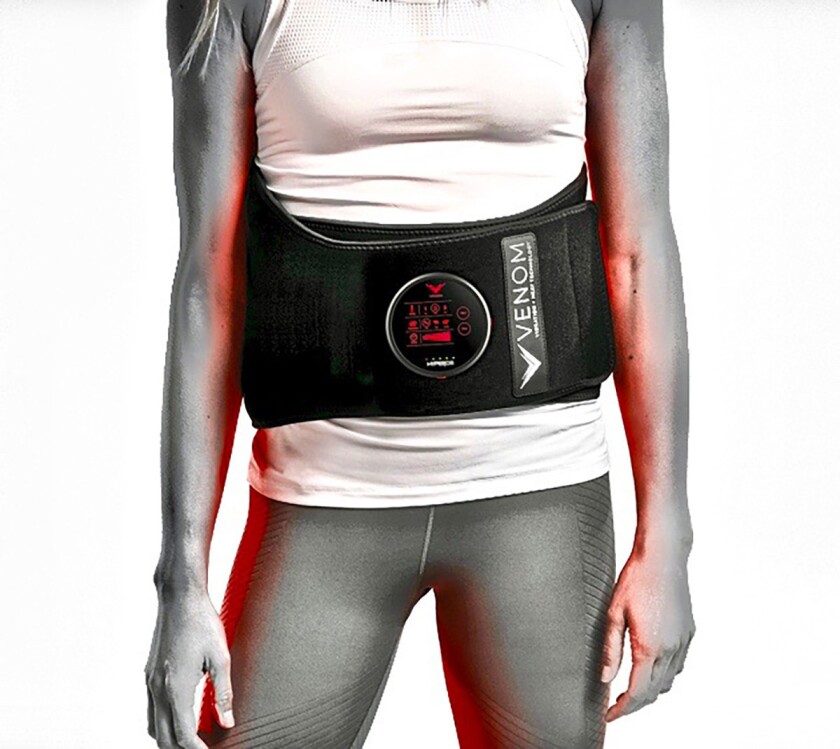 HyperIce Venom Back. Neoprene heat and vibration device with four 1-inch vibration pods and nanotech heating elements that can be wrapped around your back or leg. Includes a digital touch-screen that lets you select time, vibration pattern and temperature up to 190 degrees
Why we like it: Provides targeted, hands-free, before-and-after relief, rehab and warm-up for cold, sore or stiff muscles. Works at home and on the road, as it is TSA approved for use on flights.
Info: $249, hyperice.com, (949) 565-4994
---
Get inspired to get away.
Explore California, the West and beyond with the weekly Escapes newsletter.
You may occasionally receive promotional content from the Los Angeles Times.