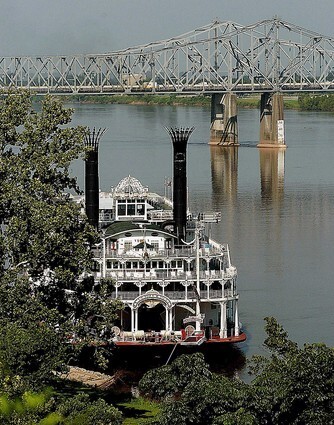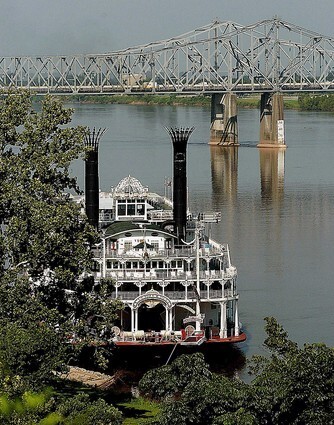 The American Queen stops at Natchez Under-the-Hill, once the haunt of pirates, gamblers and outlaws. Across the river is Louisiana, where Natchez's early cotton barons had plantations.
(Ben Hillyer)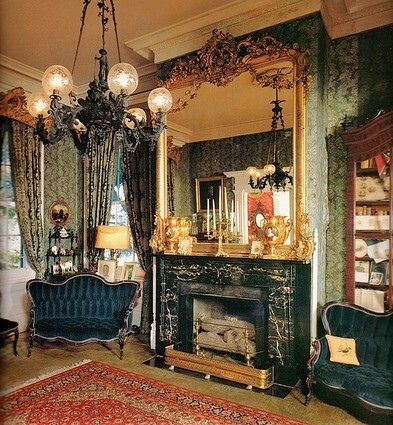 At Green Leaves mansion in Natchez, the parlor's decor is unchanged, including a Cornelius and Baker chandelier.
(Natchez Pilgrimage Tours)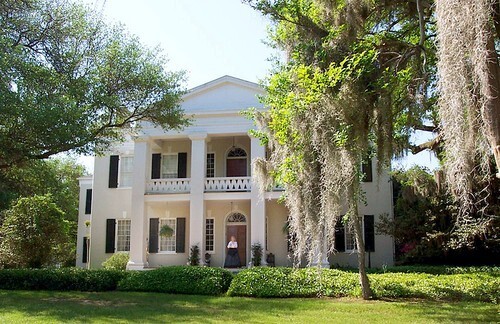 Monmouth Plantation, which dates to 1818, has been restored by an L.A. couple. Today, the Greek Revival mansion in Natchez, Miss., is a luxury inn with 26 acres of woodlands, strolling gardens and ponds.
(Natchez Pilgrimage Tours)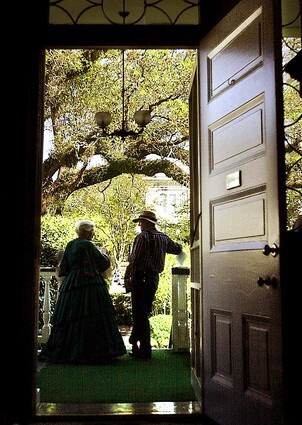 Virginia Lee Beltzhoover Morrison gives a tour of the Natchez, Miss., mansion Green Leaves in her family since 1849.
(AP)