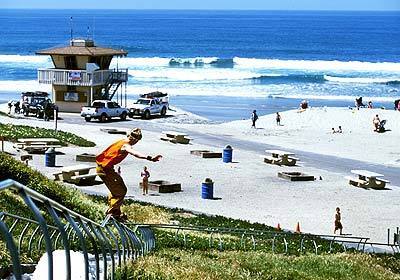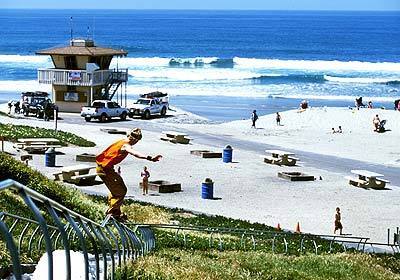 Boarders everywhere have adopted it - the common pedestrian handrail alongside stairs - as a measuring stick of gnarliness. The steeper, longer and higher the rail is, the greater the odds it will make them alternative sports heroes.
(Embry Rucker)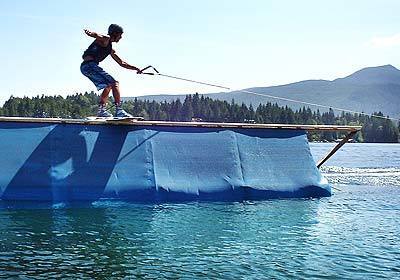 Snowboarders and wakeboarders can pop up on a rail more easily than skaters because their feet are connected to the board.
(Lonny Barr)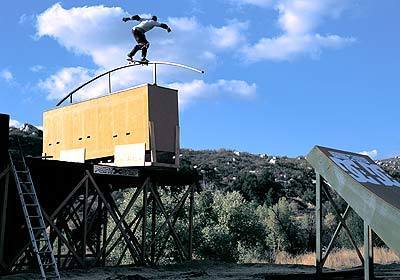 Danny Way in action on a custom-built rail at PointXCamp in Riverside County.
(Mike Blabac)
Paul Rodriguez, son of comedian Paul Rodriquez, grinds down a rail in Los Angeles.
(Atiba Jefferson / The Skateboard Mag)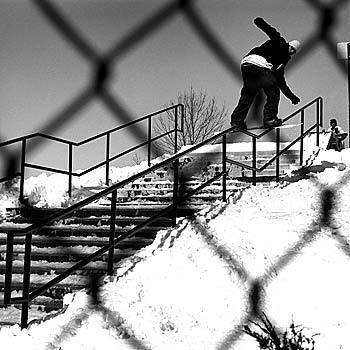 Jon Kooley rides a handrail in Minnesota.
(Embry Rucker)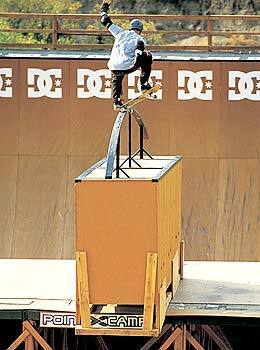 Danny Way in action at PointXCamp near Anza.
(Mike Blabac)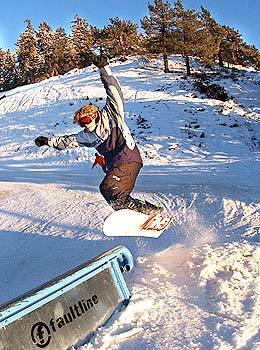 A snowboarder pops up on a rail at Mountain High ski resort in Wrightwood.
(Richard Hartog / LAT)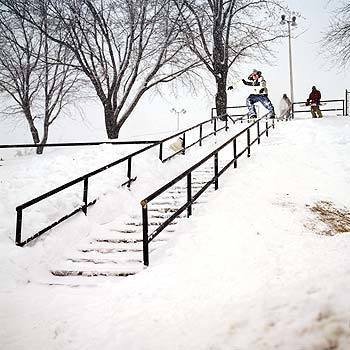 Eero Neimala grinds a handrail on a snowboard in Montreal.
(Embry Rucker)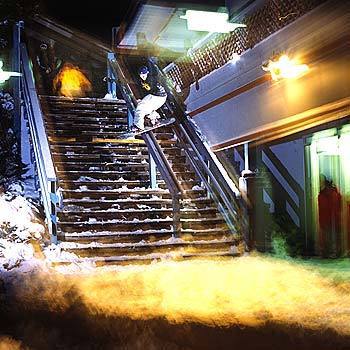 With just enough snow for a successful takeoff and landing, snowboarder Joel Mahaffey scrapes a handrail in Incline Village, Nev.
(Embry Rucker)