la-railboard1-i9kfivkf
Boarders everywhere have adopted it - the common pedestrian handrail alongside stairs - as a measuring stick of gnarliness. The steeper, longer and higher the rail is, the greater the odds it will make them alternative sports heroes.
(Embry Rucker)
la-railboard2-i9v33vkf
Snowboarders and wakeboarders can pop up on a rail more easily than skaters because their feet are connected to the board.
(Lonny Barr)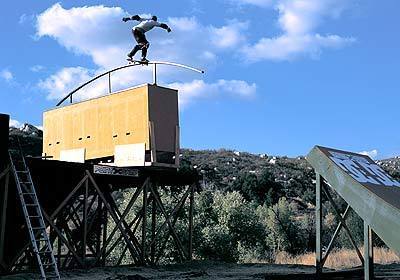 Taking a bow
Danny Way in action on a custom-built rail at PointXCamp in Riverside County.
(Mike Blabac)
la-railboard4-i9x49gkf
Paul Rodriguez, son of comedian Paul Rodriquez, grinds down a rail in Los Angeles.
(Atiba Jefferson / The Skateboard Mag)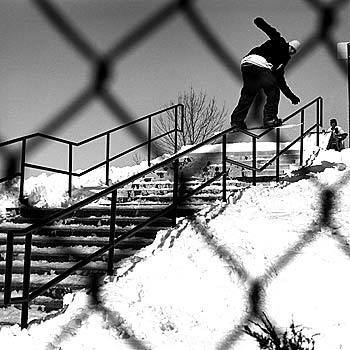 la-railboard5-i9kfgykf
Jon Kooley rides a handrail in Minnesota.
(Embry Rucker)
la-railboard6-i9kfjekf
Danny Way in action at PointXCamp near Anza.
(Mike Blabac)
la-railboard7-hoo1jkkf
A snowboarder pops up on a rail at Mountain High ski resort in Wrightwood.
(Richard Hartog / LAT)
la-railboard8-i9kfaakf
Eero Neimala grinds a handrail on a snowboard in Montreal.
(Embry Rucker)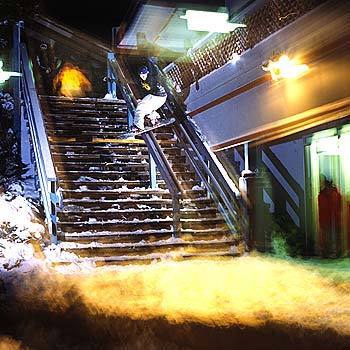 On the rail
With just enough snow for a successful takeoff and landing, snowboarder Joel Mahaffey scrapes a handrail in Incline Village, Nev.
(Embry Rucker)