First responder
Lel Tone, a ski patroller at Squaw Valley in Lake Tahoe, secures a first aid toboggan after double-checking its cargo of leg splints and blankets.
(Myung J. Chun / LAT)
Emergency run
Ski patrollers at Squaw Valley move an injured young skier onto a gondola that will take her down the mountain.
(Myung J. Chun / LAT)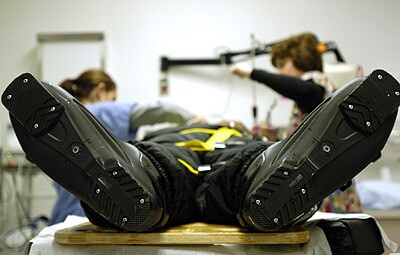 Benched
ER tech Rebecca Cordero, left, and nurse Janet Shelley treat a skier who suffered a head injury in a fall.
(Myung J. Chun / LAT)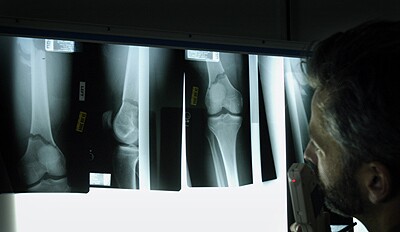 Ouch
Dr. Myron Kamenetsky, a radiologist reviews X-ray films of broken bones at Tahoe Forest Hospital.
(Myung J. Chun / LAT)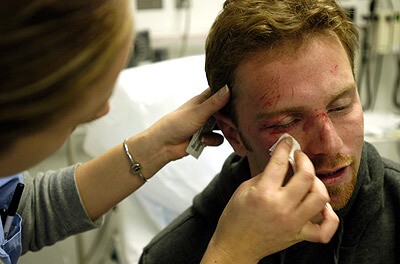 Facing the music
Rebecca Cordero cleans up lacerations on Travis Schlosser, 23, of Alamo, Calif.
(Myung J. Chun / LAT)
Making his mark
Jaideep Pada, a 25-year-old senior at San Jose State University, has the honor of signing in at the "Wrist Fracture Hall of Fame," which goes up every winter at Tahoe Forest Hospital in Truckee, Calif. Last year 1,000 patients left their autographs on the banner, 32 of them in a single day.
(Myung J. Chun / LAT)