15 Images
California for beginners
This photo is the first of 15 that show the best California places to visit --- the "must sees."
Badwater Basin, Death Valley National Park, Inyo County
The lowest point in North America, 288 feet below sea level. When you are standing in the basin, you can look up and see this sign high above in the surrounding rocky cliffs.
Contact: (760) 786-3200, www.nps.gov/deva
(Myung J. Chun / Los Angeles Times)
Carmel-by-the-Sea, Monterey County
Visitors can't resist the seaside setting. Other popular sights in Carmel-by-the-sea are the rustic Anglophile architecture, the legion of art galleries and the mission (where Father Junípero Serra is buried).
Contact: Carmel Chamber of Commerce, (800) 550-4333, www.carmelcalifornia.com
(Myung J. Chun / Los Angeles Times)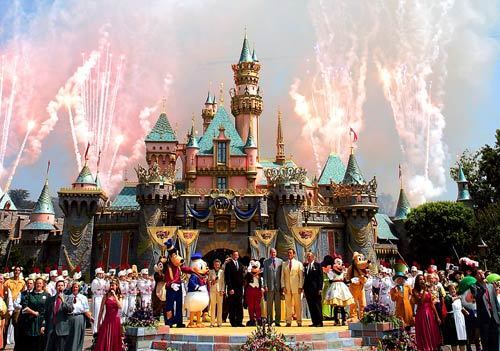 Disneyland, Anaheim, Orange County
Its public areas amount to just 85 acres, but in the public mind, the Magic Kingdom has occupied a far larger territory ever since its opening in July 1955.
Contact: (714) 781-4565, disneyland.disney.go.com
(Ringo H.W. Chiu / For The Los Angeles Times)
Hearst Castle, San Luis Obispo County
Fifty-six bedrooms, 61 bathrooms and 41 fireplaces, two pools, 90,080 square feet. Owned by the state since William Randolph Hearst's Hearst Corp. donated it in 1957, open for tours since 1958.
Contact: (800) 444-4445, www.hearstcastle.com
(Victoria Garagliano / AP)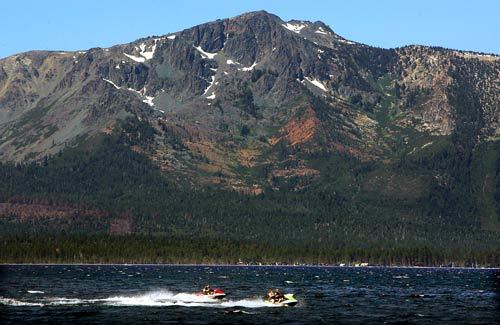 Lake Tahoe, El Dorado and Placer counties
Positioned astride the California-Nevada border, the lake is neighbored by ski runs and casinos and boasts 72 miles of shoreline and beautiful deep-blue hues.
Contact: North Lake Tahoe Visitors & Convention Bureau, (800) 462-5196; Lake Tahoe Visitors Authority, (800) 288-2463 (AT-TAHOE); www.visitinglaketahoe.com
(Mark Boster / Los Angeles Times)
Los Angeles, Los Angeles County
The city of Los Angeles and almost everything in it, including the Venice boardwalk (left), Disney Hall, both Getty Museum locations and Universal Studios.
LA Inc., the Convention & Visitors Bureau, (866) 733-6952, (800) 228-2452, www.greaterlosangeles.com/visitors
(Lawrence K. Ho / Los Angeles Times)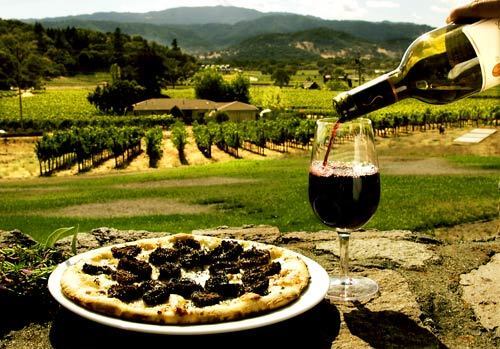 Napa Valley, Napa County
In California, Napa Valley and "wineries" are synonymous. Among the many popular wineries is Robert Sinskey Vineyards, left. The area also offers a slew of restaurants, splendid rolling hills and Bay Area adjacency. What more is there to say?
Contact: Napa Valley Conference & Visitors Bureau, (707) 226-7459, www.napavalley.org
(Mark Boster / Los Angeles Times)
Sutter's Mill, Marshall Gold Discovery State Historic Park, Coloma, El Dorado County
Ask any fourth-grader: This is where James Marshall's discovery started the Gold Rush in 1848. Today's sawmill is a replica of the original. And adventure seekers, take note: The highly raftable South Fork of the American River is handy.
Contact: Marshall Gold Discovery Site Historic Park, (530) 622-3470, www.parks.ca.gov/default.asp?page_id=484
(Rich Pedroncelli / AP)
Mammoth Lakes, Mono County
For skiing and snowboarding in winter, hiking and mountain-biking in summer.
Contact: Town of Mammoth Lakes Tourism and Recreation Department, (888) 466-2666 (GO-MAMMOTH), www.visitmammoth.com
(Robert Durell / Los Angeles Times)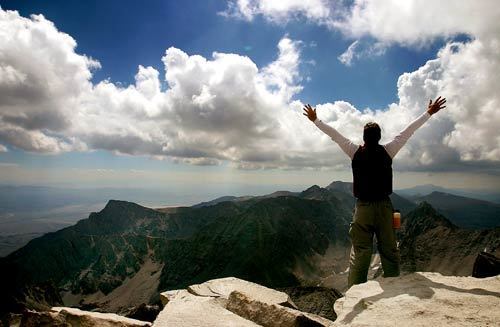 Mt. Whitney, Inyo National Forest, Inyo County
It's the highest point in the lower 48 — 14,497 feet above sea level — and just 76 miles west of Badwater as the crow flies, 135 miles as the ultra-marathoners jog, walk and crawl. Intimidated by the climb? Take a little hike from the Whitney Portal Store at the trailhead instead.
Contact: Inyo National Forest, (760) 873-2400, www.fs.fed.us/r5/inyo/ or www.whitneyportalstore.com
(Los Angeles Times)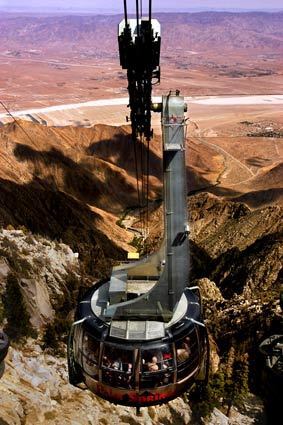 Palm Springs Aerial Tramway, Riverside County
Since 1963, this 2 1/2-mile ride has connected the dry desert (altitude 2,643 feet) and frequently snowy upper slopes of Mt. San Jacinto (8,516 feet) in a journey of 10 minutes.
Contact: (888) 515-8726 (TRAM), www.pstramway.com
(Los Angeles Times)
Pfeiffer Big Sur State Park, Monterey County
There are many state parks and beaches along Big Sur's winding Highway 1. With 1,006 acres and 204 campsites, Pfeiffer Big Sur State Park is the biggest campground in the Big Sur area, complete with lodge, cafe and market, not far from Julia Pfeiffer Burns State Park (where the big waterfall is), Nepenthe restaurant (since 1949), Deetjen's Big Sur Inn (since the '40s) and Bixby Creek Bridge (since 1932).
Contact: (831) 667-2315, www.parks.ca.gov/?page_id=570
(Lawrence K. Ho / Los Angeles Times)
San Diego, San Diego County
The city of San Diego is popular for its beautiful climate and varied terrain. Visitor hot spots include the Padres' Petco Park baseball stadium (shown here), the San Diego Zoo, SeaWorld and Balboa Park as well as a host of ocean and land adventures. And of course, San Diego is also frequented because of its proximity to an entirely different country: Mexico.
Contact: San Diego Convention & Visitors Bureau, (619) 236-1212, www.sandiego.org
(Fred Greaves / For The Times)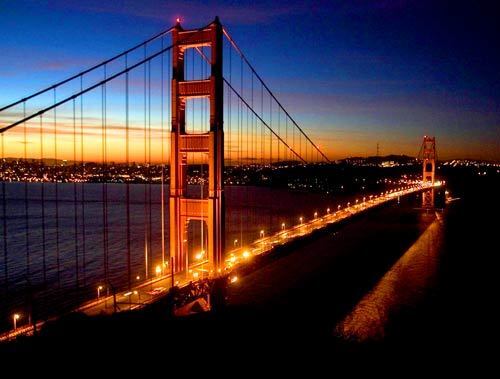 San Francisco, San Francisco County
As you approach San Francisco, one of the first sights to welcome you will be the Golden Gate Bridge (shown here). Other "must see" places include Fisherman's Wharf and Alcatraz.
Contact: San Francisco Convention & Visitors Bureau, (415) 391-2000, www.onlyinsanfrancisco.com
(Robert Durell / Los Angeles Times)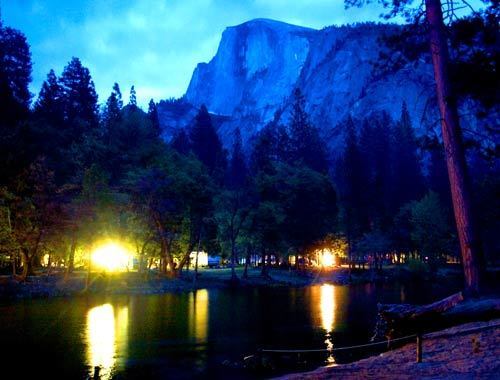 Yosemite Valley, Yosemite National Park, Fresno, Mariposa and Tuolumne counties
They makes up less than 5% of the park's territory, but those granite walls and waterfalls draw more than 90% of the park's visitors.
Contact: (209) 372-0200, www.nps.gov/yose/
(Robert Durell / Los Angeles Times)