Sample some craft beer with your baseball at spring training in Arizona
Beer and baseball have always been a good pair, but just as spring training has become more sophisticated, so have the choices in brews, thanks to the popularity of craft beer. Not far from Camelback Ranch in Glendale (Dodgers) or Diablo Stadium in Tempe (Angels), those attending Cactus League games can find a variety of craft beer breweries ready to slake the thirst that builds as you watch your team toiling under the Arizona sun.
Here are some of the places to enjoy:
Near Camelback Ranch
Celebrate the Dodgers' first spring training game Saturday at Freak'n Brewing Co., about seven miles north of Camelback Ranch. Its cozy little taproom is open from 3-9 p.m. Thursdays and Fridays; 2-9 p.m. Saturdays; and 2–6 p.m. Sundays. It offers eight beers of varying sizes and $10 64-ounce growler fills on weekends.
Info: Freak'n Brewing Co., 9299 W Olive Ave, Suite 513, Peoria;
The Peoria Artisan Brewery and Gastropub is usually packed to capacity Wednesday nights for its $10 beer and a burger special. The brewery features about 10 of its own beers and a similar number of guest taps.
It's about 17 miles from Camelback Ranch, but if you happen to be attending any games in the Peoria Sports Complex, the shared spring training home of the San Diego Padres and the Seattle Mariners, it's just six miles.
Info: Peoria Artisan Brewery and Gastropub, 10144 W. Lake Pleasant Parkway, Peoria.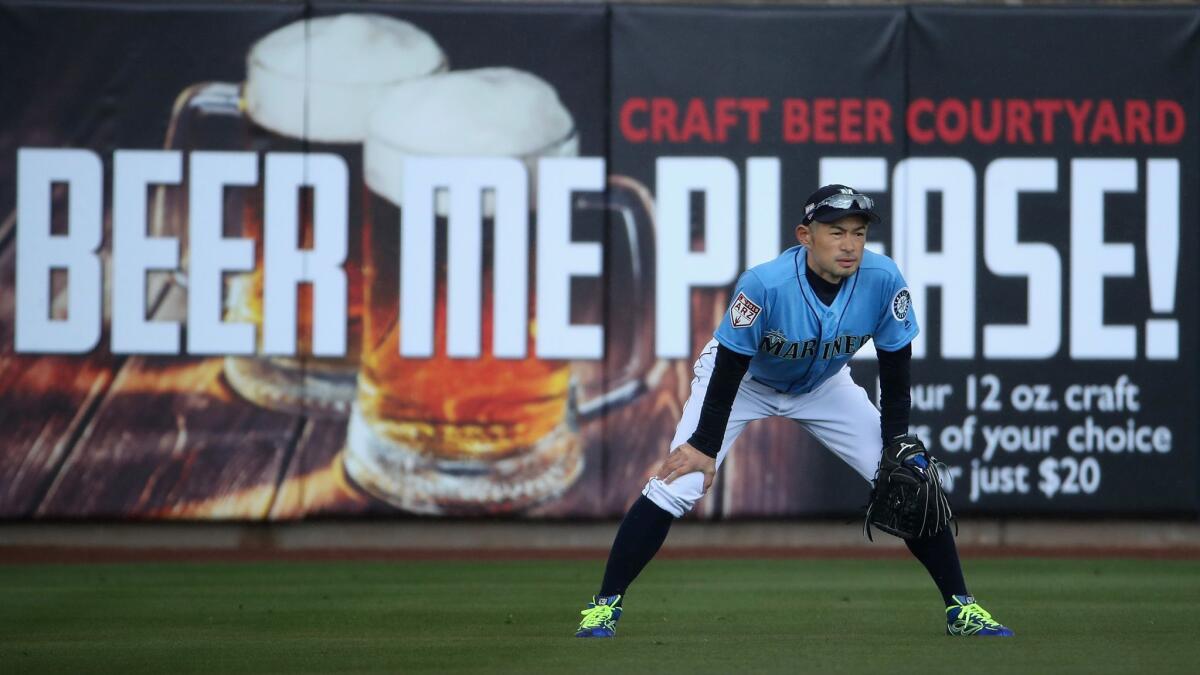 Richter Aleworks features a combination of its own beers and local guest taps as well as a menu of flatbread pizzas, pretzels, appetizers and salads about 14 miles from Camelback Ranch and less than three miles from the Peoria Sports Complex. Members of the staff are big baseball fans eager to engage in spirited debate over team loyalties.
Info: Richter Aleworks, 8279 W. Lake Pleasant Parkway, Peoria
Near Tempe Diablo Stadium
"For us spring training is a big deal," said Chip Mulala, director of sales and marketing for Huss Brewing Co. in Tempe. It's such an integral part of who we are in the Valley."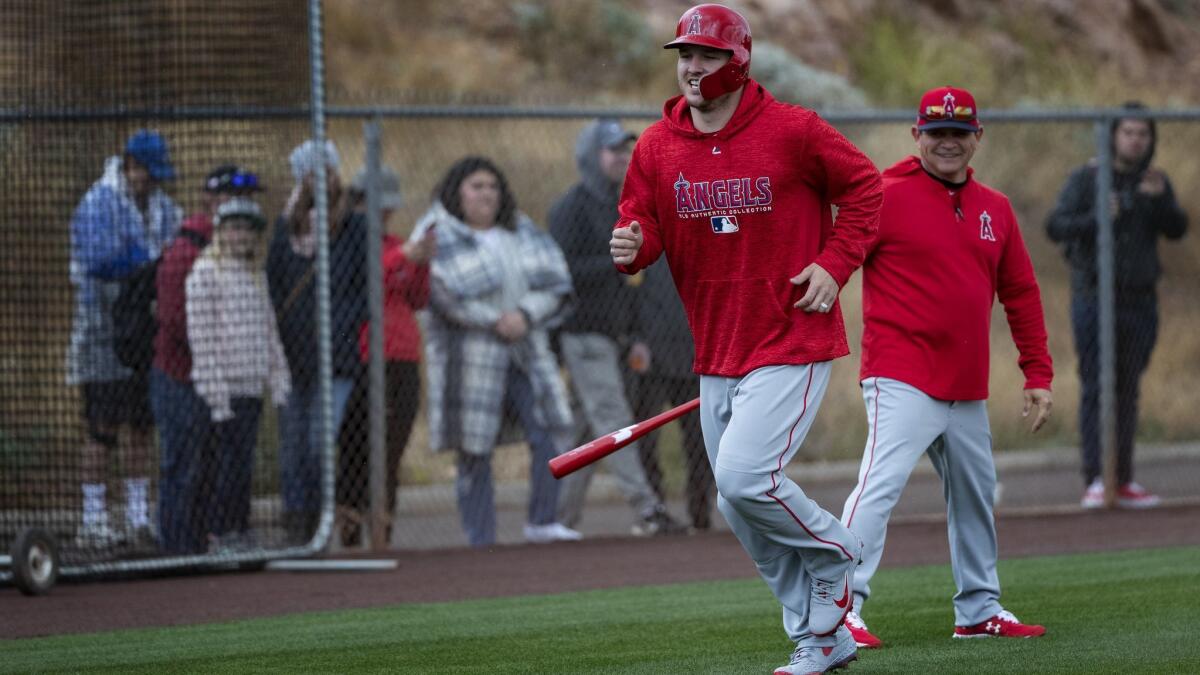 It also may be integral to your postgame plans: It's less than three miles from Diablo Stadium. Huss's Papago Orange Blossom and Scottsdale Blonde are the company's signature brews, and the newly released Arizona Light is designed to compete with domestic beers and appeal to typical non-craft beer drinkers.
Huss' beers are also available at Scottsdale Stadium, Salt River Fields, and Diablo Stadium in the East Valley as well as the Goodyear Ballpark and Surprise Stadium, which hosts a Huss Bar on the West Side.
Info: Huss Brewing Co., 1520 W. Mineral Road, No. 102 Tempe
The new Walter Station Brewery in a converted firehouse close to the Tempe/Phoenix border and Sky Harbor Airport, is named for a vintage 1963 airport rescue vehicle nicknamed Walter the Bus. This Cactus League season, the brewery features a line of a dozen beers and ales 4½ miles from the Angels' Tempe Diablo Stadium and equidistant from the San Francisco Giants' Scottsdale Stadium and Chicago Cubs' Sloan Park. It's conveniently situated at the intersection of the 44th Street Sky Train monorail and light rail stations.
Info: Walter Station Brewery, 4056 E Washington St., Phoenix
Pedal Haus Brewery, in the middle of the bustling Arizona State University campus, was named one of the 12 best bars for ASU students by azcentral.com, the digital form of the Arizona Republic newspaper.
The brewery has a 6,000-square-foot outdoor beer garden, a full-restaurant menu offering more than the average pub fare and a rotating dozen beers and ales of varying styles with happy hour prices from 3–6:30 p.m. Mondays-Saturdays.
Info: Pedal Haus Brewery, 730 S. Mill Ave, No. 102 Tempe
The Taste of Tops beer bar, an extension of its neighboring Tops Liquors retail store, presents a rotation of 31 top-shelf microbrew, imported and locally brewed draft beers and hundreds of bottled beers.
Info: Taste of Tops, 403 W. University, Tempe
Scottsdale and Mesa
Goldwater Brewing Co. is just half a mile from Scottsdale Stadium (spring home of the Giants), and it's easier to walk there than to drive. Goldwater, on a historic shooting range in the heart of old town/downtown Scottsdale, keeps a running rotation of more than 20 beers and ales in its 12-stool bar and underground taproom, including Machine Gun Teddy Brown Ale.
Info: Goldwater Brewing Co., 3608 N. Scottsdale Road, Scottsdale
McFate Brewing Co. is a popular lunch, dinner and beer-drinking gathering space year round. Its impressive array of brews affords ample opportunities for such pairings as the McFate Hatch Chile Gatos, a 2018 Gold Medal winner at the World Beer Cup, and the Pork al Pastor Street Tacos.
Info: McFate Brewing Co., 1312 N. Scottsdale Road, Scottsdale
Arizona Wilderness Brewery, eight miles from the Chicago Cubs' Sloan Park in the recent boomtown of Gilbert, is a beer-and-foodies delight offering an ever-expanding eclectic blend of beers, ales and regionally inspired cuisine. To wit: the American Presidential Stout with Peanut Butter and Jalapeño Jelly.
Info: Arizona Wilderness Brewery, 721 N Arizona Ave., No. 103, Gilbert
Oro Brewing Co. Nano-Brewery and Taproom in downtown Mesa is four miles from Sloan Park and just two miles from the Oakland A's Hohokam Stadium. It serves highly touted house beers and Arizona craft beer.
Info: Oro Brewing Co. 210 W. Main St., Mesa
Taking a tour
Arizona Brewery Tours offers "One Hop at a Time" guided and custom bus tours travel from one microbrewery to the next. There are public (from $124) and private tour (check for rates) options on comfortable shuttle buses making stops at local tap rooms and breweries.
Info: Arizona Brewery Tours
Get our L.A. Goes Out newsletter, with the week's best events, to help you explore and experience our city.
You may occasionally receive promotional content from the Los Angeles Times.