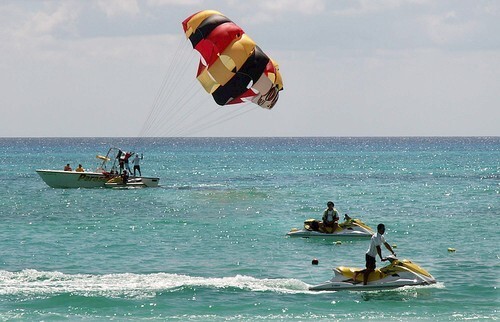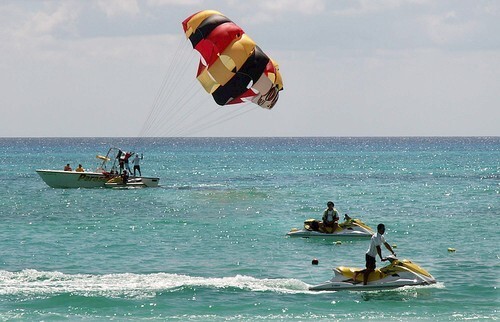 Parasailers and jet skiers ply the surf just south of the ferry pier in Playa del Carmen, about an hour's ride south of Cancun.
(Chris Erskine / LAT)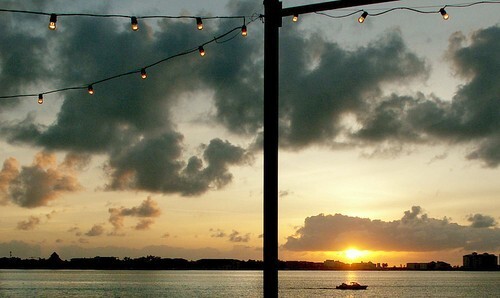 Sunset over Nichupte Lagoon, toward the mainland of Cancun.
(Chris Erskine / LAT)
Cancun's new beach materialized by pumping 96 million cubic feet of sand from the ocean floor, the primary effort of an extreme makeover to reclaim the resort since it was savaged by Hurricane Wilma in October 2005.
(AP Photo/Dario Lopez-Mills)
The sea, the sand, the sun in Cancun.
(Dario Lopez-Mills / AP)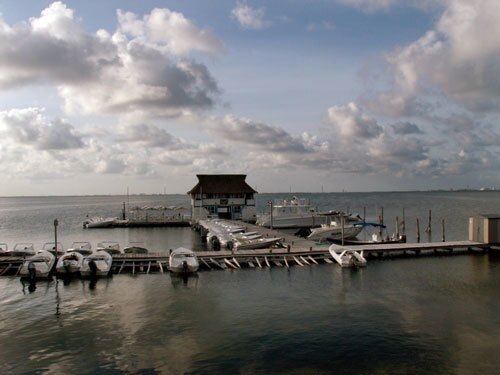 Marinas along Cancun's tranquil Nichupte Lagoon are home to a variety of craft including sailboats, deep-sea fishing vessels, motorboats, windsurfing rigs and kayaks.
(Chris Erskine / LAT)
Tidal activity sculpts the shore near Cancun, Mexico.
(AP Photo / Israel Leal)